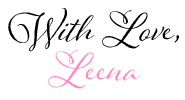 Salam Lovelies :)
 This gown by Hayah Collection just seems like the perfect Katb Kitab/Nikah/Islamic marriage ceremony dress! Sometimes (like in Omar and I's case) a bride and groom will choose to get religiously married before the actual wedding ceremony. (Which is always fun to explain to your non-Muslim friends and co-workers!! LOL!) I feel like it is elegant enough for such a special occasion and will allow you to feel like a bride without wearing a full-on wedding gown. :) It would also be beautiful for a wedding guest or another special event this summer? What do you think? :)
I have taken a little break from blogging this Ramadan and I miss you guys! I am hoping to get back to outfits very soon inshallah. I have noticed that I have been only wearing evening gowns and abayas lately with it being wedding season and Ramadan, but I am hoping to get back to everyday-wear soon. :)
Also, my first night shift is tonight and I am so scared!! Please pray that it is an easy transition for me. I am always so nervous about big changes like this! Love you all!
XOXO
Leena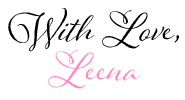 Evening Gown by Mirage by Numra  (also comes in black)
One of my favorite things about blogging is showing you girls modest evening wear! It is SO hard to find hijabi friendly long sleeve gowns for special occasions! I can imagine this dress for summer wedding guests or even bridesmaids, what do you think? :) It is made-to-order so it is custom made to your measurements! No need for alterations, yay!
Look out for a giveaway happening on my Instagram with Mirage by Numra this week inshallah. :)
Lots of love <3
Leena