Hello my loves! :)
I am finally hosting my Fall and Winter Giveaway! This is an appreciation gift to you for all the love and support I receive from each and every one of you!! You guys motivate me to be a better person and I want to give back to you in any way that I can. :) If you want to see in-depth what you will win and how to enter, watch my YouTube video explaining everything!! :)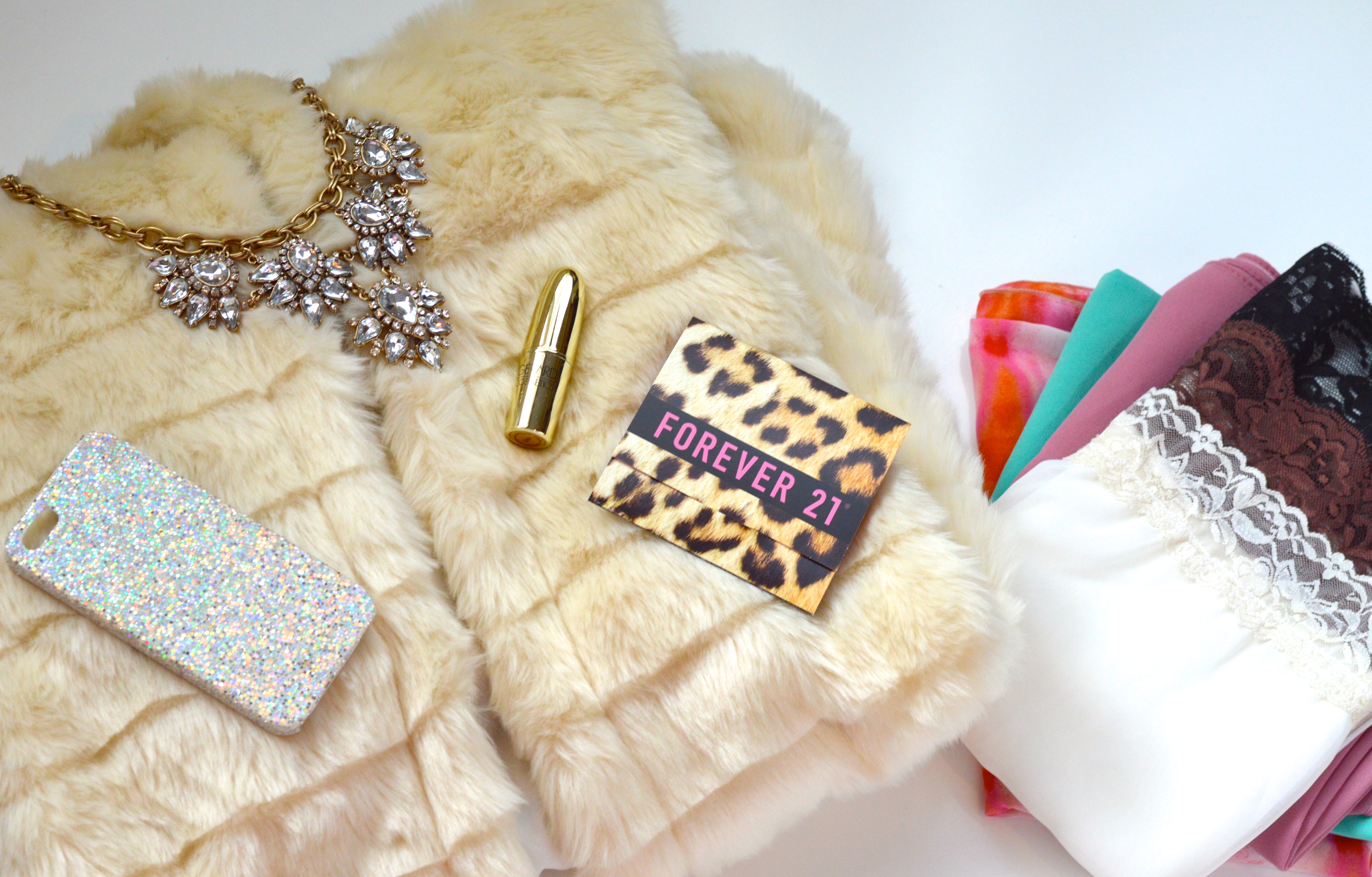 Here is what you will win! :D 
1. Two hijabs from Veilure Couture
2. Two hijabs from Kabayare Fashion
3. Cell phone case of your choice from Luxury Cases
4. Chic WishQuilted Faux Fur Vest 
5. 1995 Gerard Cosmetics Lipstick
6.  Love Baby Frou Frou Estate Collection Necklace
7. $30 Gift Card to Forever 21!
Easy-Peasy Rules to Enter: 
1. Subscribe to my blog (type in your email into the subscription box on the right!–>)
2. Subscribe to my YouTube Channel!
Details
It is an international giveaway!
There will only be one winner :((
If you are already subscribed to both you are already entered!
Some of these items were given to me by companies, and some were purchased my moi!
Ends: January 1st, 2015
I will randomly choose a winner and will notify you via email! I will then ask for your Instagram username and will announce it on my Instagramafter that :)
I love you guys more than you know!! Happy entering and good luck! xoxoxo