Hello lovelies!!
We just got back from a girls trip to NYC! My mom, sisters and I went with some of our close family friends and had so much fun exploring the city. This was my third time to New York and I love it more each time I go!! I already want to go back! I had so many girls message me asking to do a meet-up and I felt so bad because we were so crunched for time that I couldn't make it work! Inshallah next time if I go with Omar. :) Also, most of my photos are from my iPhone 6 because my sisters didn't have the patience for my blogging photography needs lol! Anyway, I hope you enjoy!! :)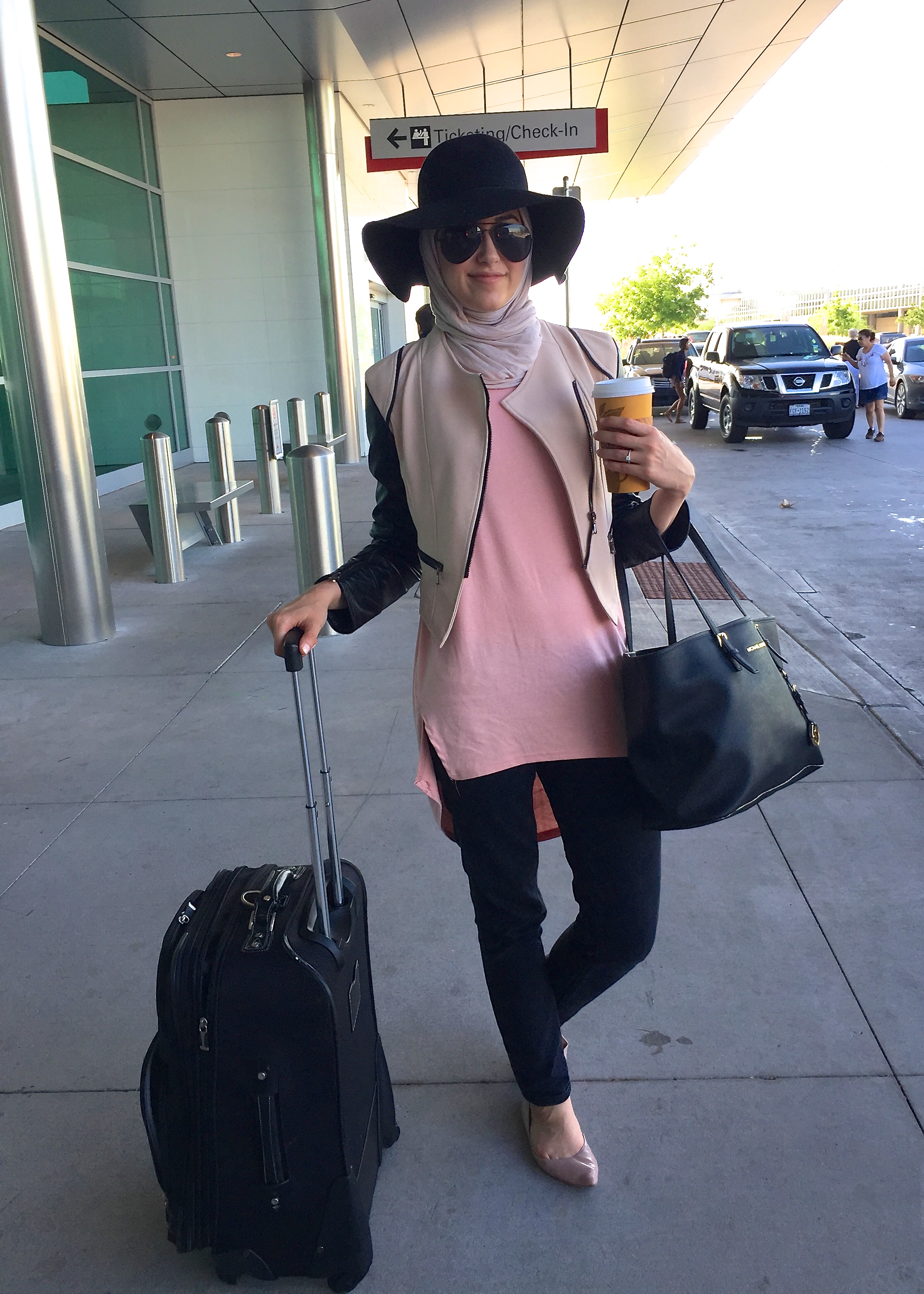 My comfy airport look! Details: Long T-Shirt  (Love! Comes in other colors) | Jacket (runs small, I got a large!) | Pants (old, similar here )  | Bag | Sunnies | Flats | Hat (old, similar here and here)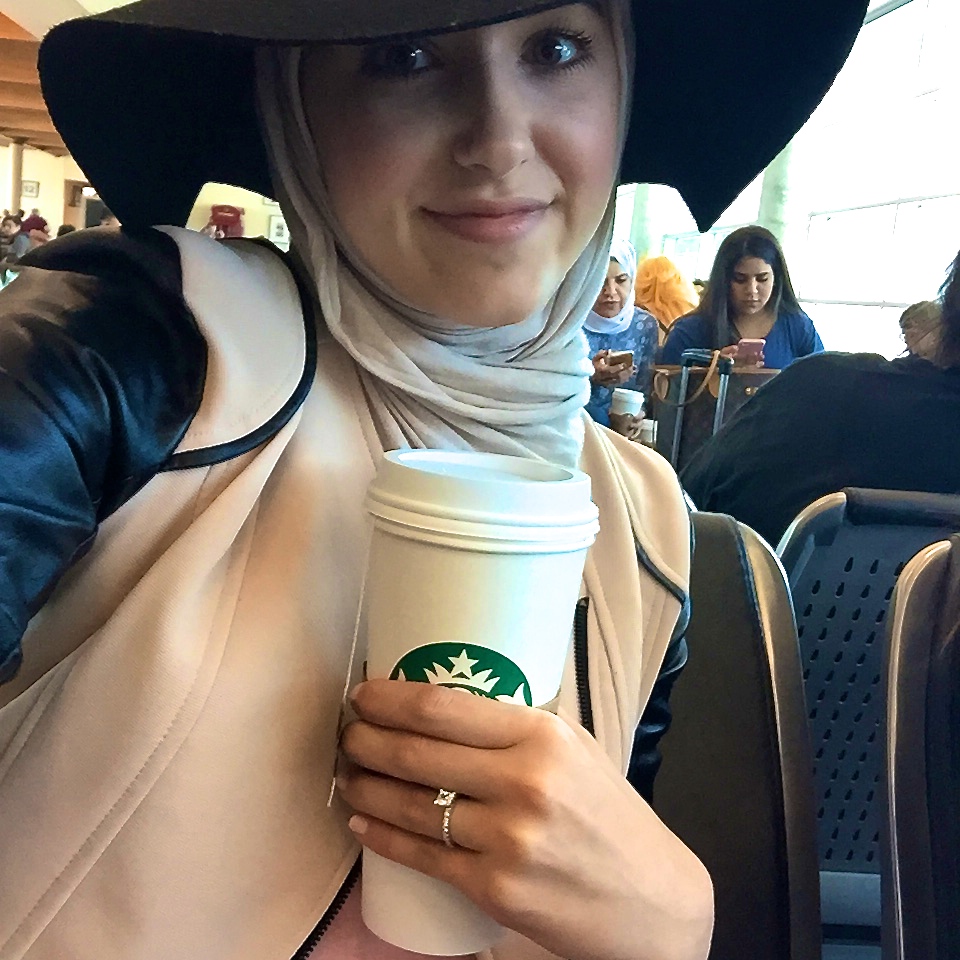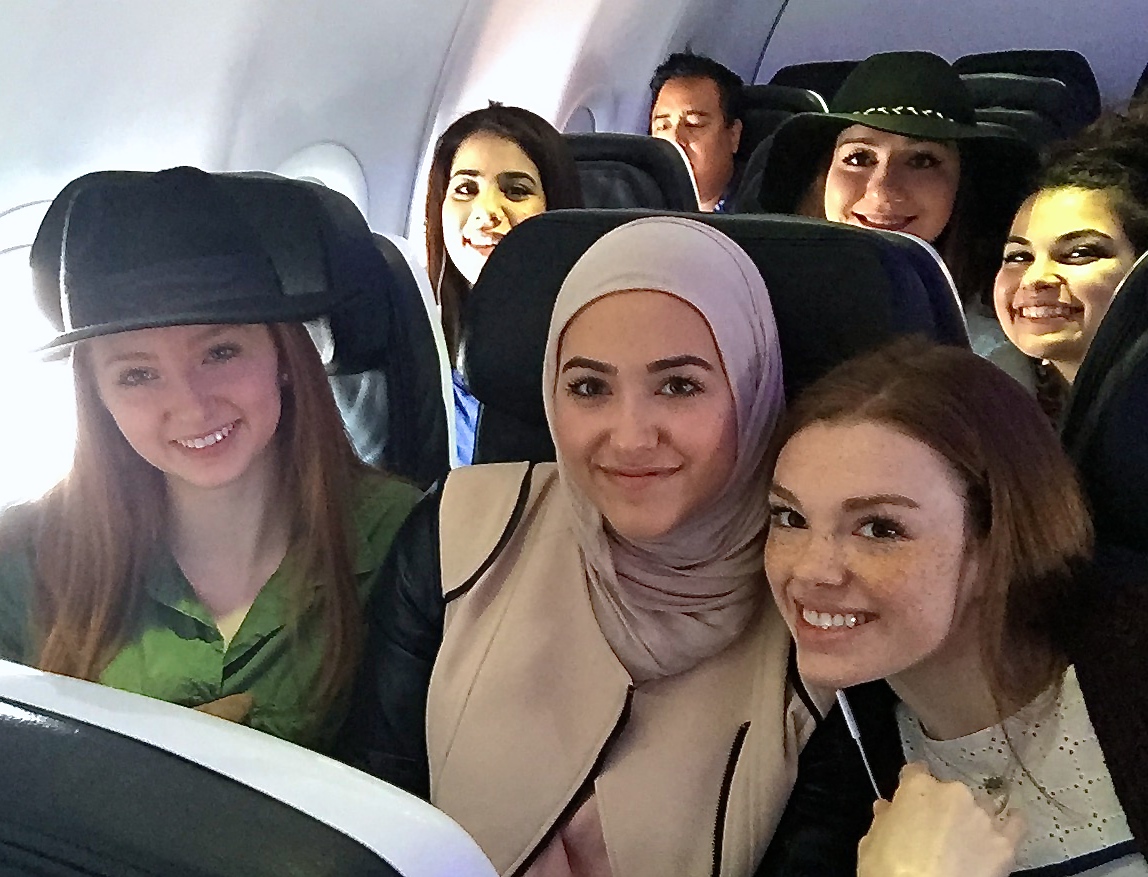 All the girls ready for take off! :)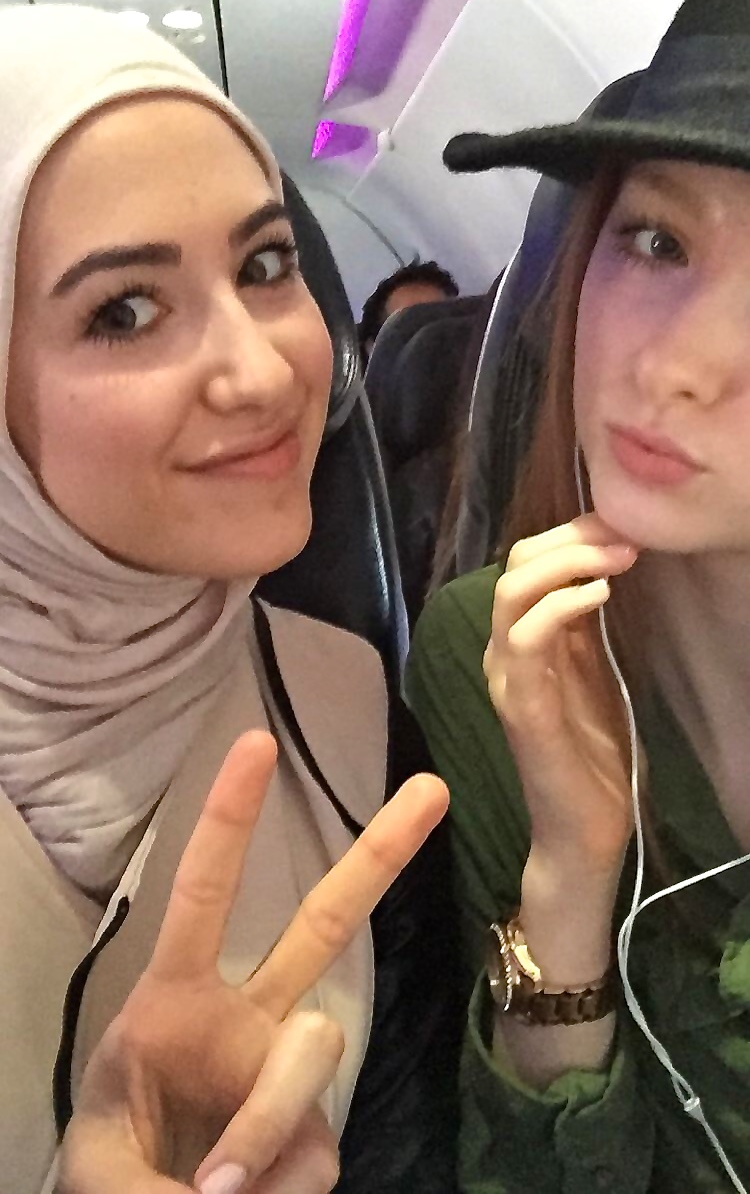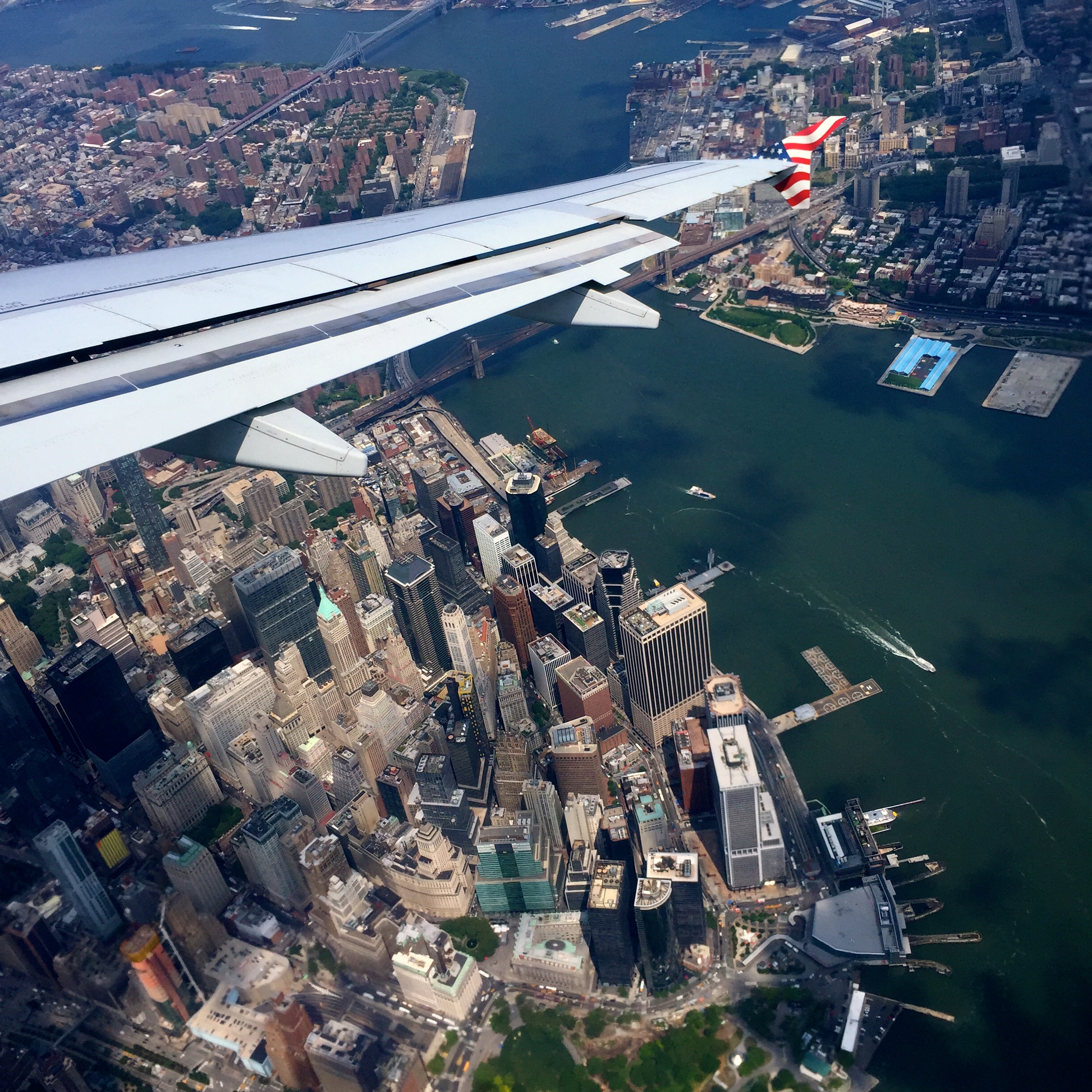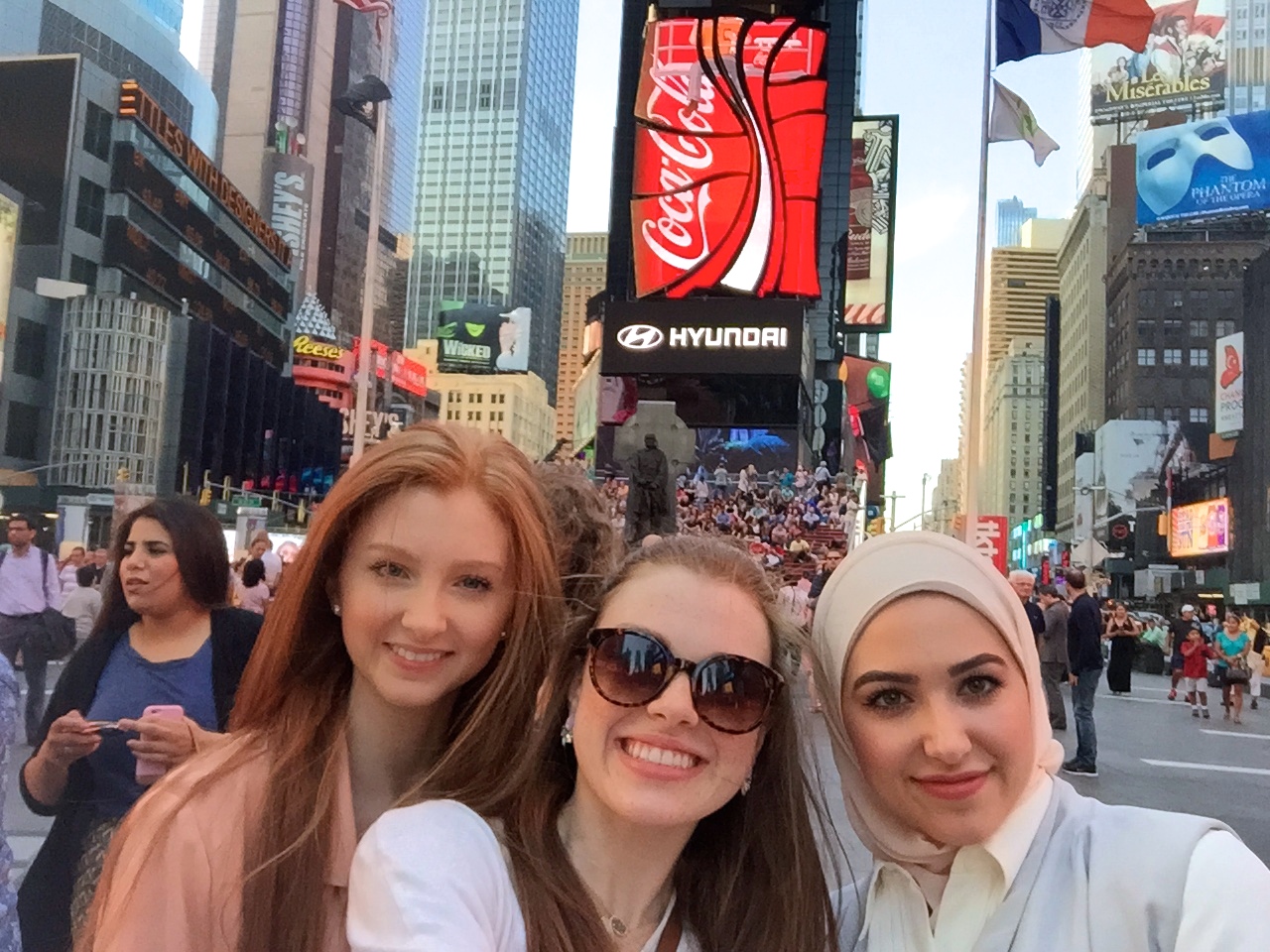 Times Square and a selfie stick! 
We ate the the most amazing Mediterranean lounge called Pergola. If you are in NYC I definitely recommend! Pricey but freaking good.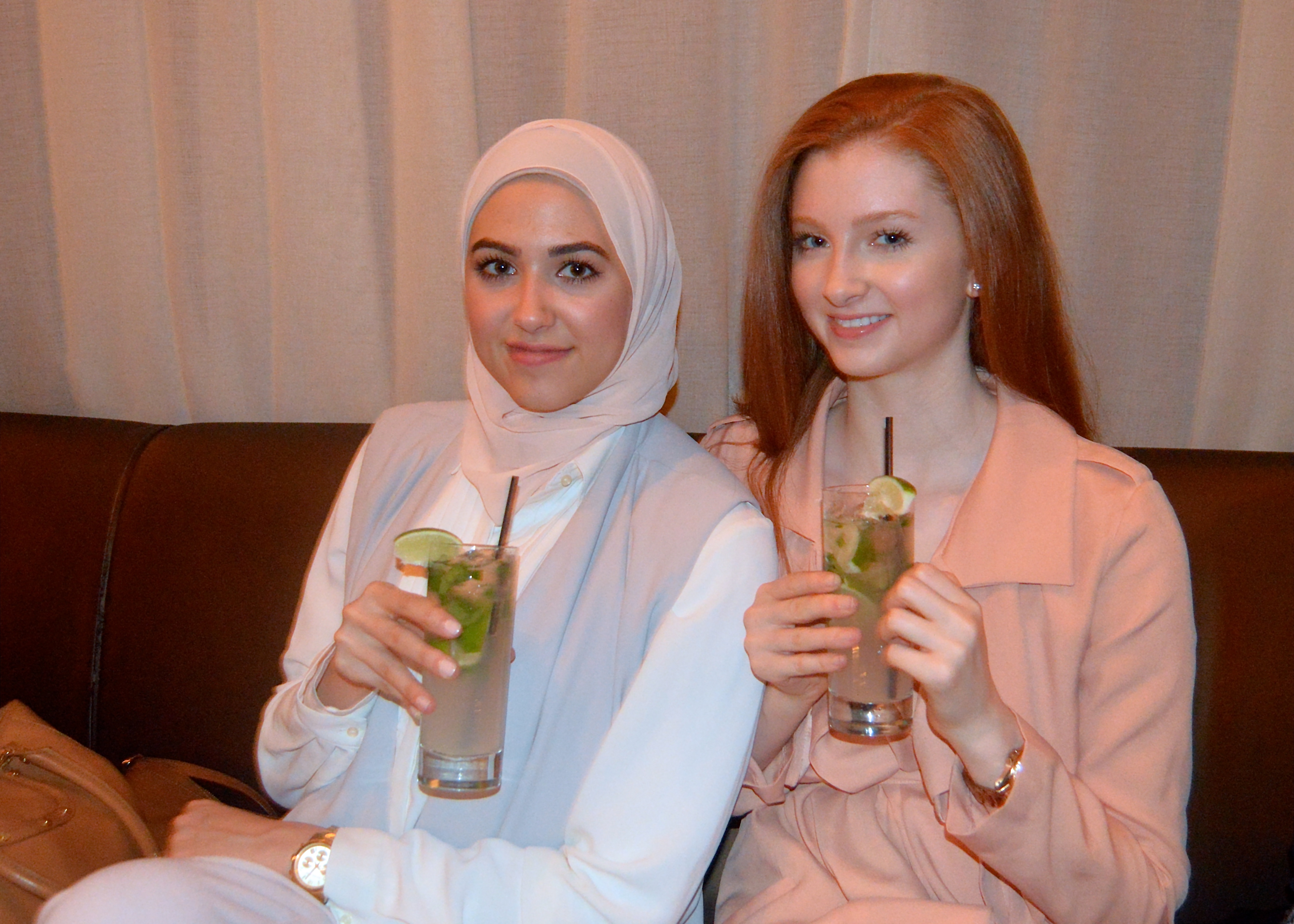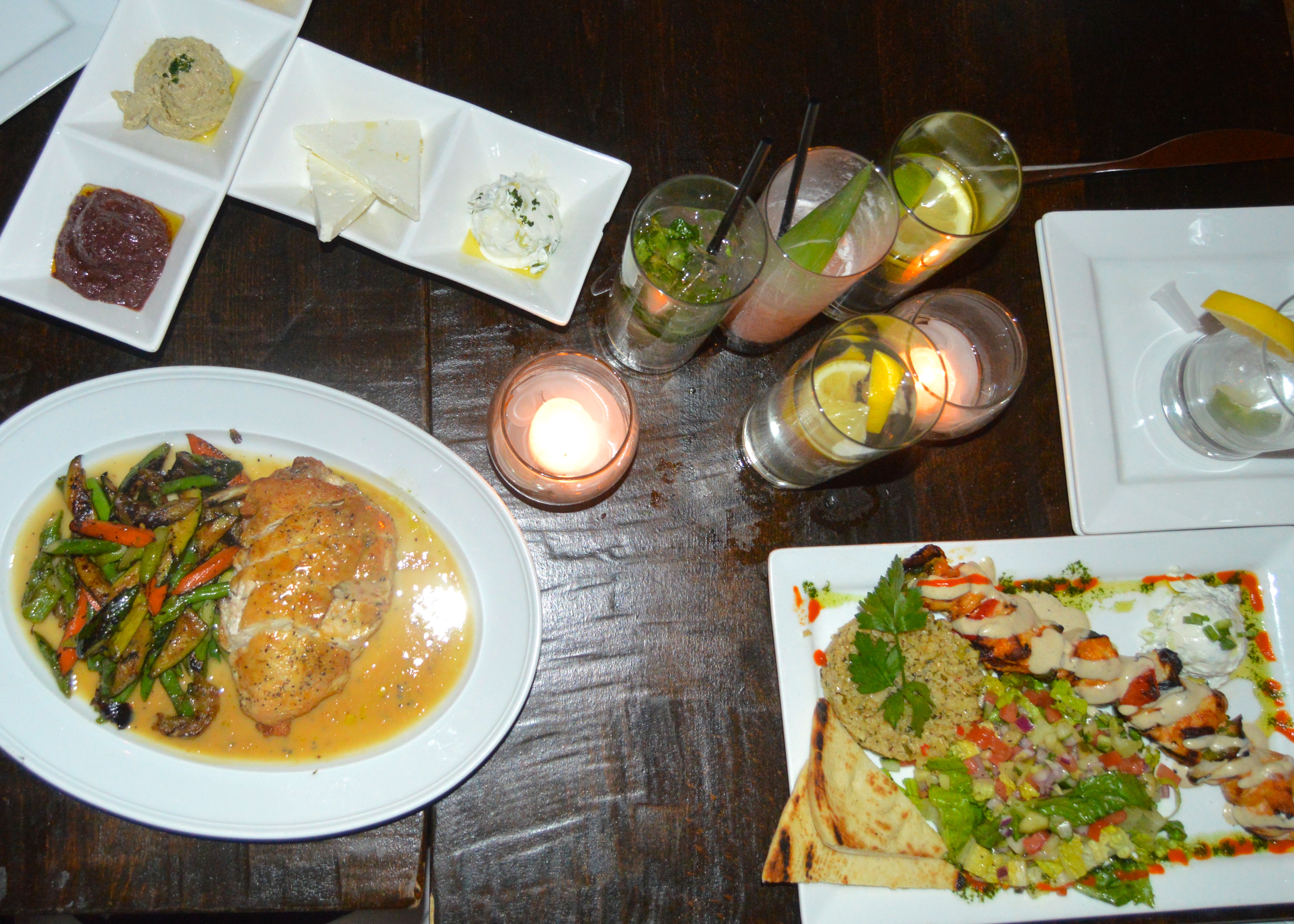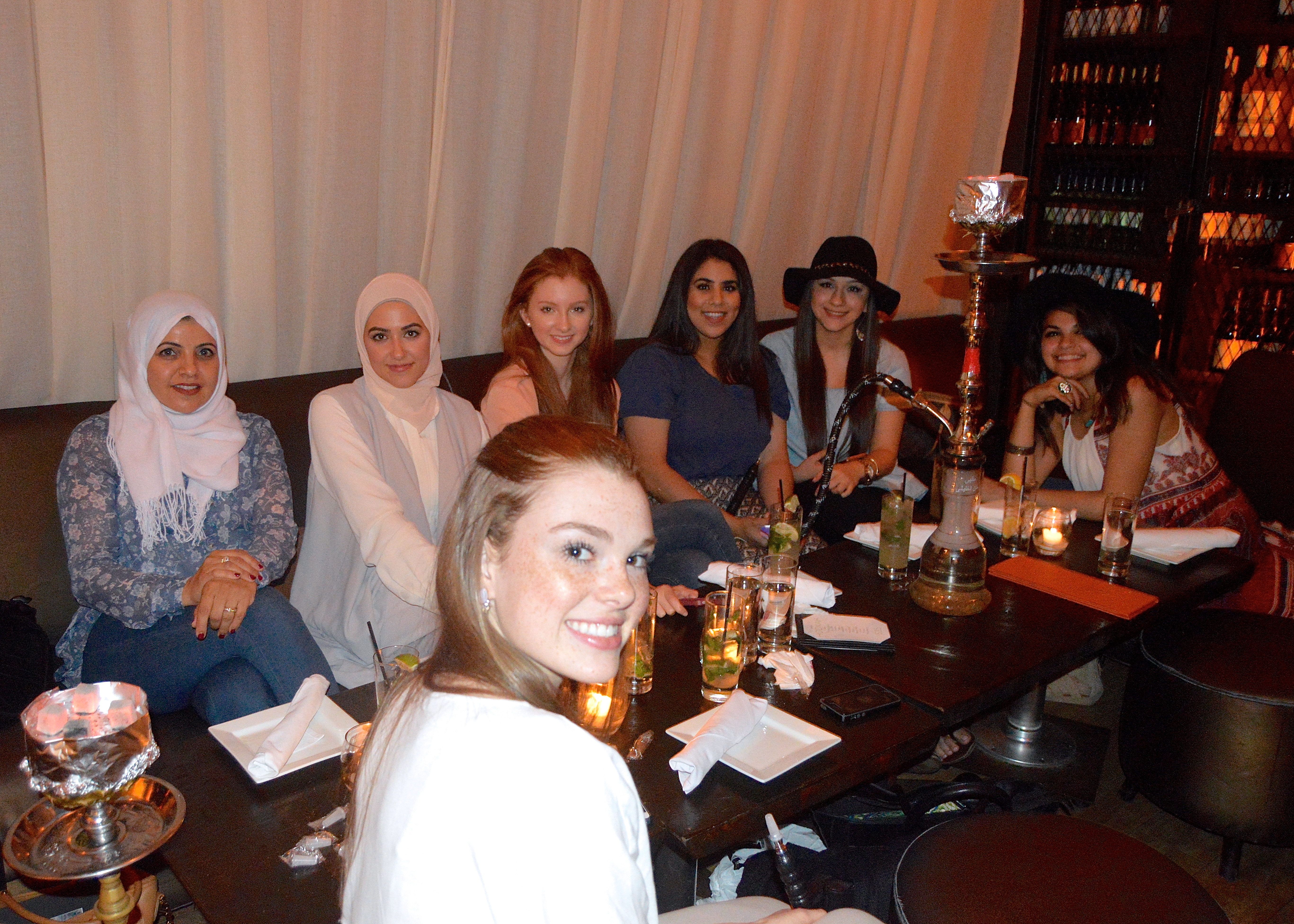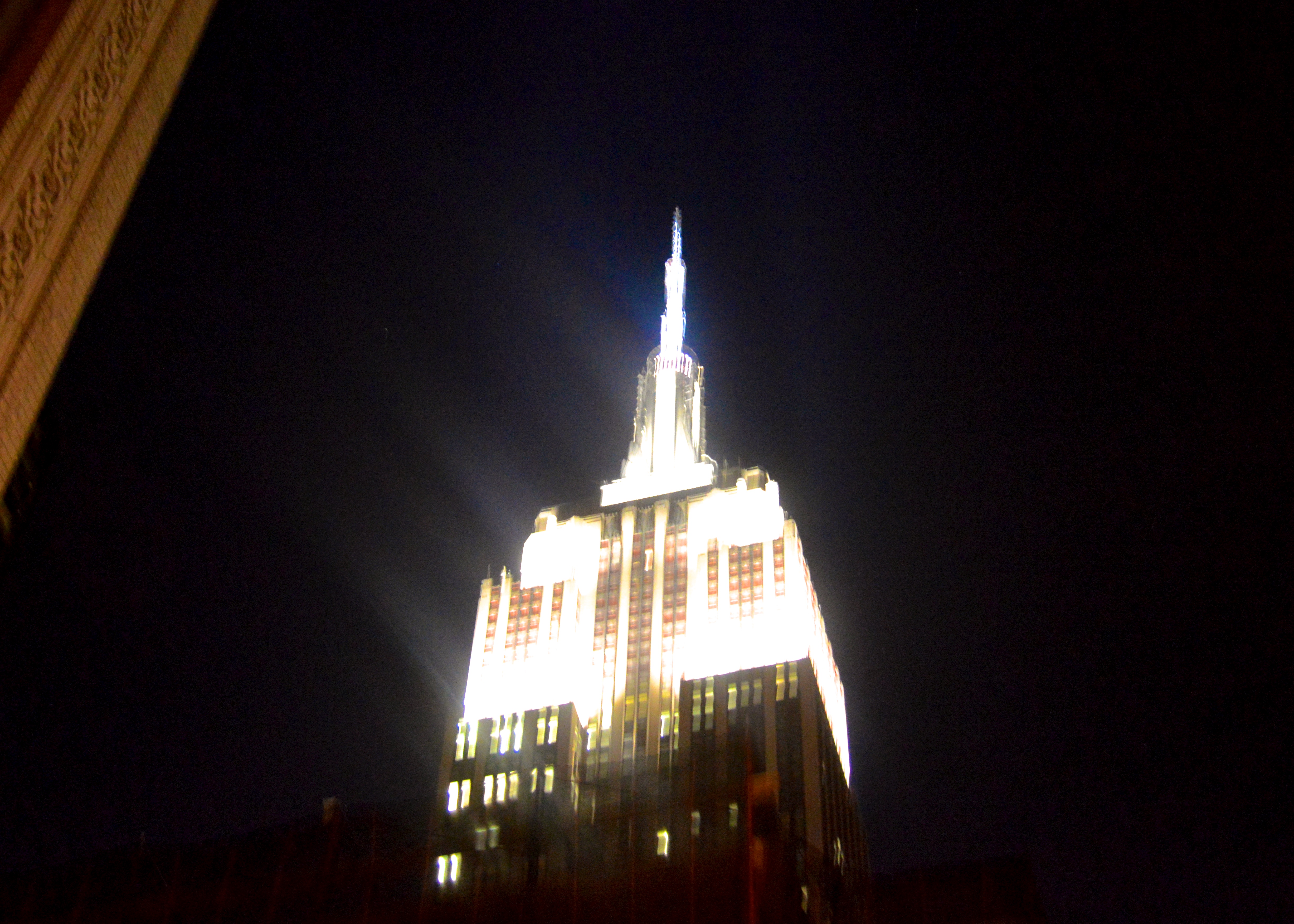 We decided to head up to the Empire State Building for a view after dinner. It was so beautiful!! :) By the end of the day after traveling and walking around the city we were dead! You may be able to tell how tired we are from these pics. lol ;)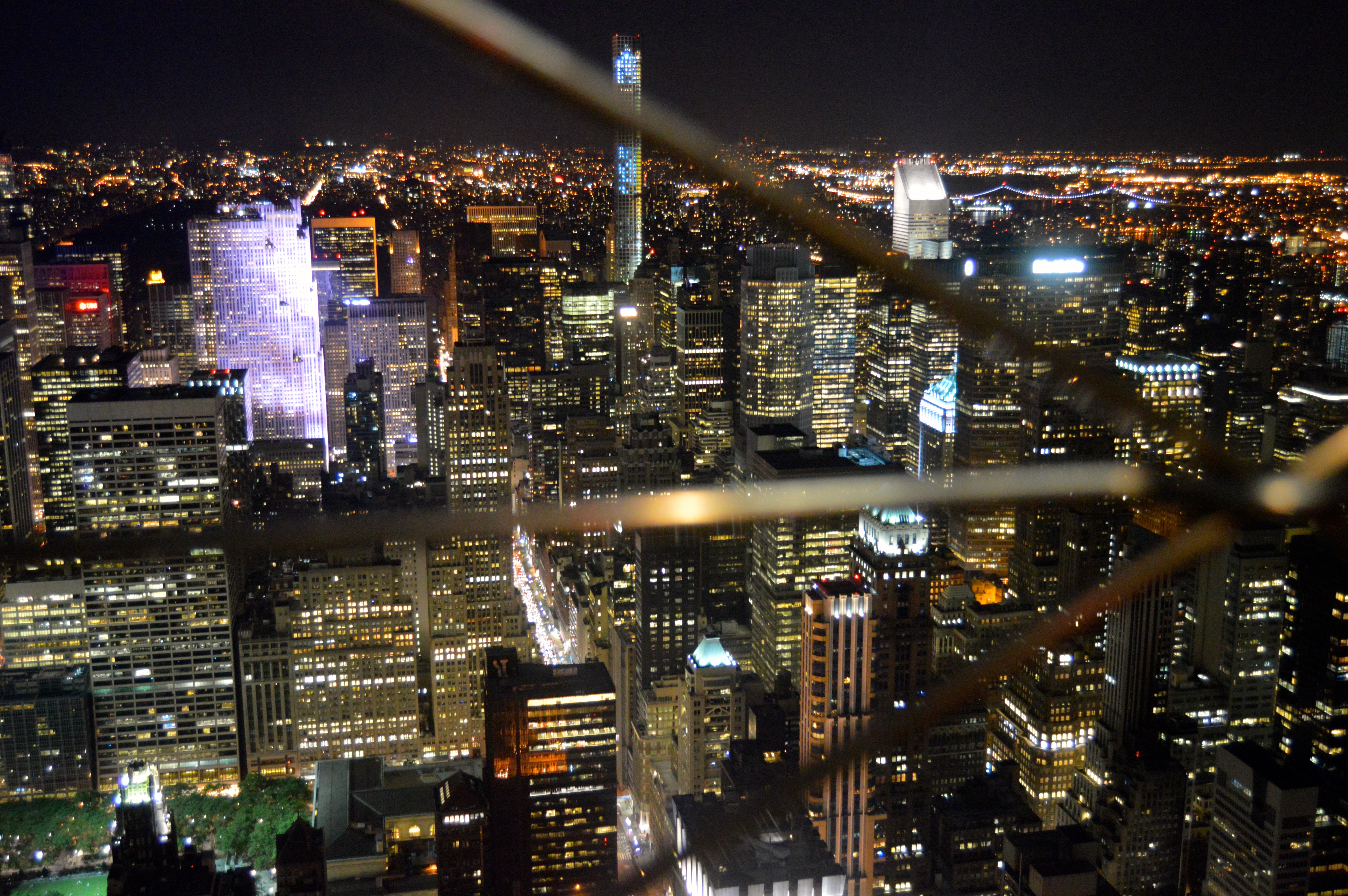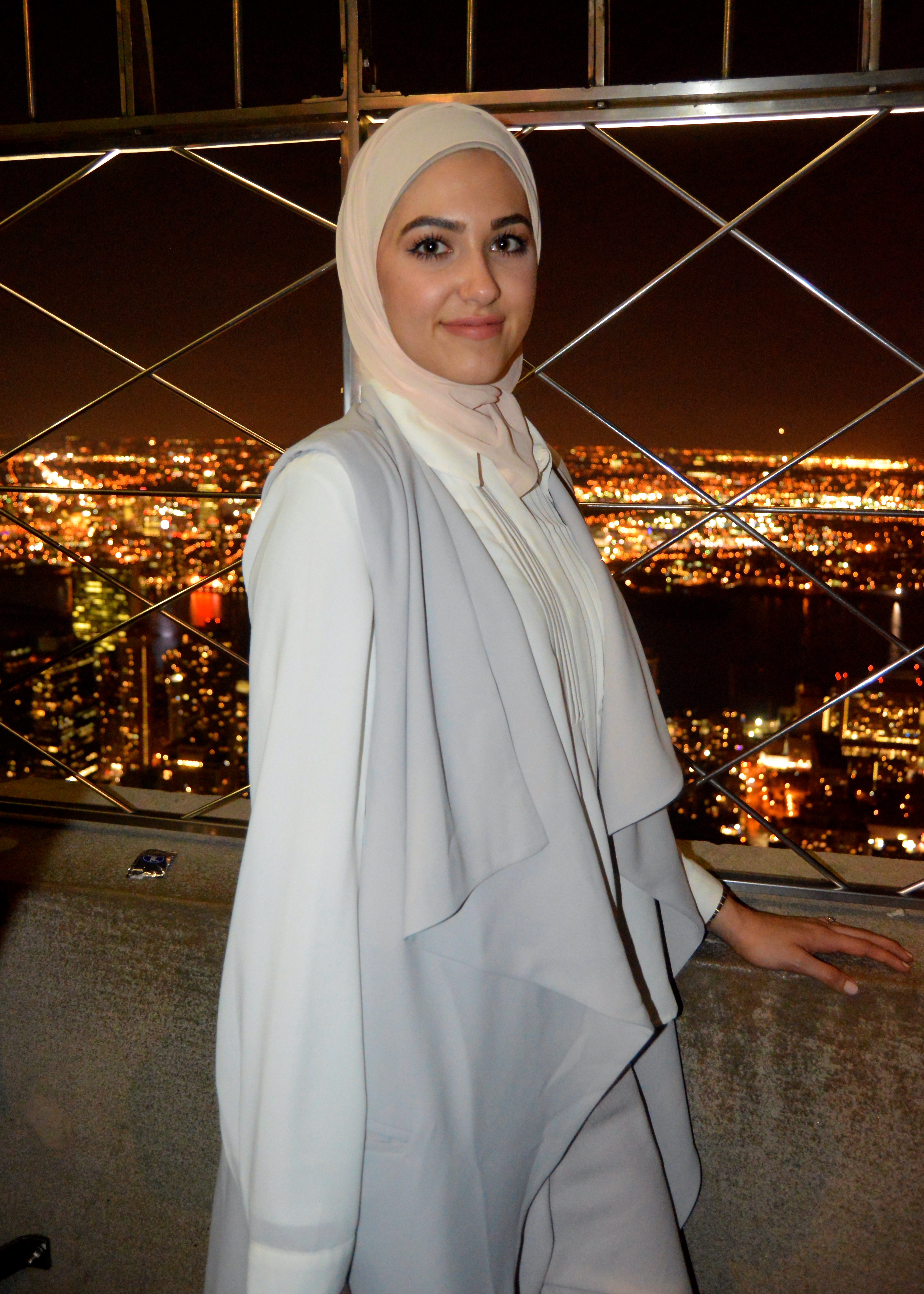 | Vest |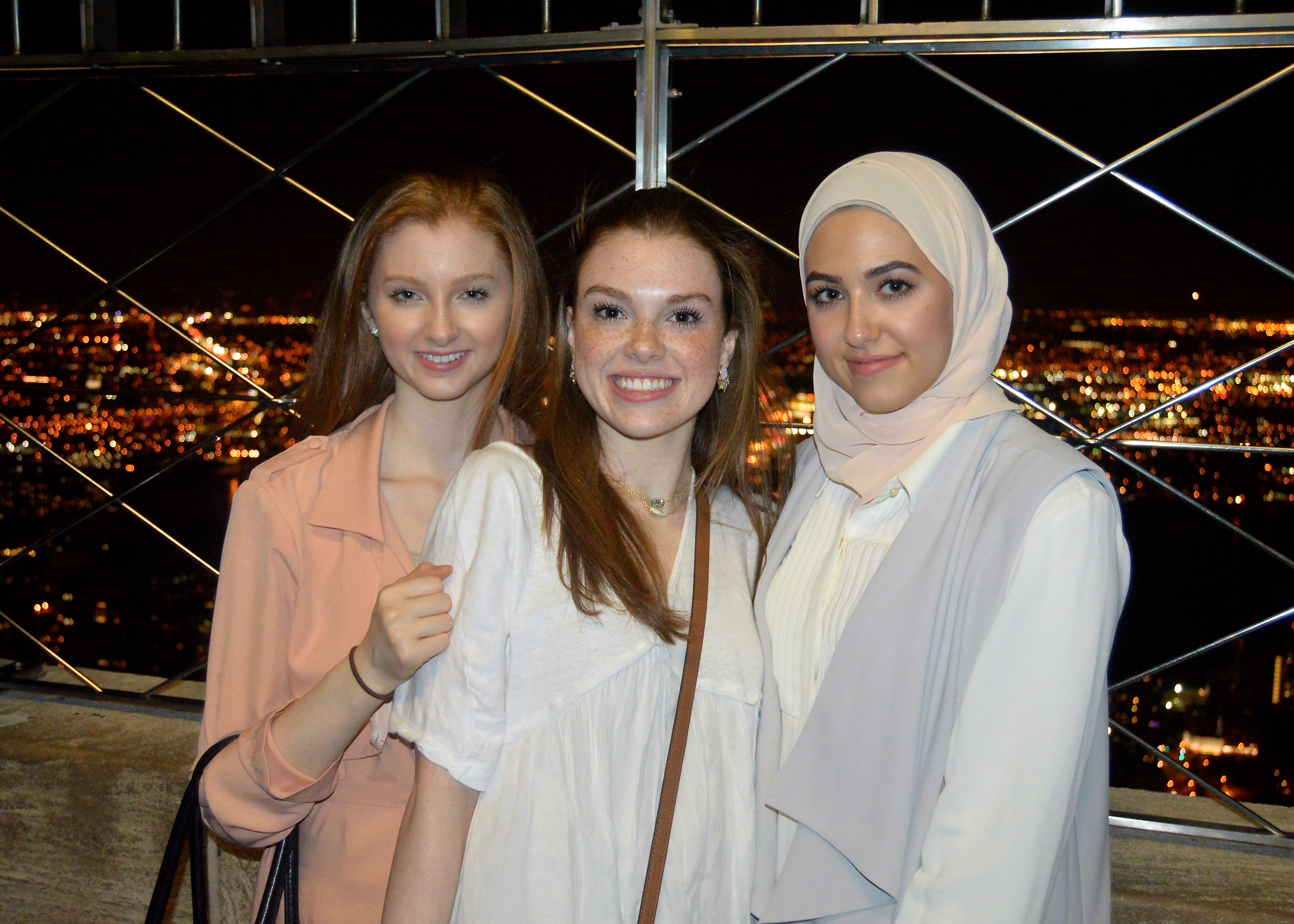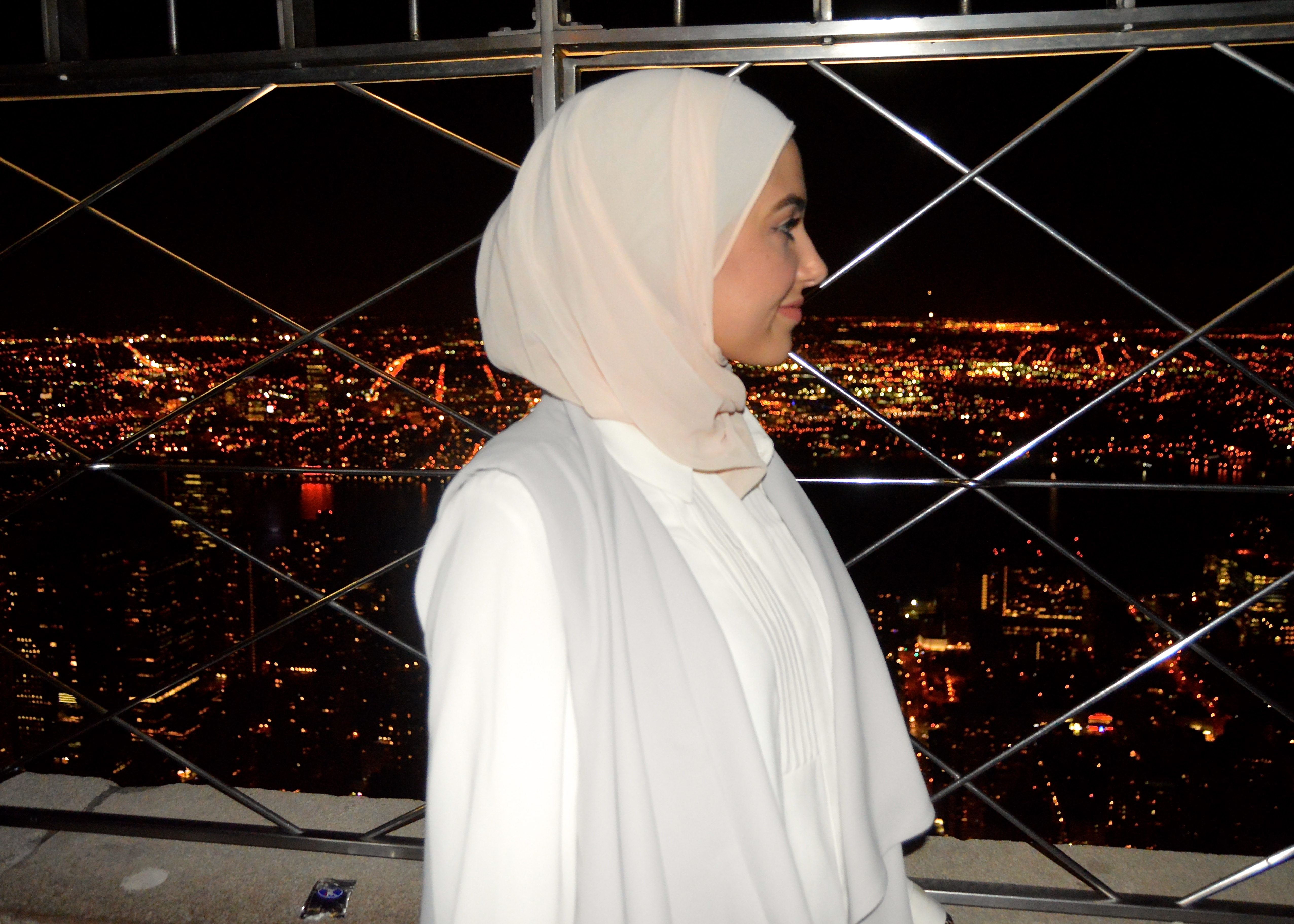 We were ready to get some rest so we could enjoy a full day in the city the next day! Stay tuned for more photos and outfits :)
XOXO, Leena <3