Hey girls :)
This is a bit of a different kind blog post than usual! I went on an excursion while I was in Mexico and I thought I would share my experience with you! We went Hiking through the jungle, swimming in cetones (underground water-filled cave), canoeing, ziplining and climbed the tallest Mayan temple. I hope you enjoy!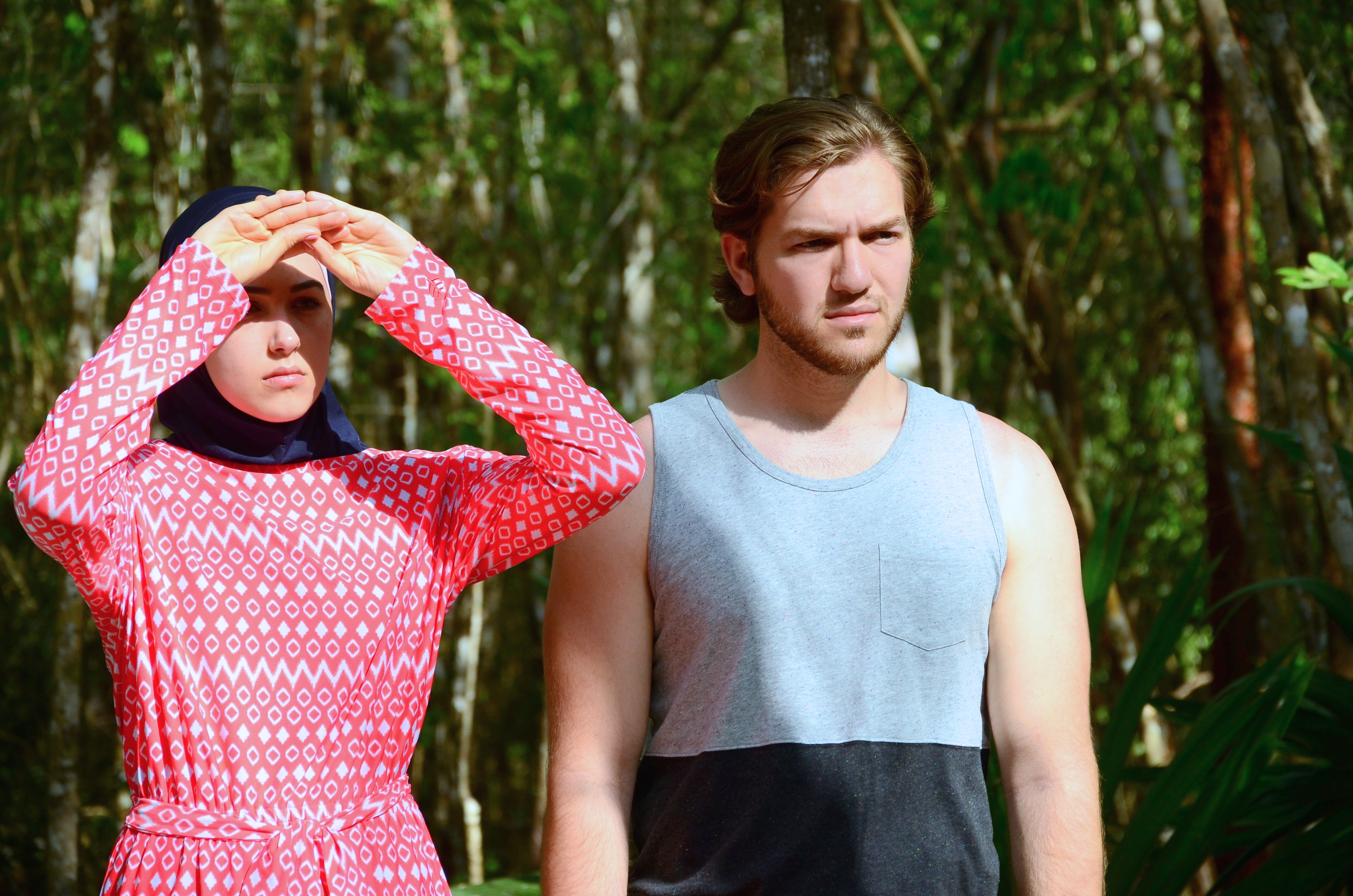 Here, we were watching a Mayan ritual, where they had to "cleanse" us with the smoke of tree sap before we swam in the cenote. We also had to take a shower before swimming because the Mayan people use the cenote water for drinking, which grossed me out because of how many tourists must pass through every day! lol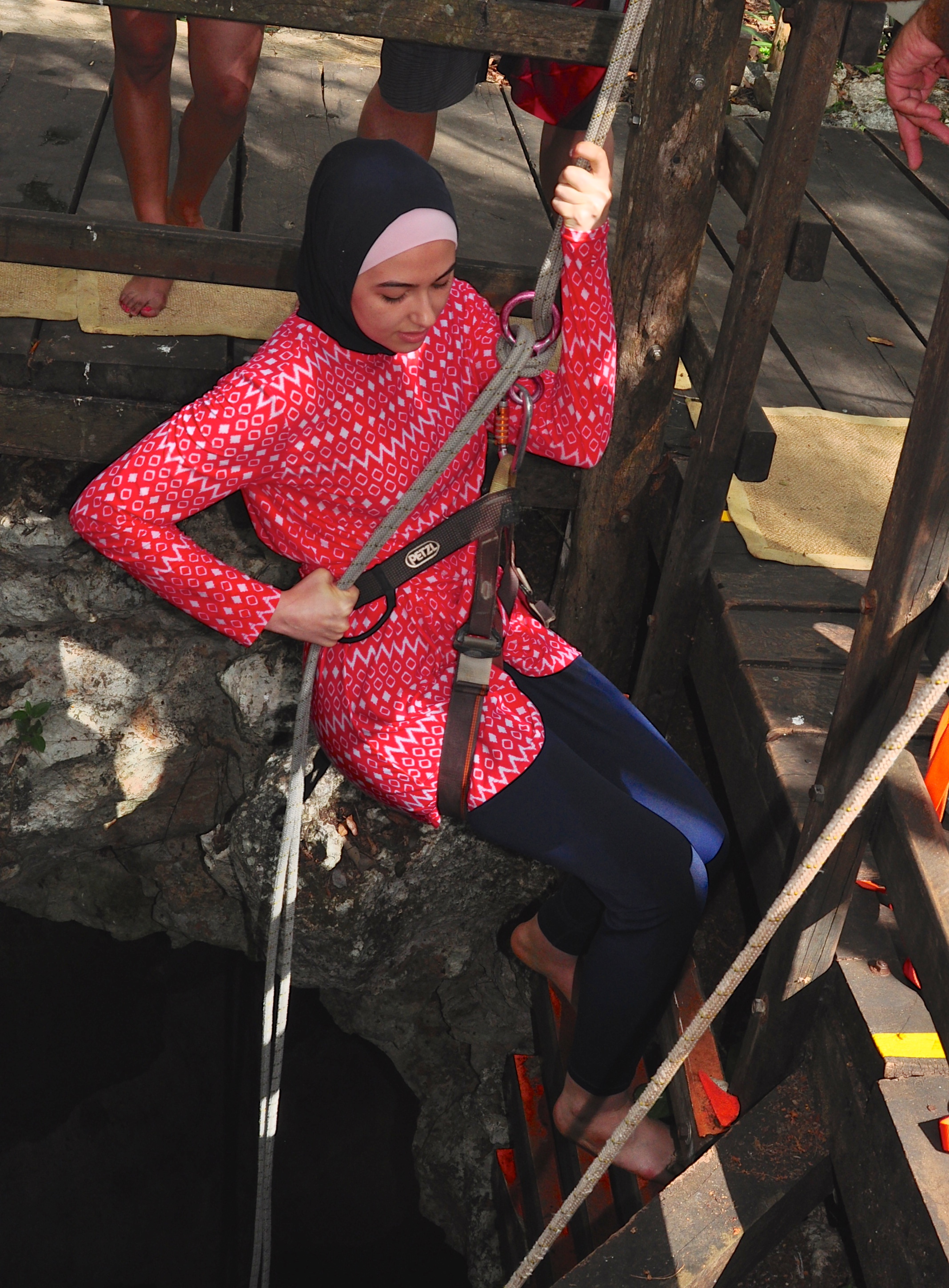 Getting hooked up to be lowered into darkness! It really wasn't scary. :)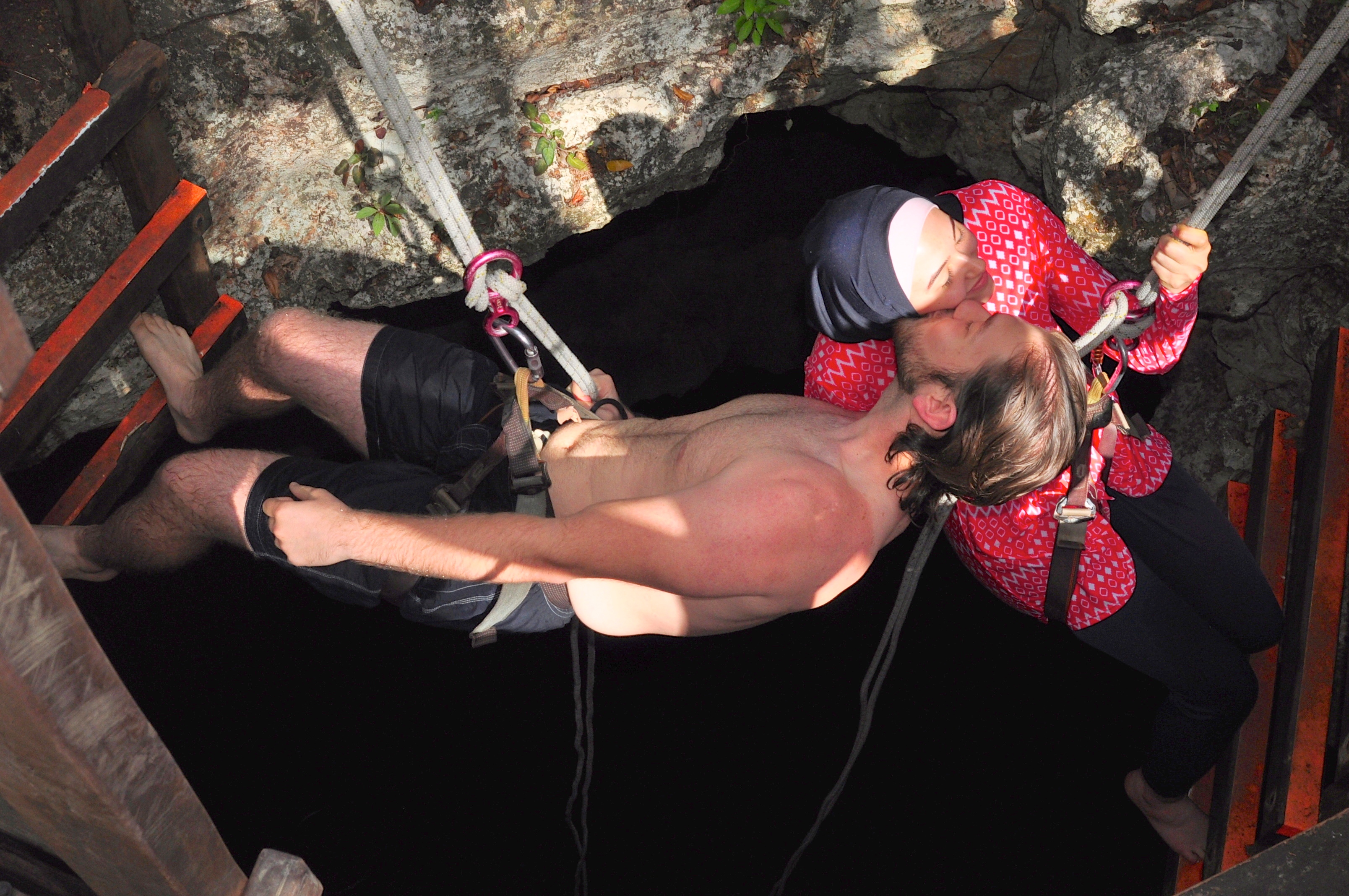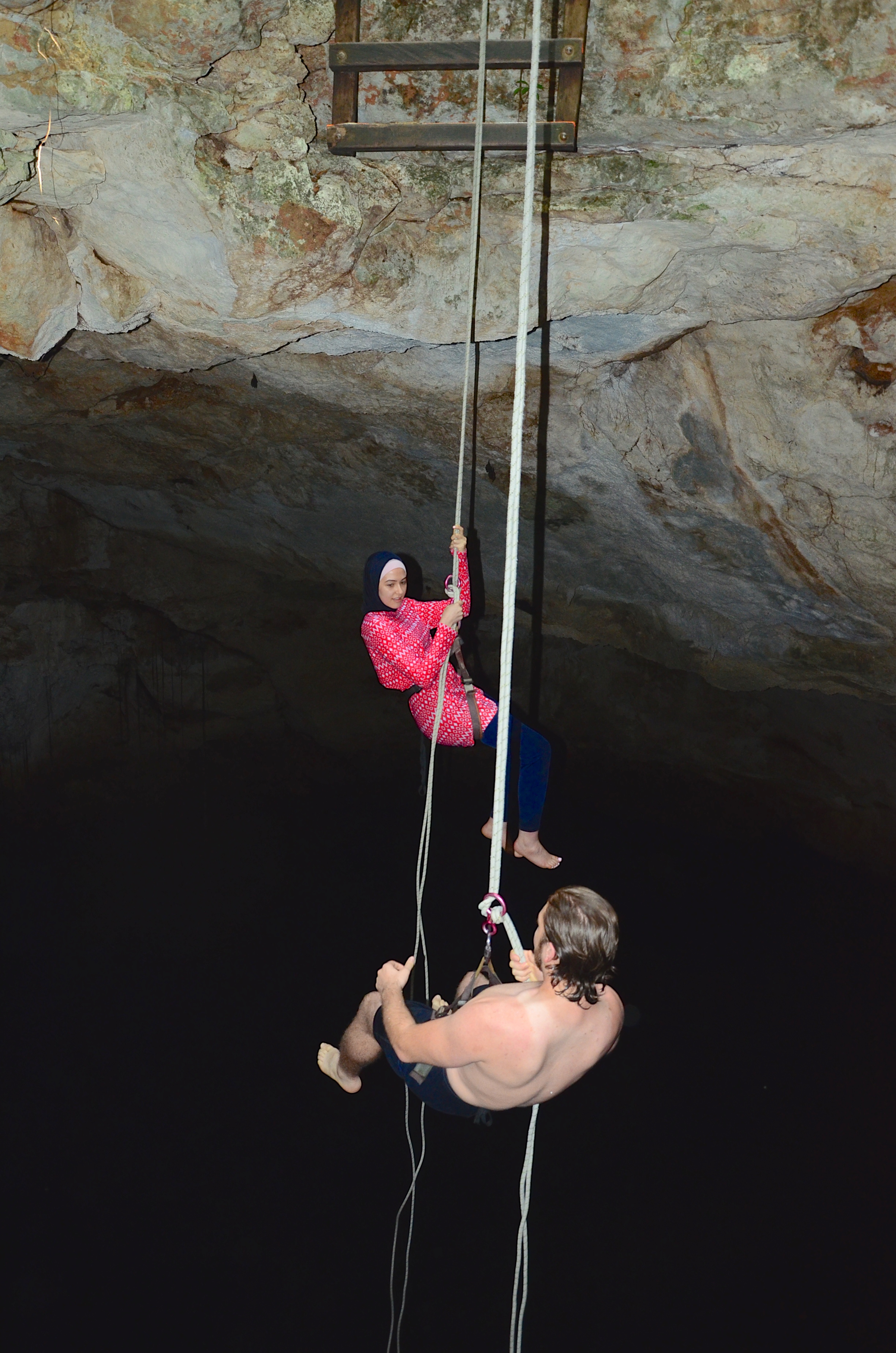 They lowered us down into inner tubes in the water below. Inside the cave was very dark, peaceful and quiet. The water was still and cool, and you could hear the smallest sounds. The only creatures in the cave were birds that flew down from the jungle and sat on the rock formations toward the top.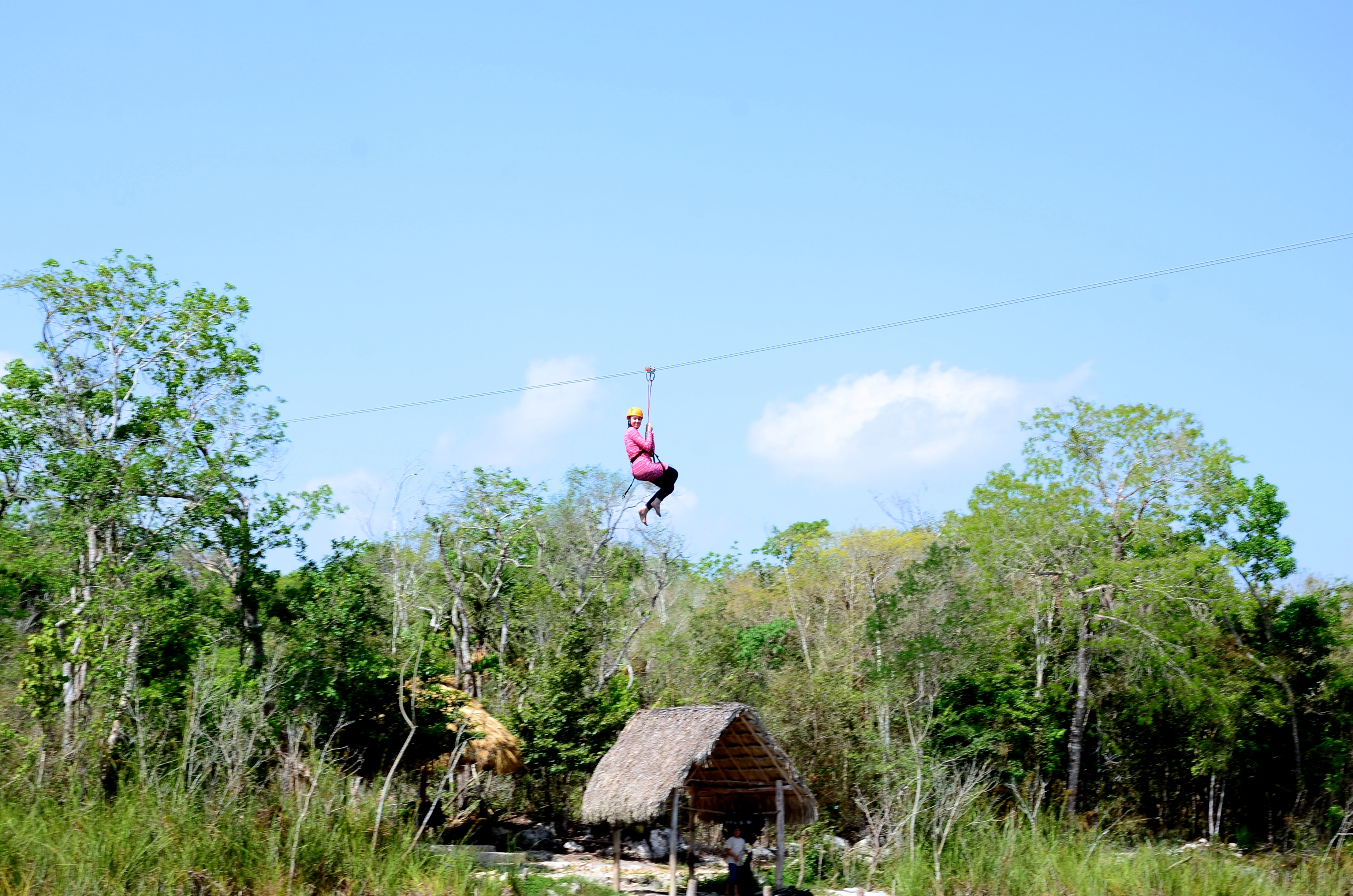 Here we are zip lining. :)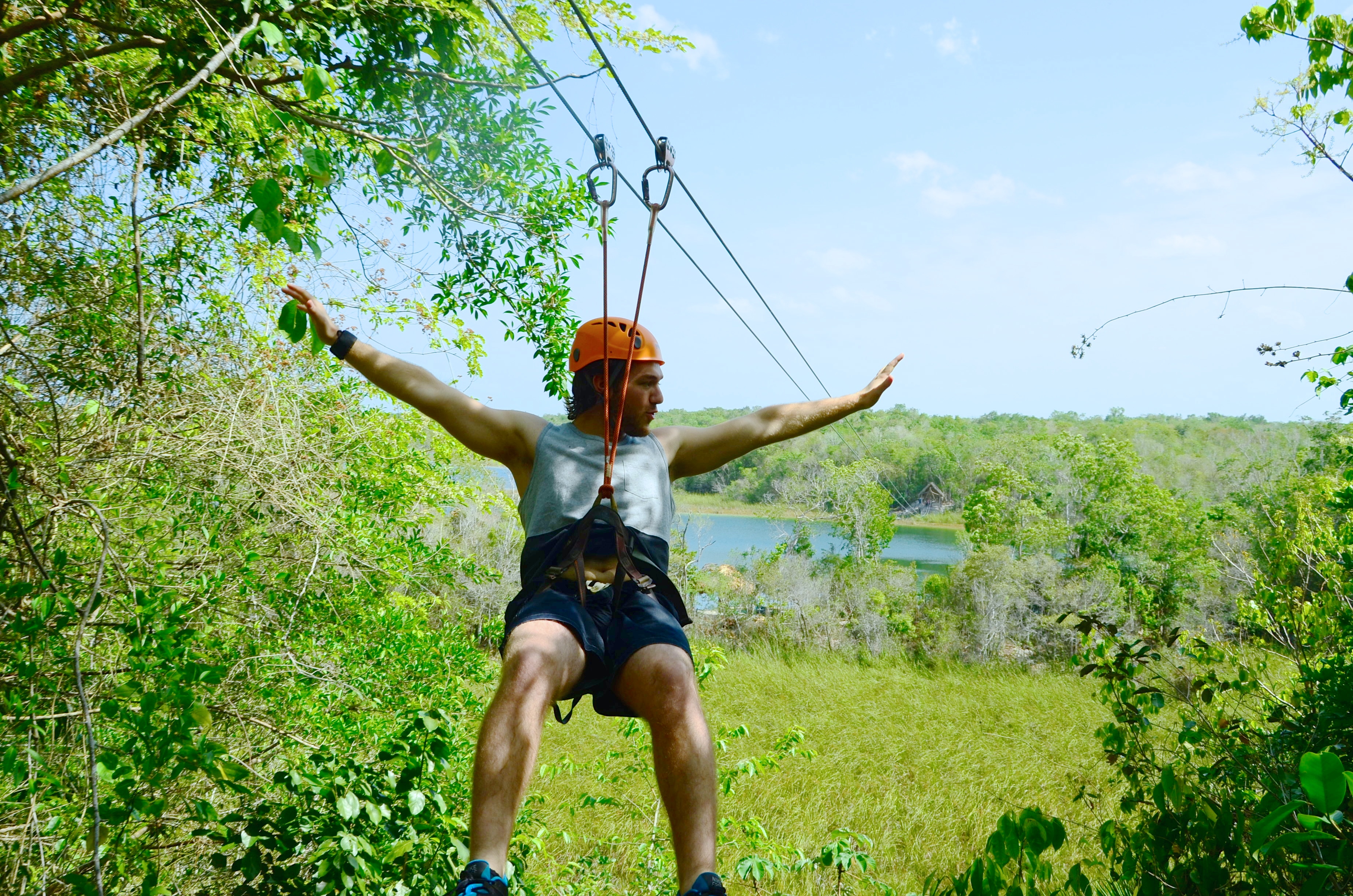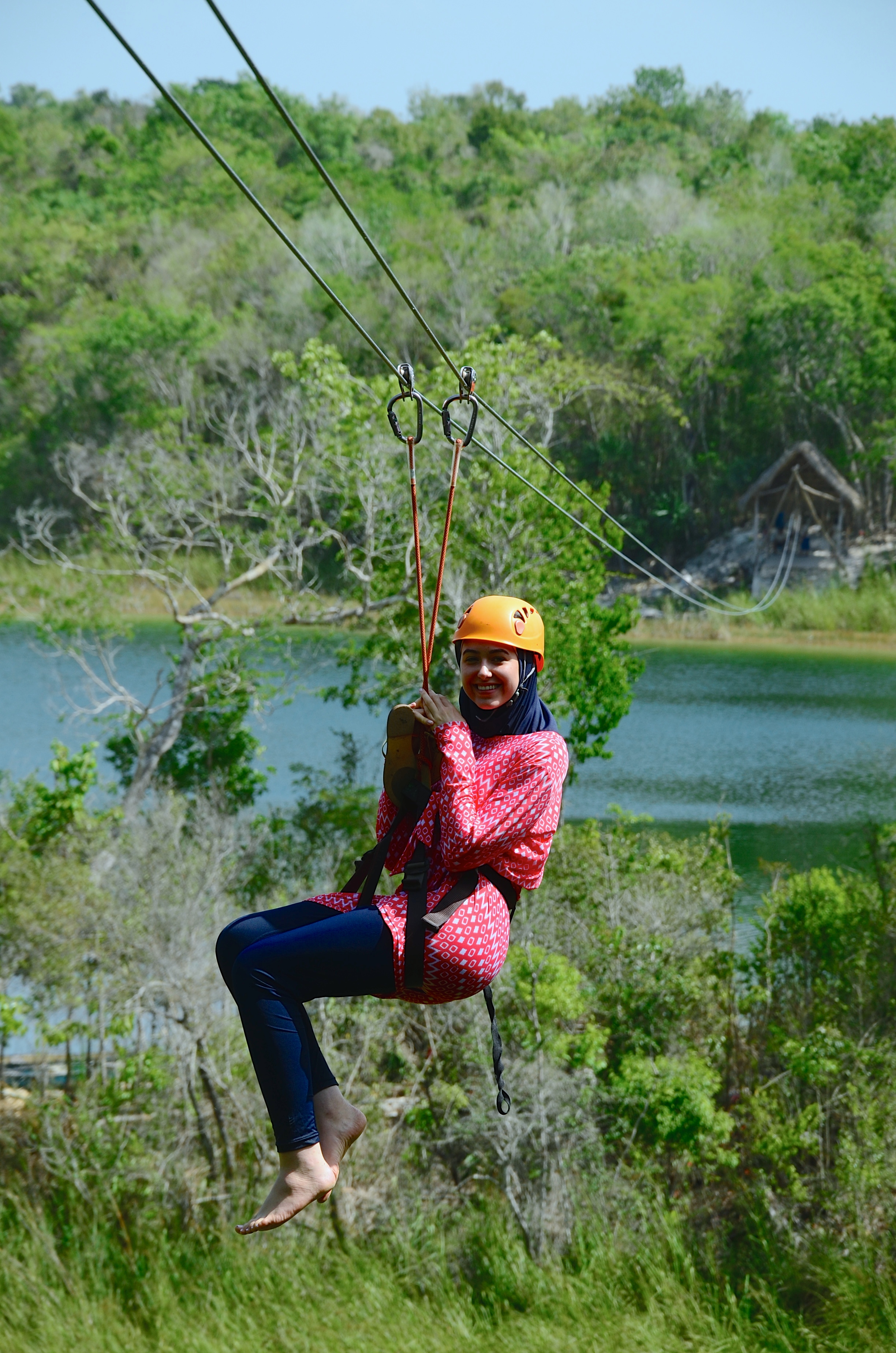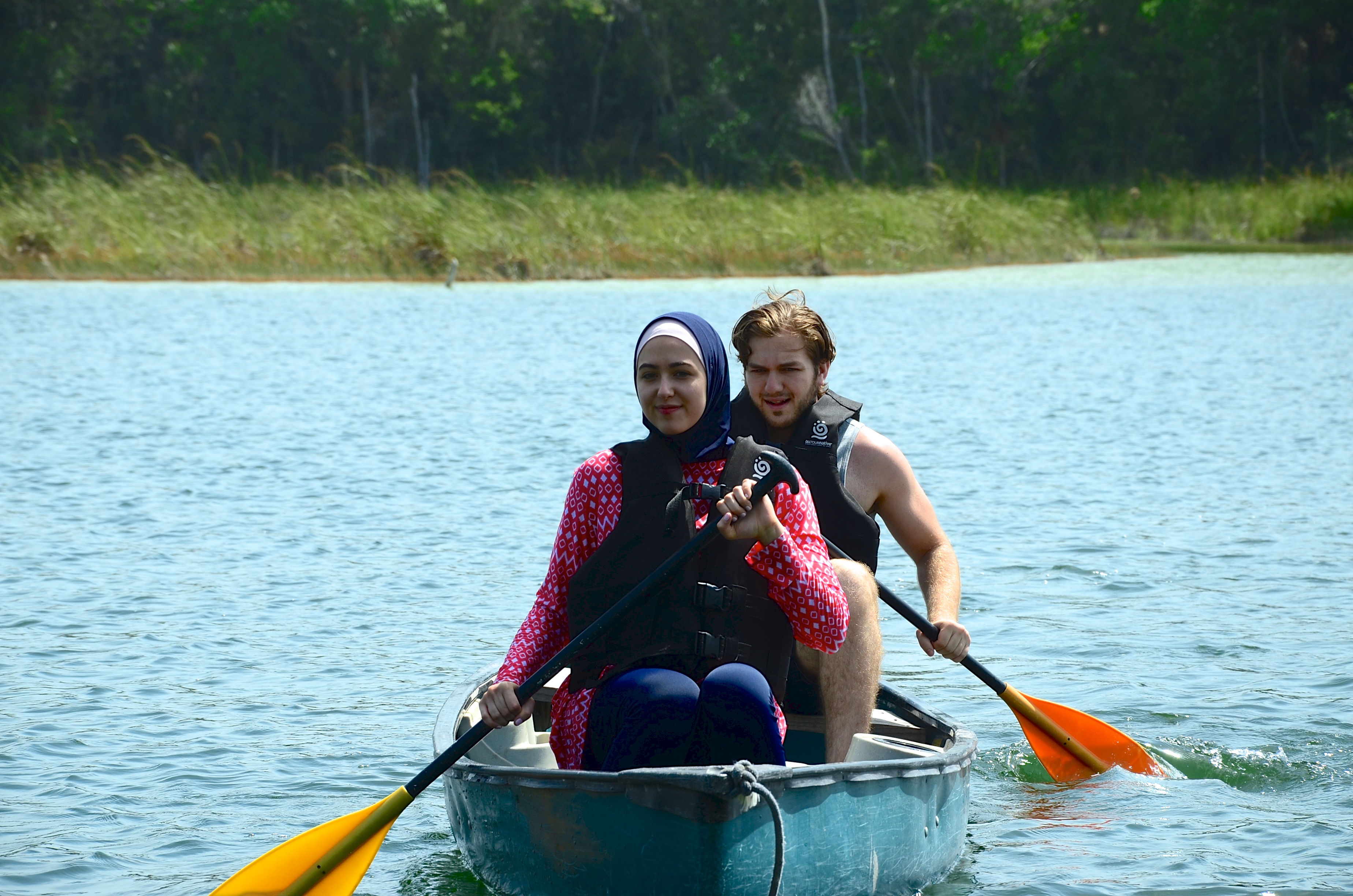 This was the first time I'd been canoeing. I thought I was doing great!! I was paddling on my side and we were moving toward the  other side of the lake, but apparently I was just enjoying the ride and Omar was behind me doing all the work (on both sides). lol!
Me trying to look cute while Omar does the muscle work. ;)
This was at the entrance of Coba, a Mayan ruins tourist site. They sold fresh coconut water and I tried it for the first time! It was SO GOOD! I wished they had it at our resort but they didn't. I'm still craving another one lol!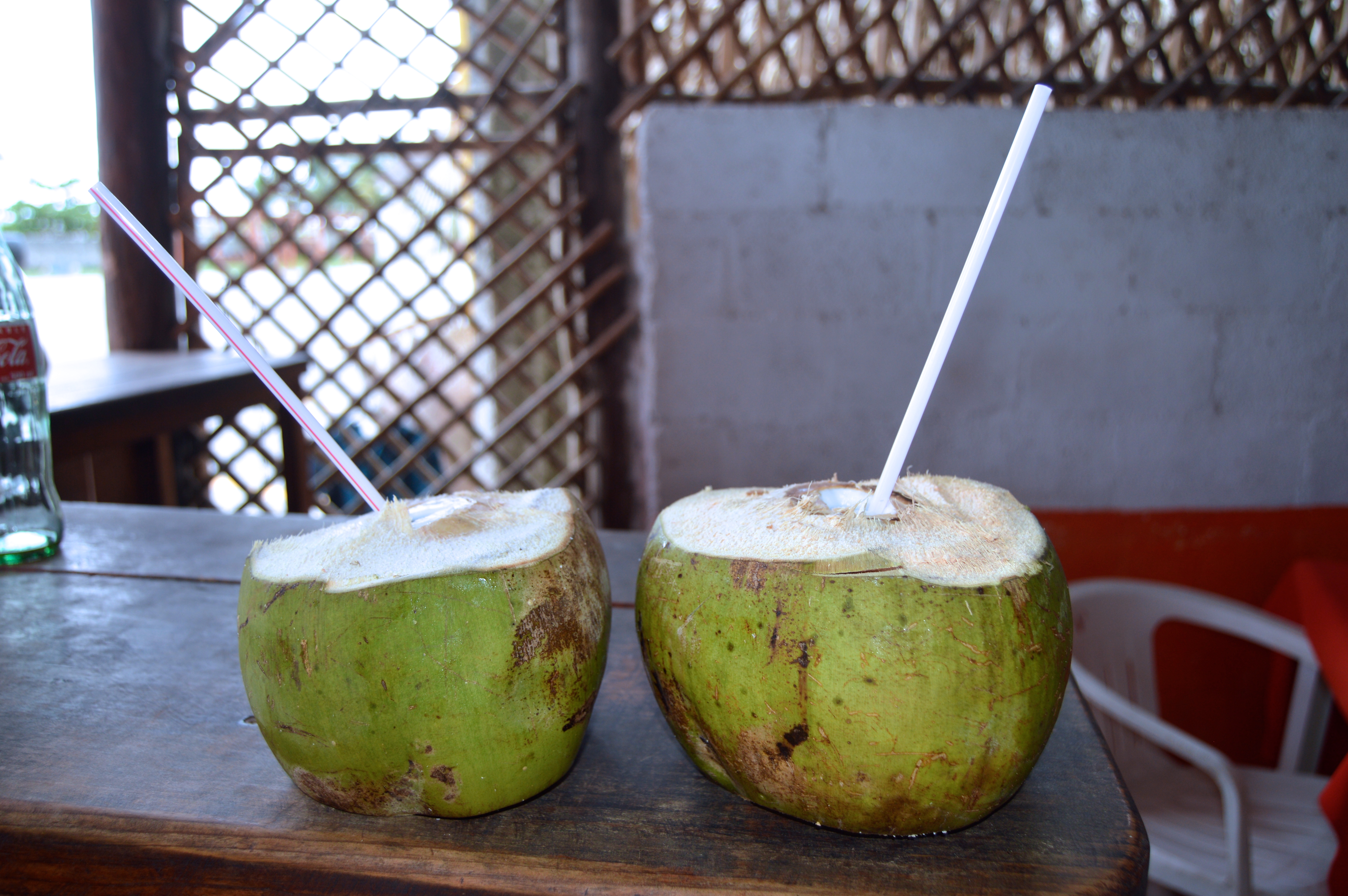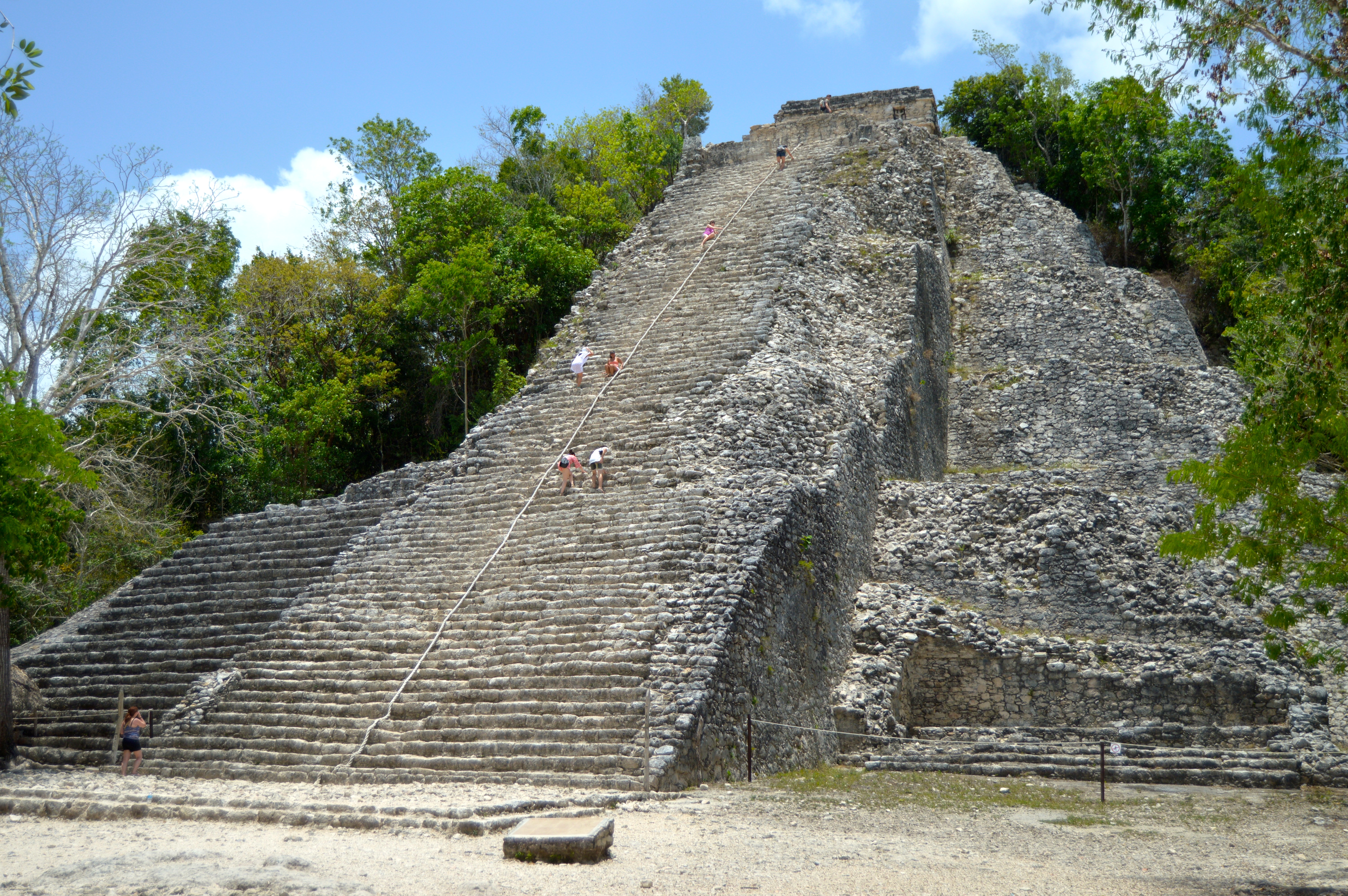 This was the Mayan Temple that we climbed. It really could have been dangerous because the steps were so narrow! I was actually a little scared at some points because I didn't bring my tennis shoes (I know.) and I was wearing sandals with no traction what so ever! But alhambulillah we made it! hehe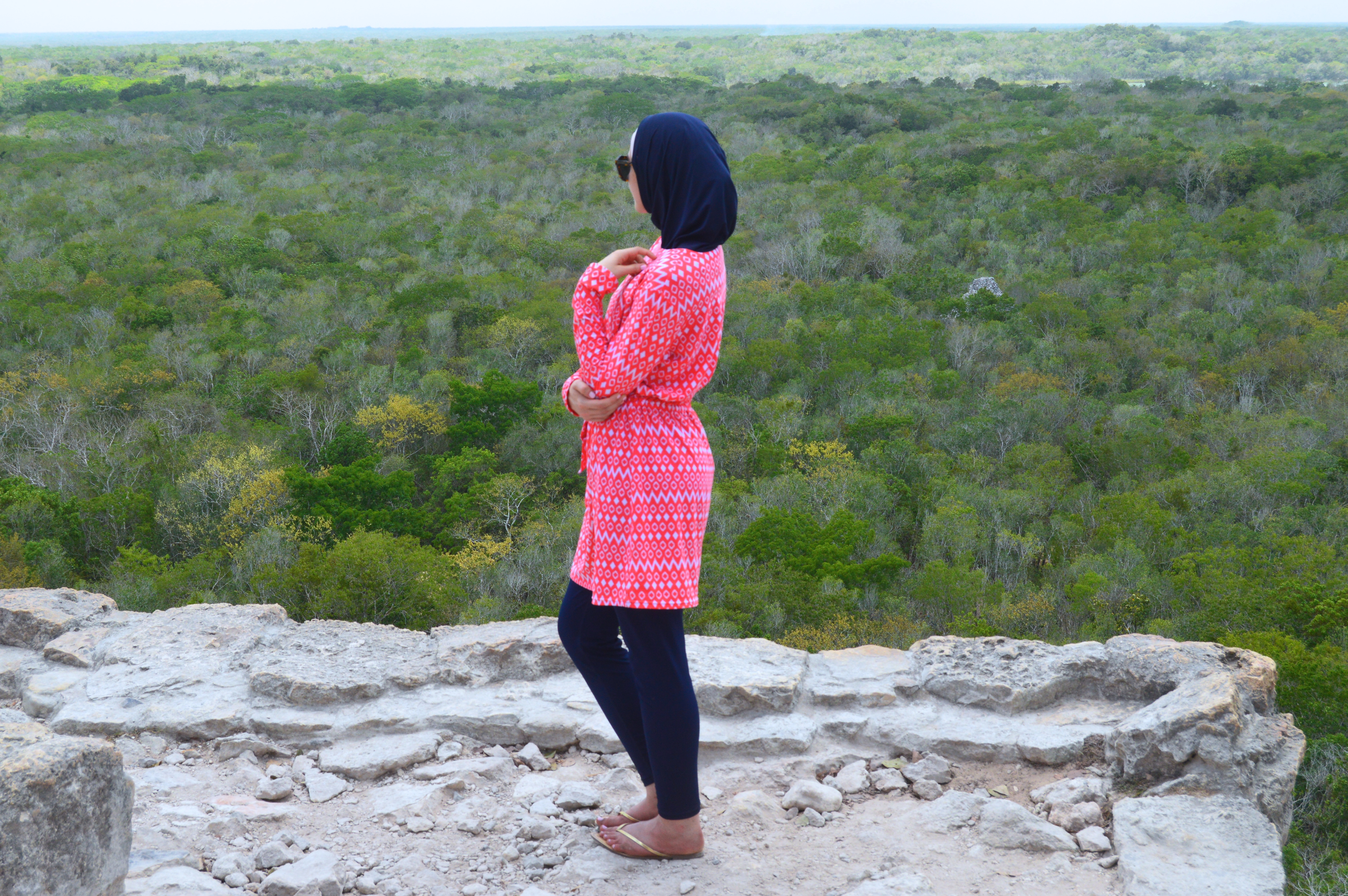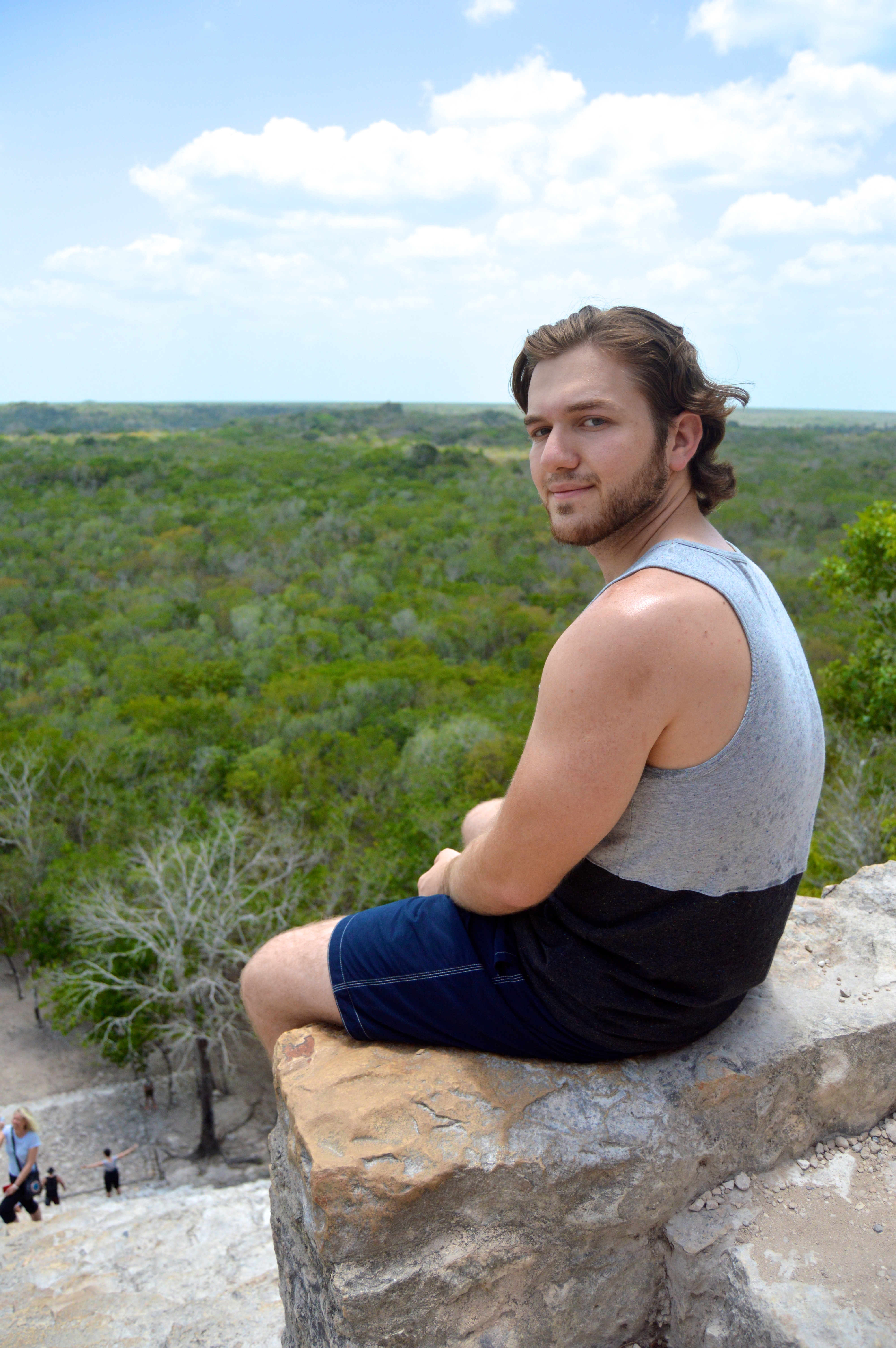 He was literally scaring the crap out of me there honestly.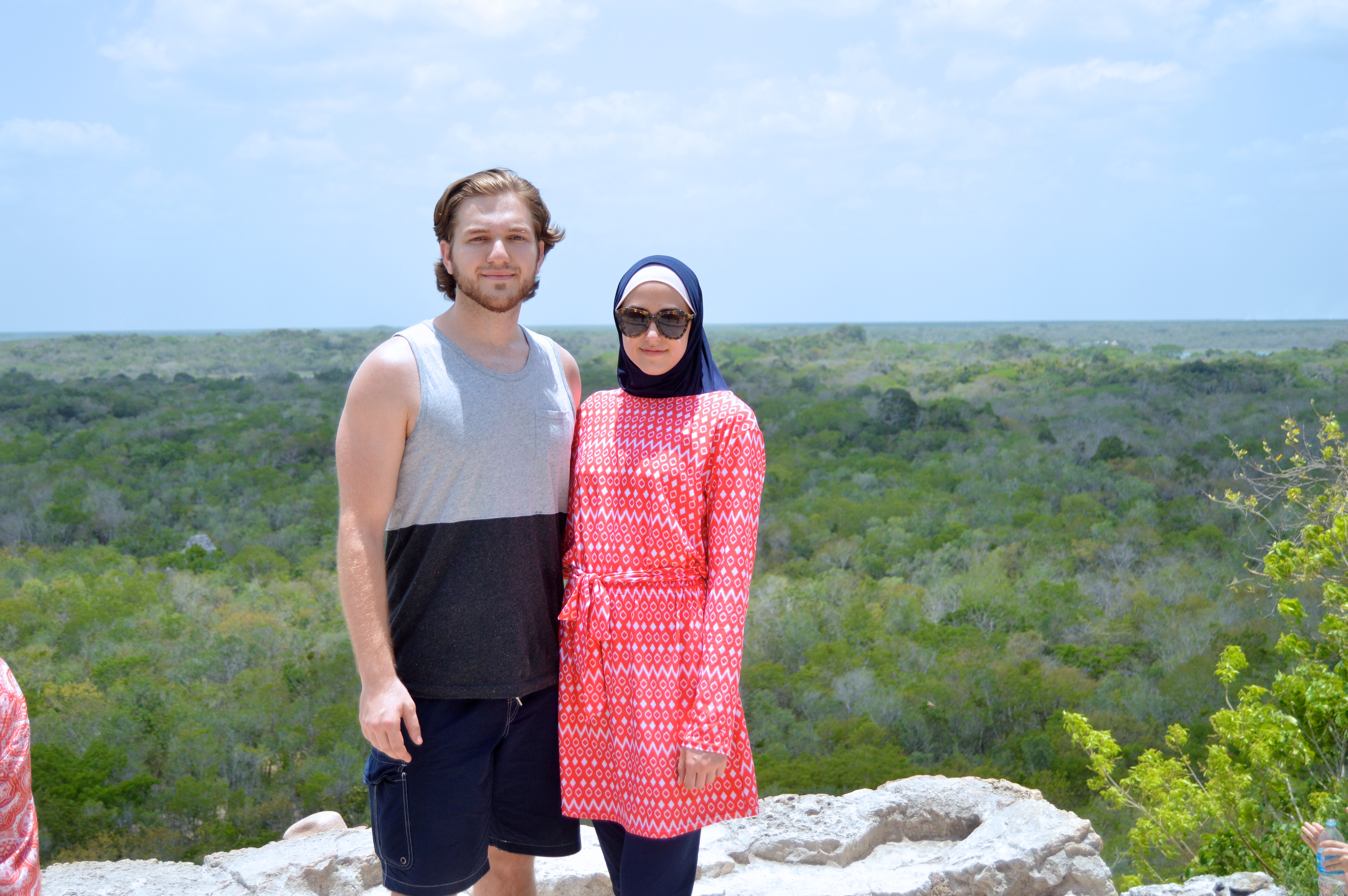 What I'm Wearing: 
Swim Top and Leggings: Coolibar
Thanks for reading!!
XOXO, Leena <3