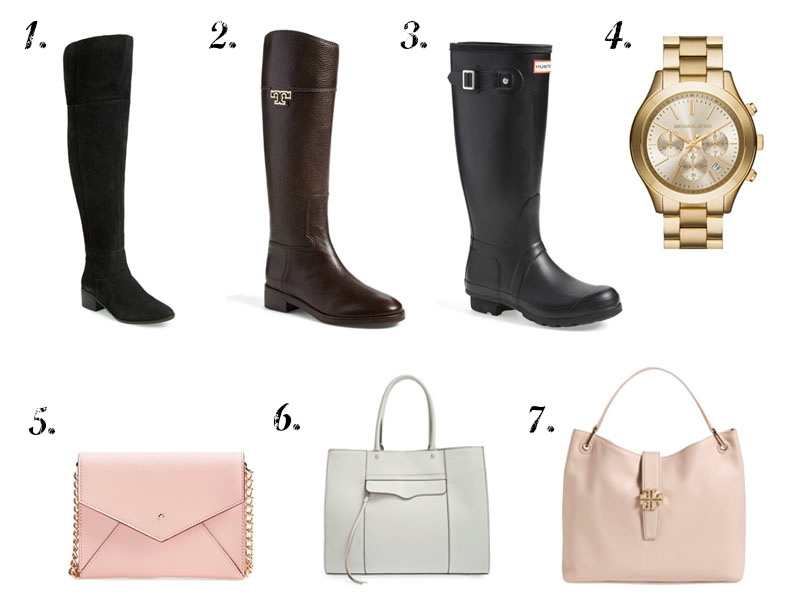 1. | 2. | 3. | 4. | 5. | 6. | 7.
Hello, Loves! :)
If you didn't already know, Nordstrom is having one of the biggest sales of the year right now with tons of new designer items all marked down!! These are my top picks for accessories, I went ahead and purchased the Tory Burch boots since I've been dying for some and they are always way over my budget. My Michael Kors watch I wear nonstop is also on sale!
Hurry, the prices go back up Monday, August 3rd!
Happy Shopping!
XOXO, Leena