Hello, Loves :)
Our second day in New York was extremely busy, but we managed to pack it full of a bunch of fun things! We walked down 5th Avenue, browsed around the big Bloomingdale's, visited the shops at the Plaza Hotel, made a short stop at Central Park and ended the night with the Broadway show Aladdin! We were dead by the end of the day but it was worth it! I hope you enjoy! :)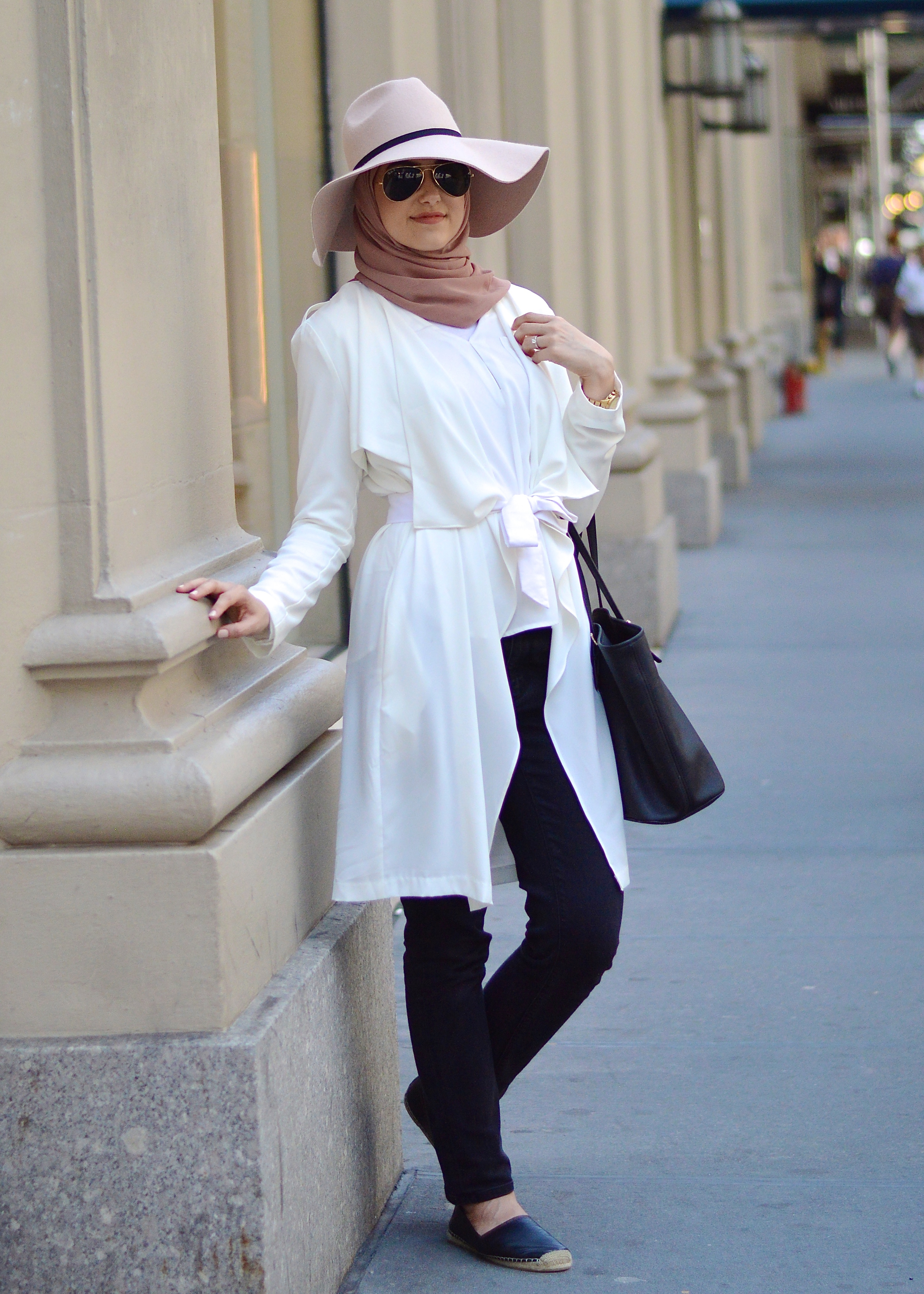 I loved my outfit this day! I felt so stylish but super comfy at the same time. My espadrilles were the most ideal shoes for this trip. They didn't rub my feet what so ever and I stayed comfortable while we walked around the city!! The only thing I hated myself for was that I forgot my smaller cross body bag!! I had to haul around my huge MK tote the entire time, which hurt my shoulder. But I was able to stash away my camera and all sorts of things I wouldn't have had room for in a smaller bag so I guess it worked out. :)
Details: White jacket (added my own belt) | White blouse (old, similar here) | Black jeans (old, similar here) | Shoes | Tote | Cross body I forgot to pack | Hijab | Sunnies | Hat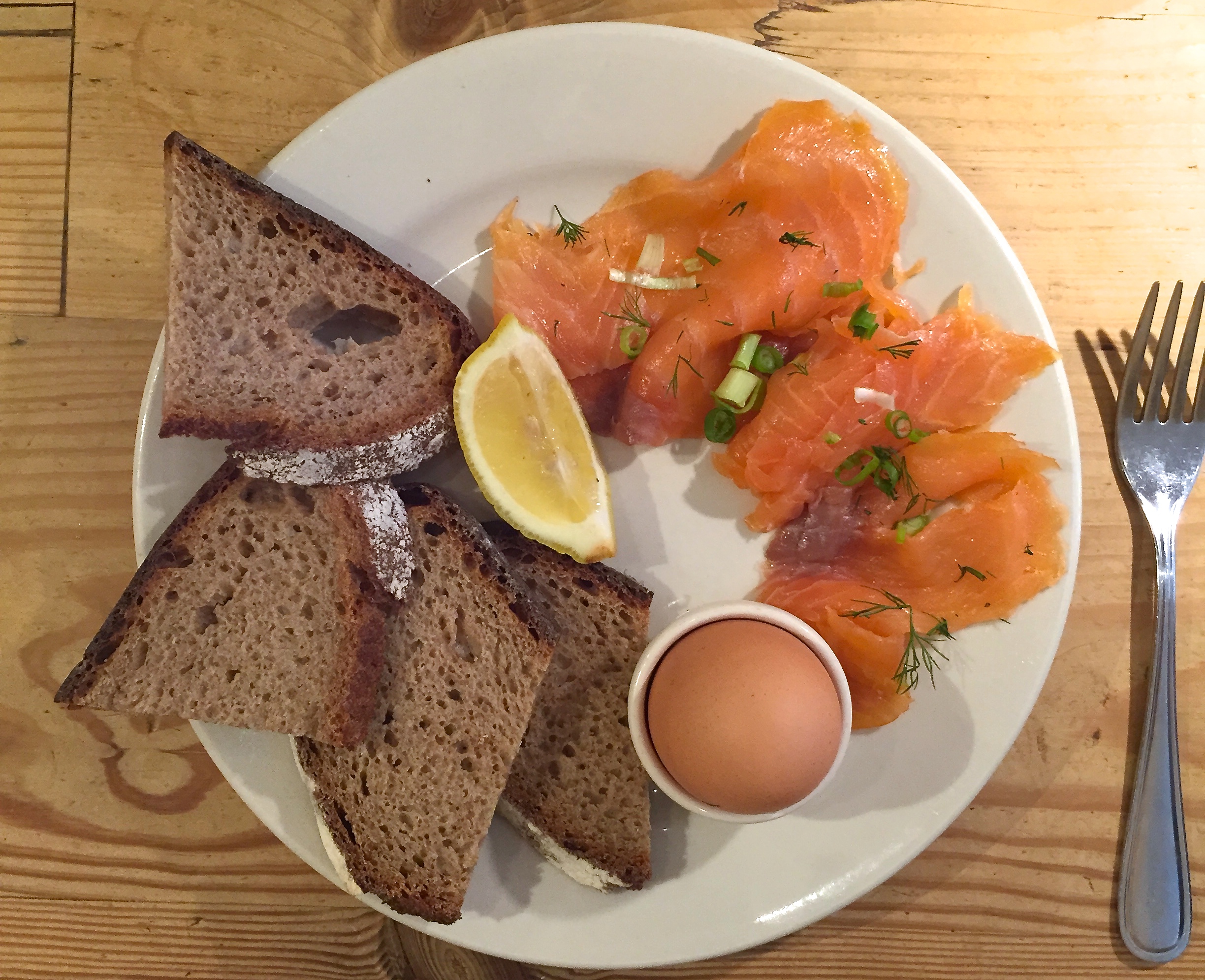 After getting dressed, we all headed to breakfast at the cutest breakfast place called La Pain Quotidien. They had simple organic food, which I loved. I ordered smoked salmon and soft boiled eggs :) (I ditched the bread even though it smelled amazing!!) We wound up going here for breakfast two more times!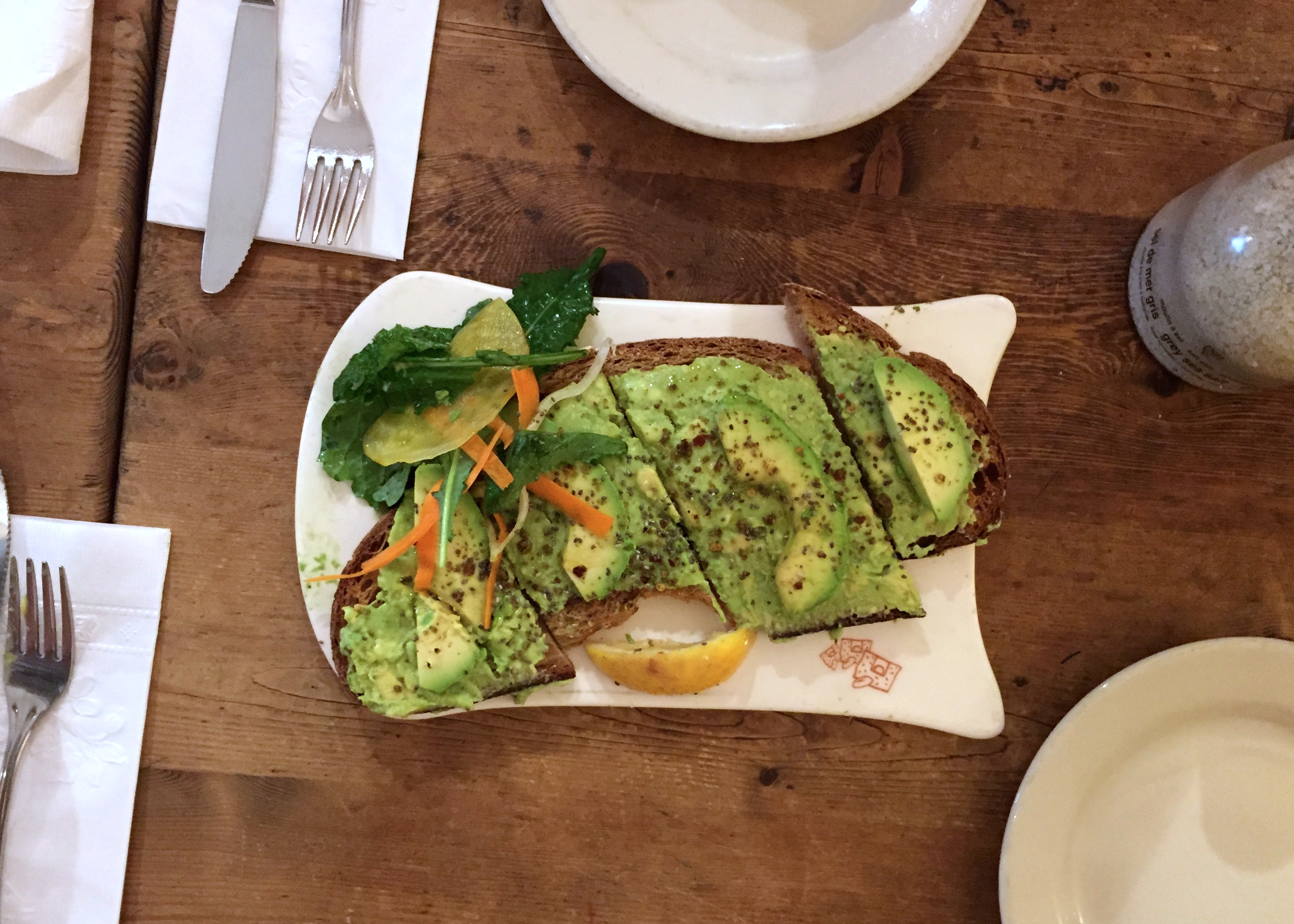 Their famous avocado toast that my sisters ordered. :P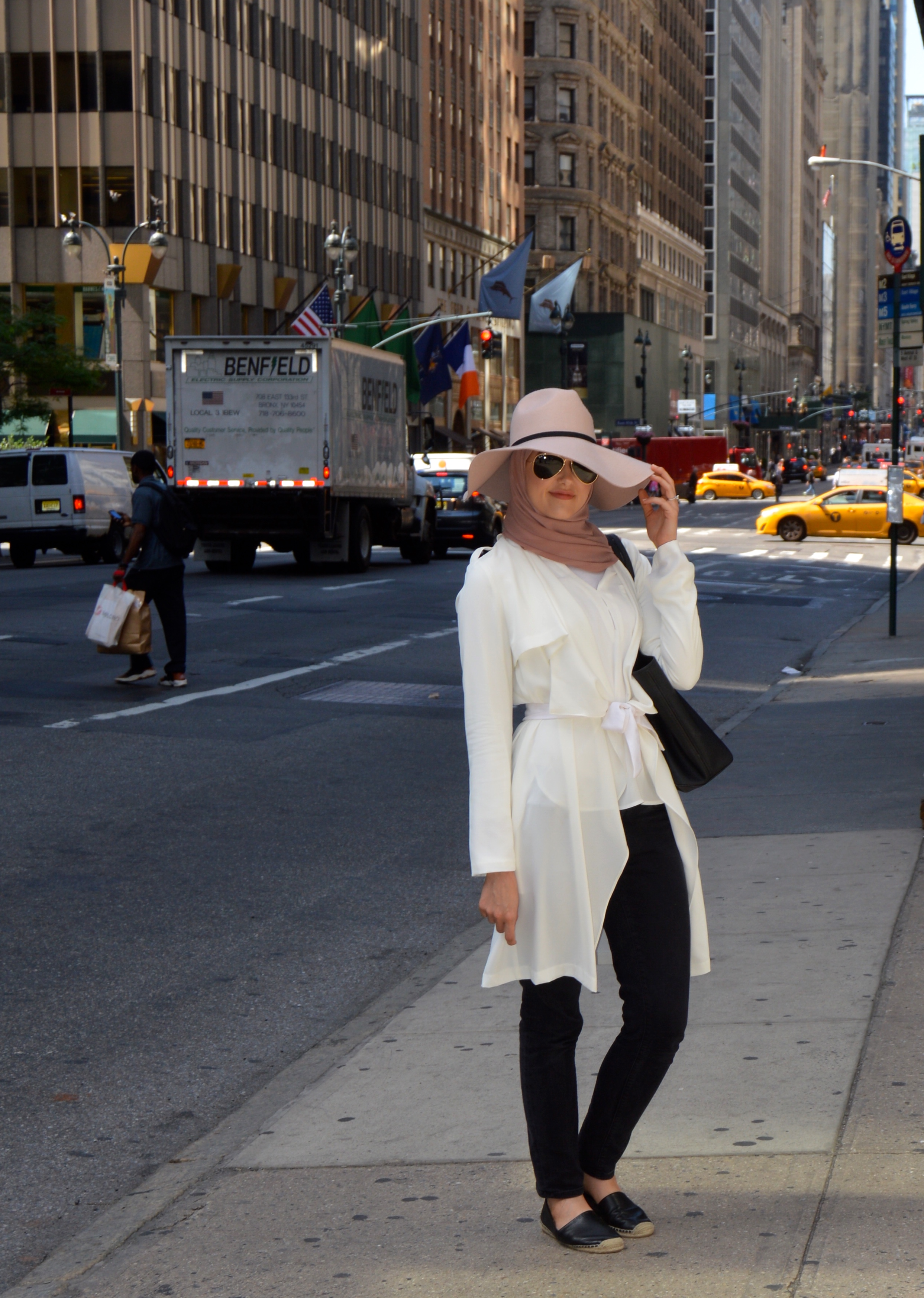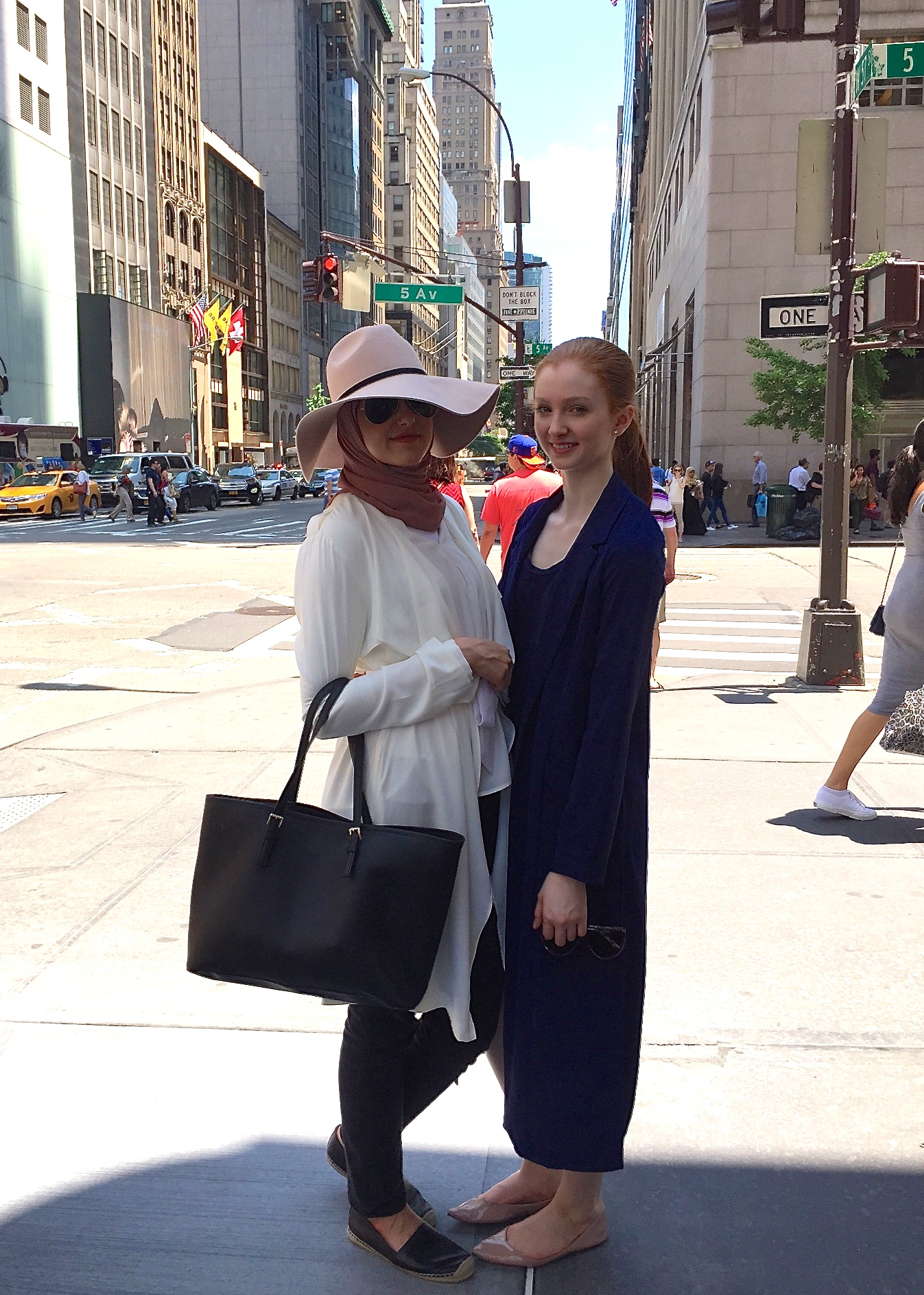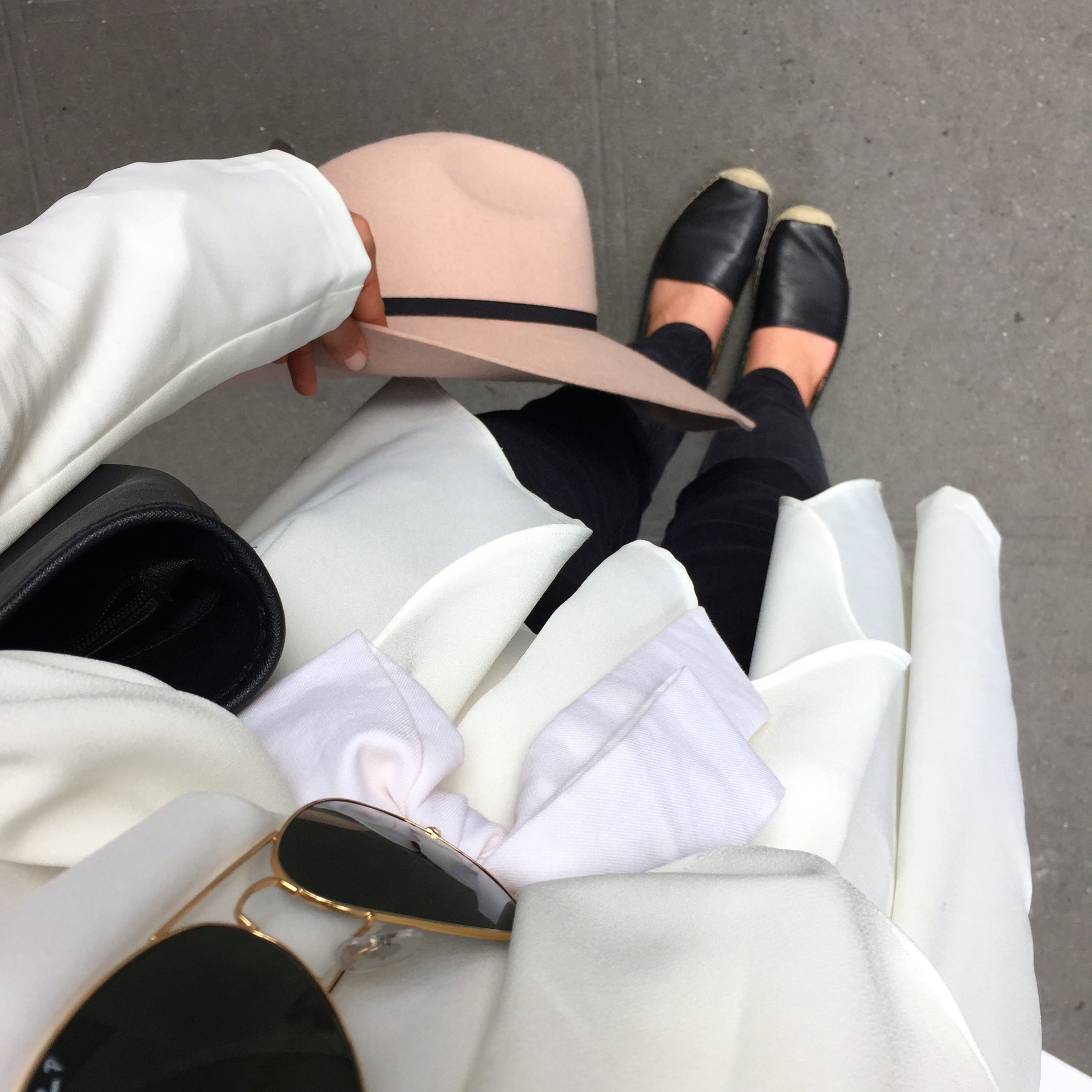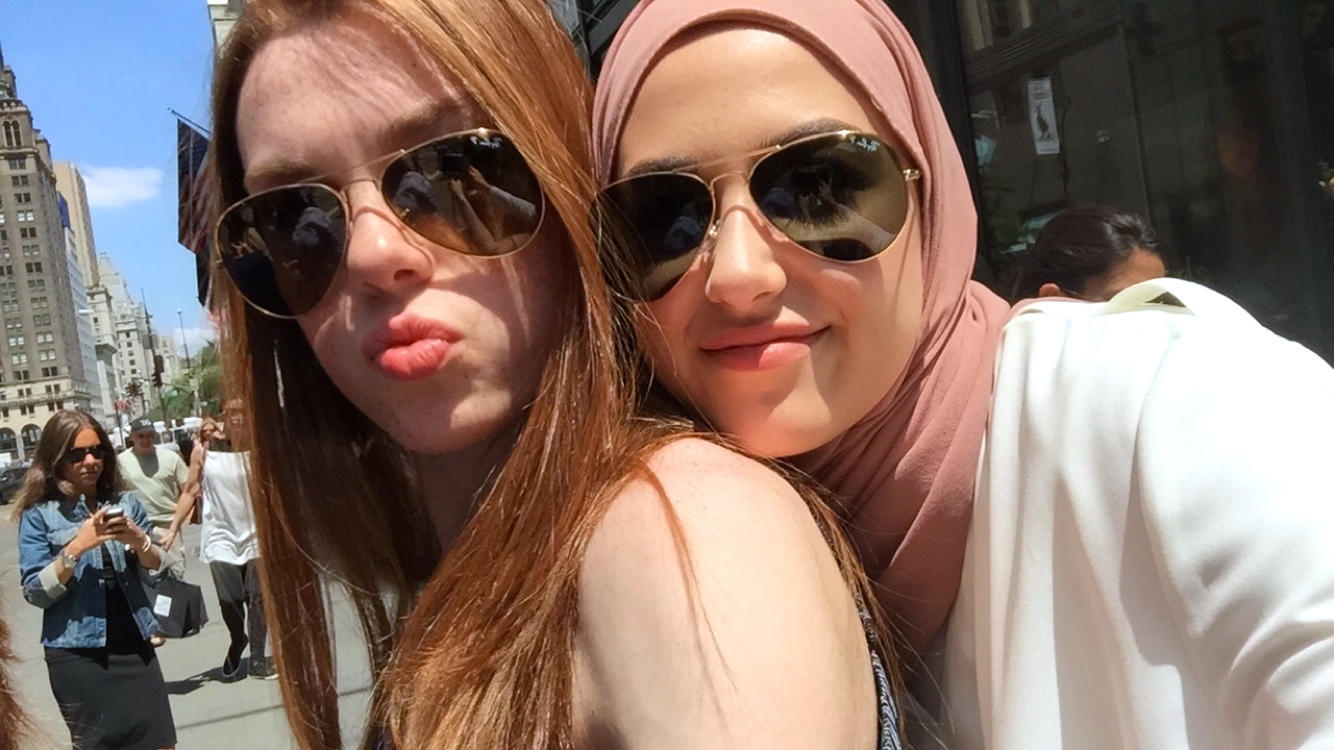 Me and my almond milk latte :)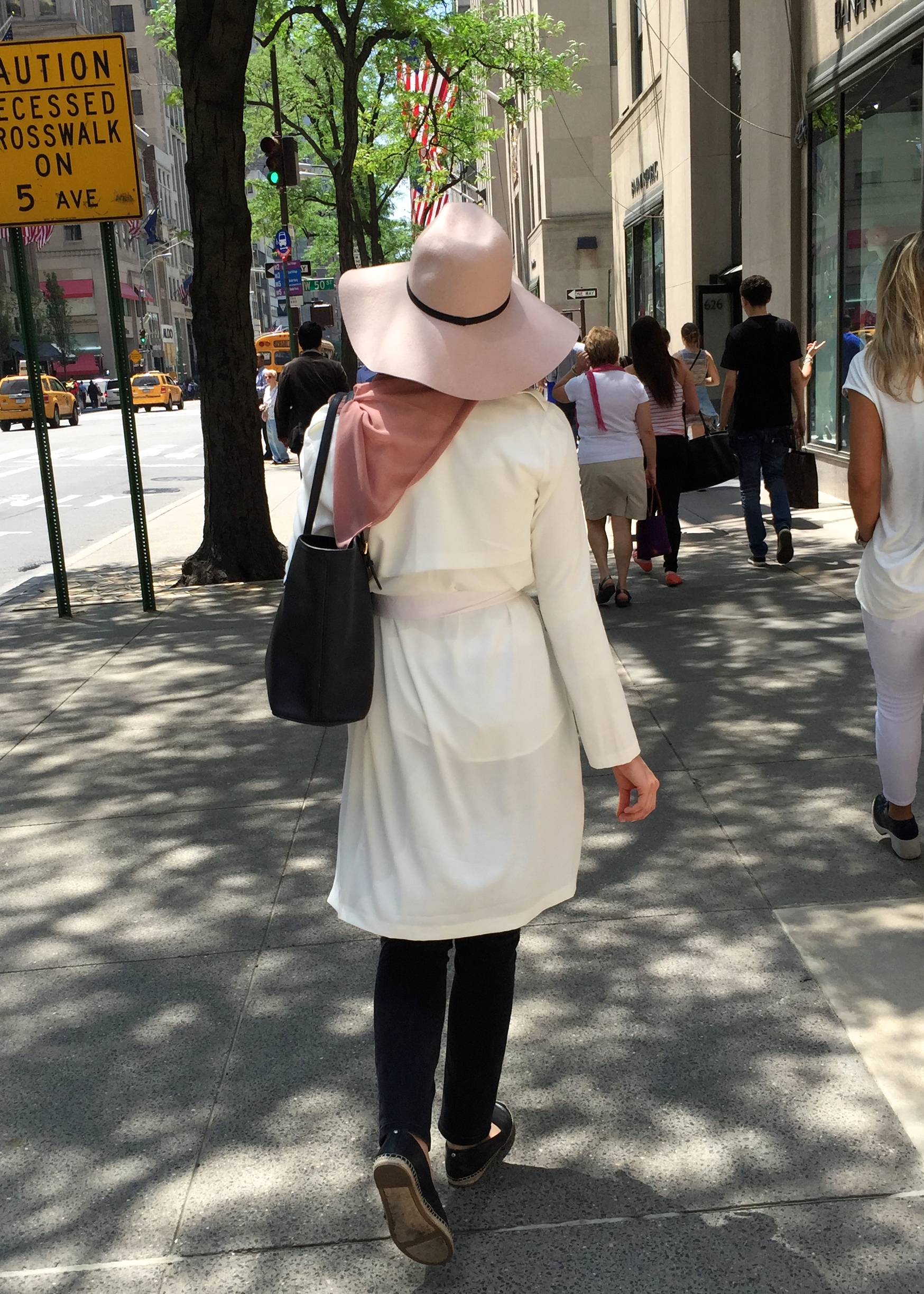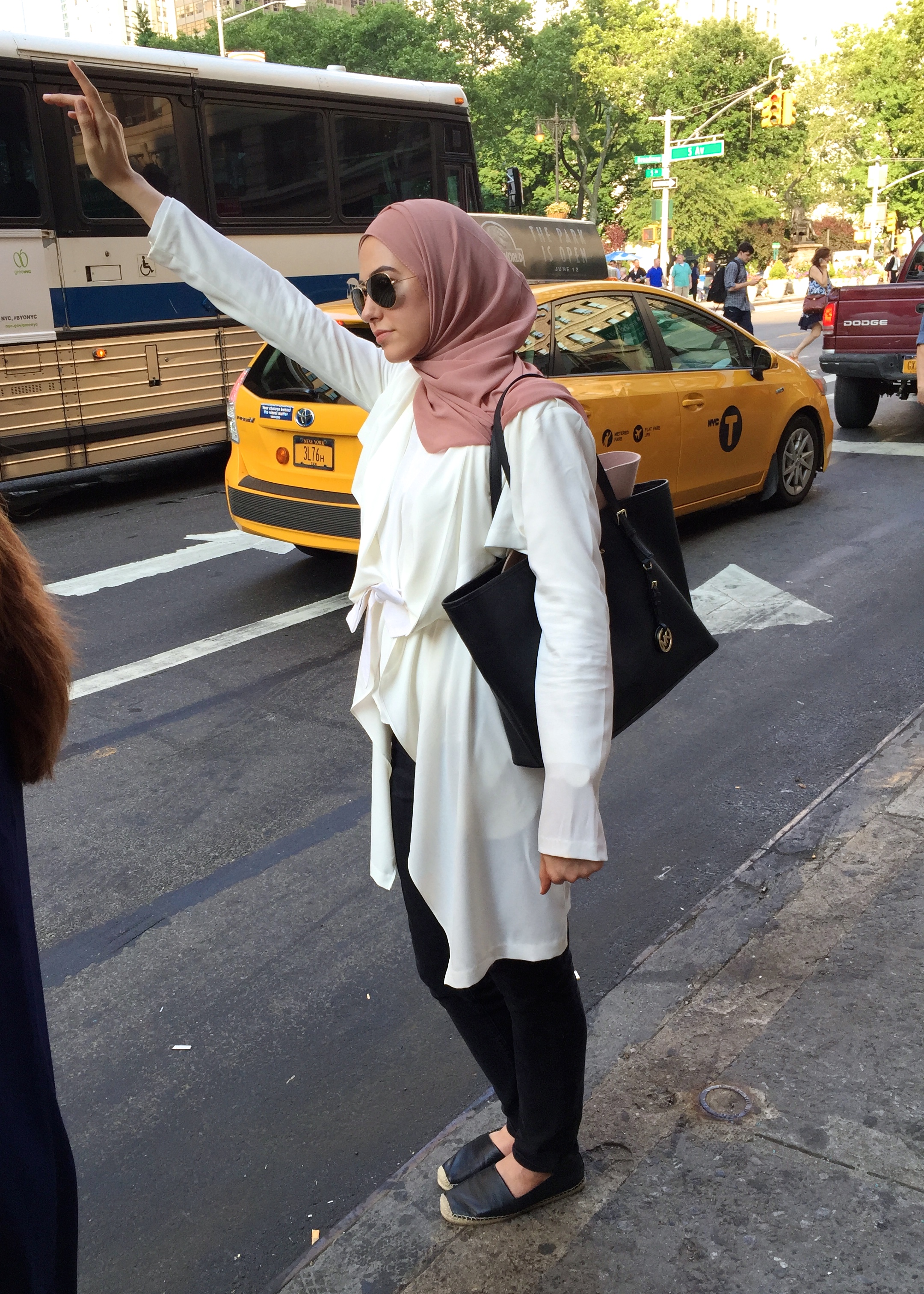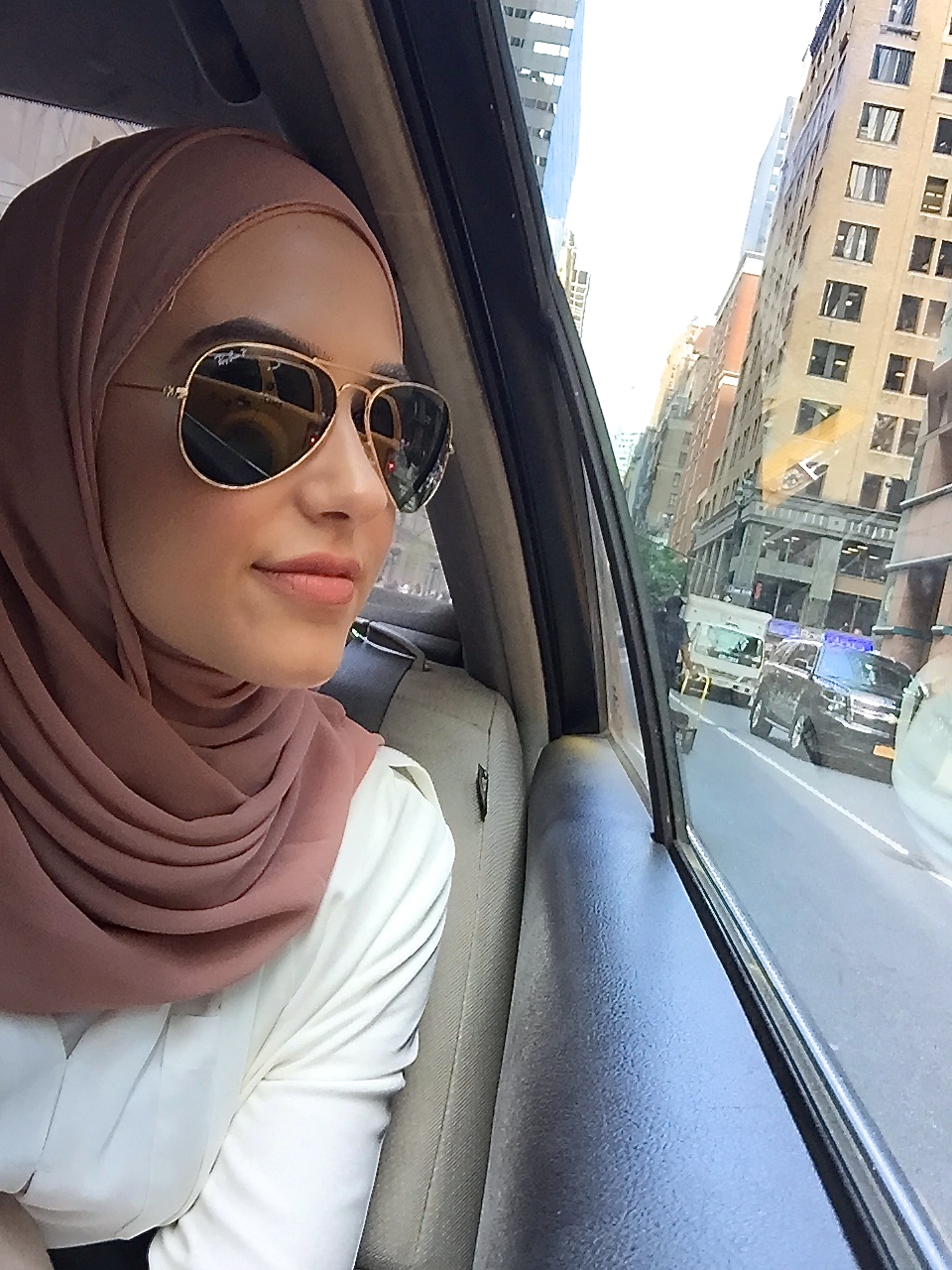 Had to get a cab selfie! No shame what so ever. ;)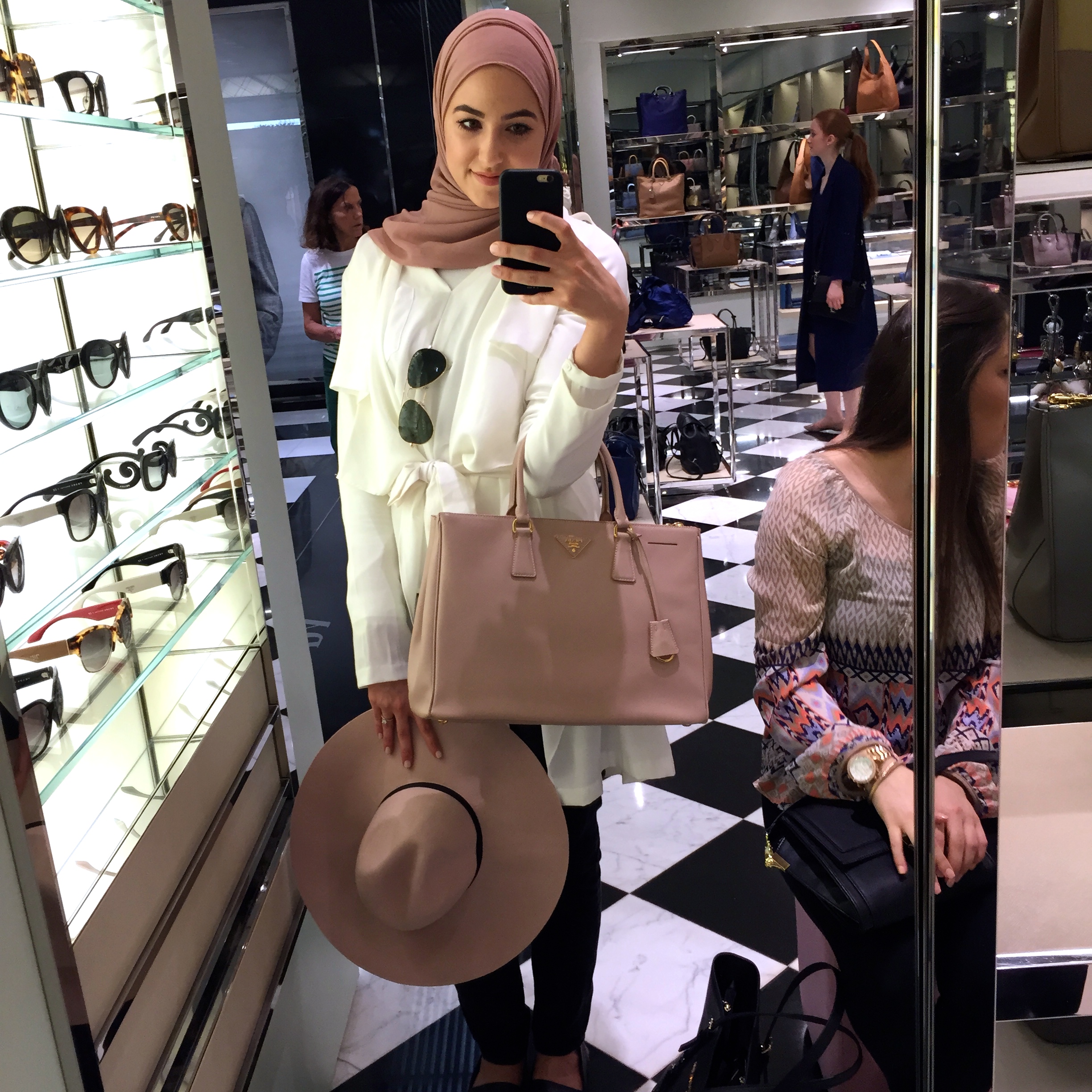 This is my absolute dream bag! I'll link it here. One day when I have the money inshallah ;) It's the perfect color for me (blush, "Cammeo")  because it would literally go with almost all of my outfits and is such a simple classic shape! And the gold detailing. I need a heart face emoji!!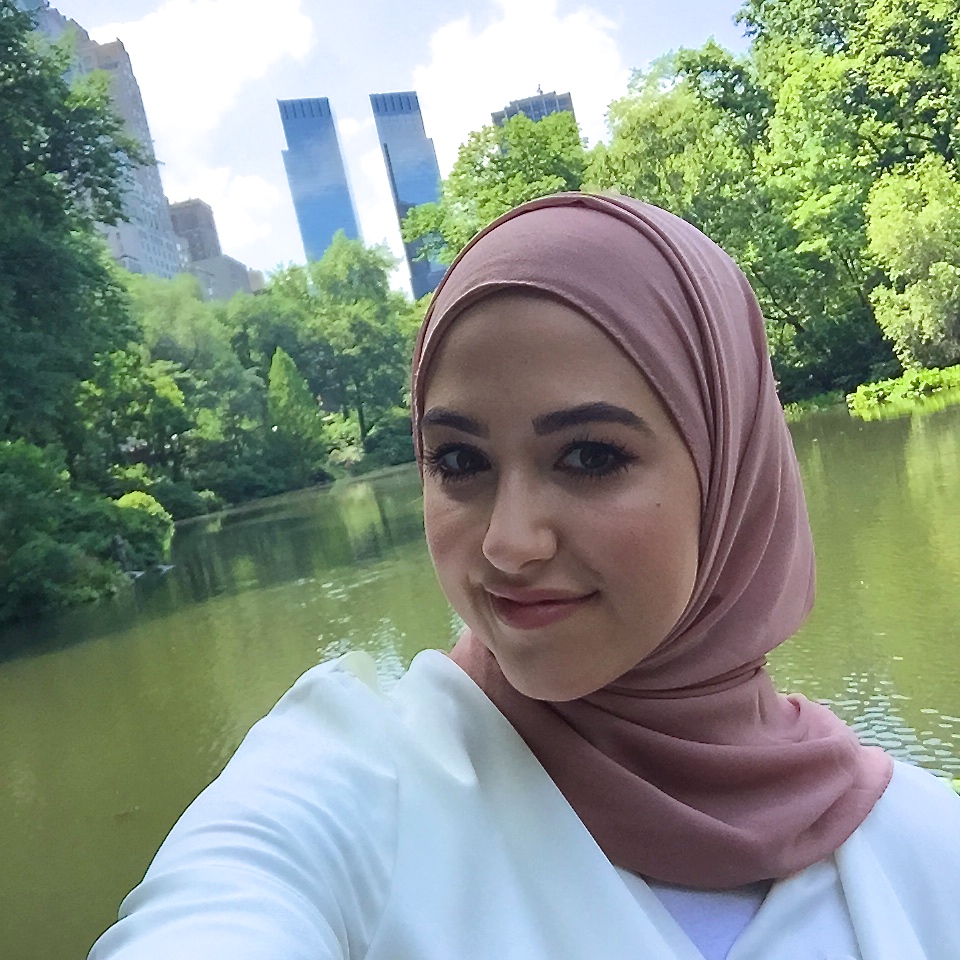 We were outside the Plaza Hotel and made a quick stop in Central Park. In one of my last trips, we took a bike tour! It was one of my favorite things!! All we had time for this time was a selfie ;)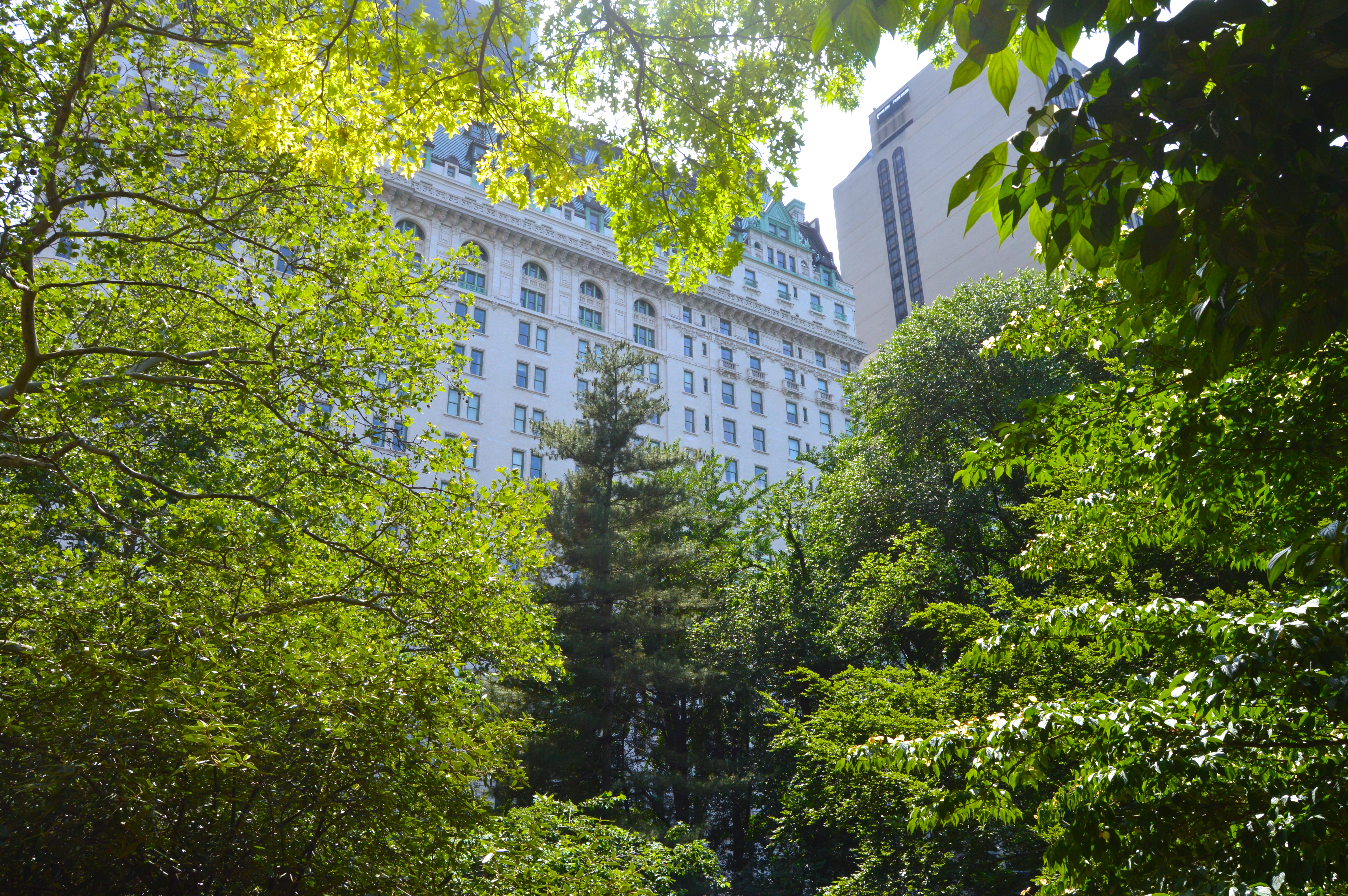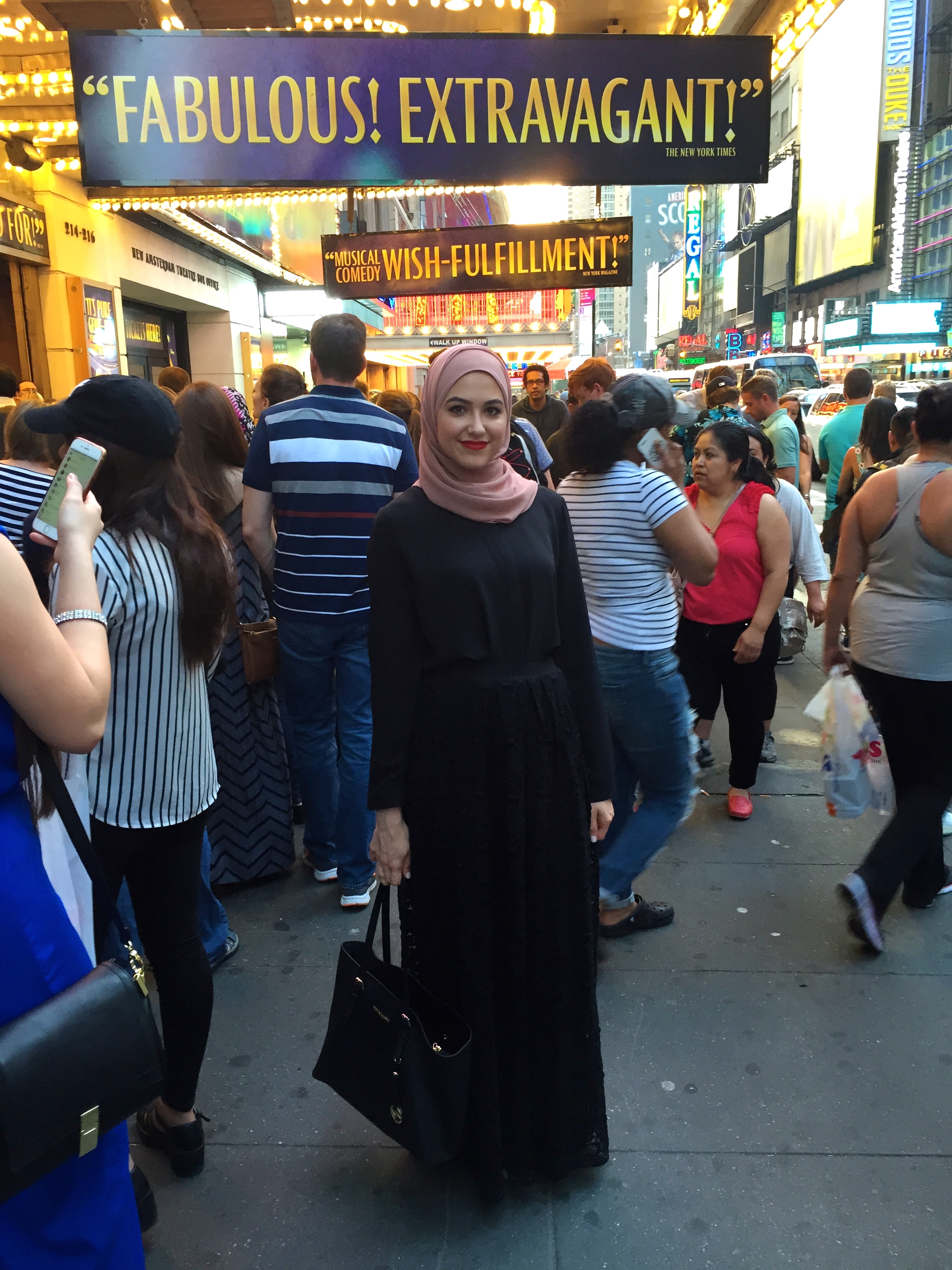 We saw Aladdin on Broadway and we absolutely loved it! The set and costumes were so gorgeous and elaborate. And I love that Broadway shows aren't exactly word-for-word like the movie so you don't get bored! I decided to go with an all black outfit and a red lip. This skirt is from Mirage by Numra. You need it in your life!! Its all lace and so comfy and modest. I have worn it SO many times!
Details: Top (old, similar here) | Skirt | Hijab | Lips (Russian Red)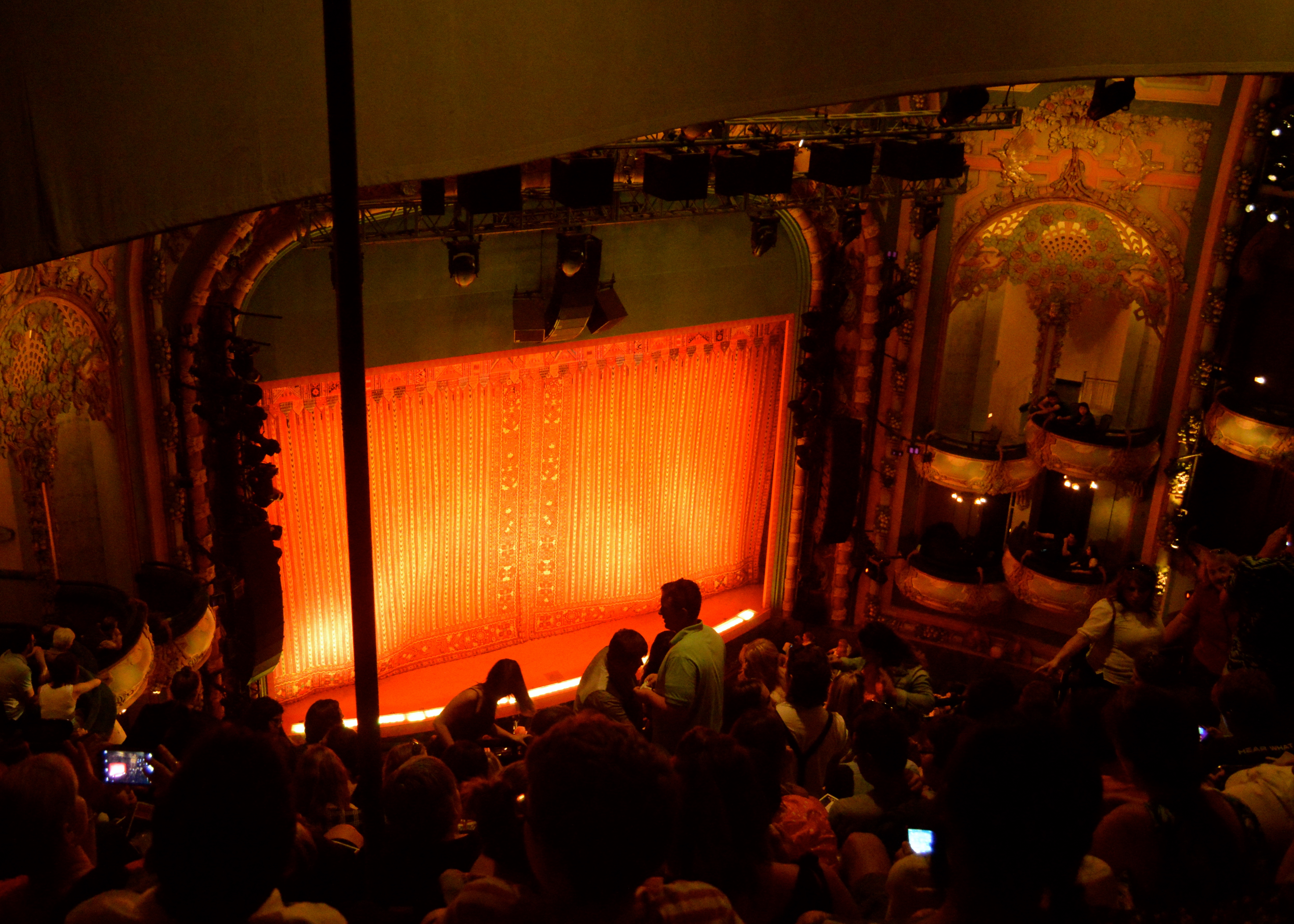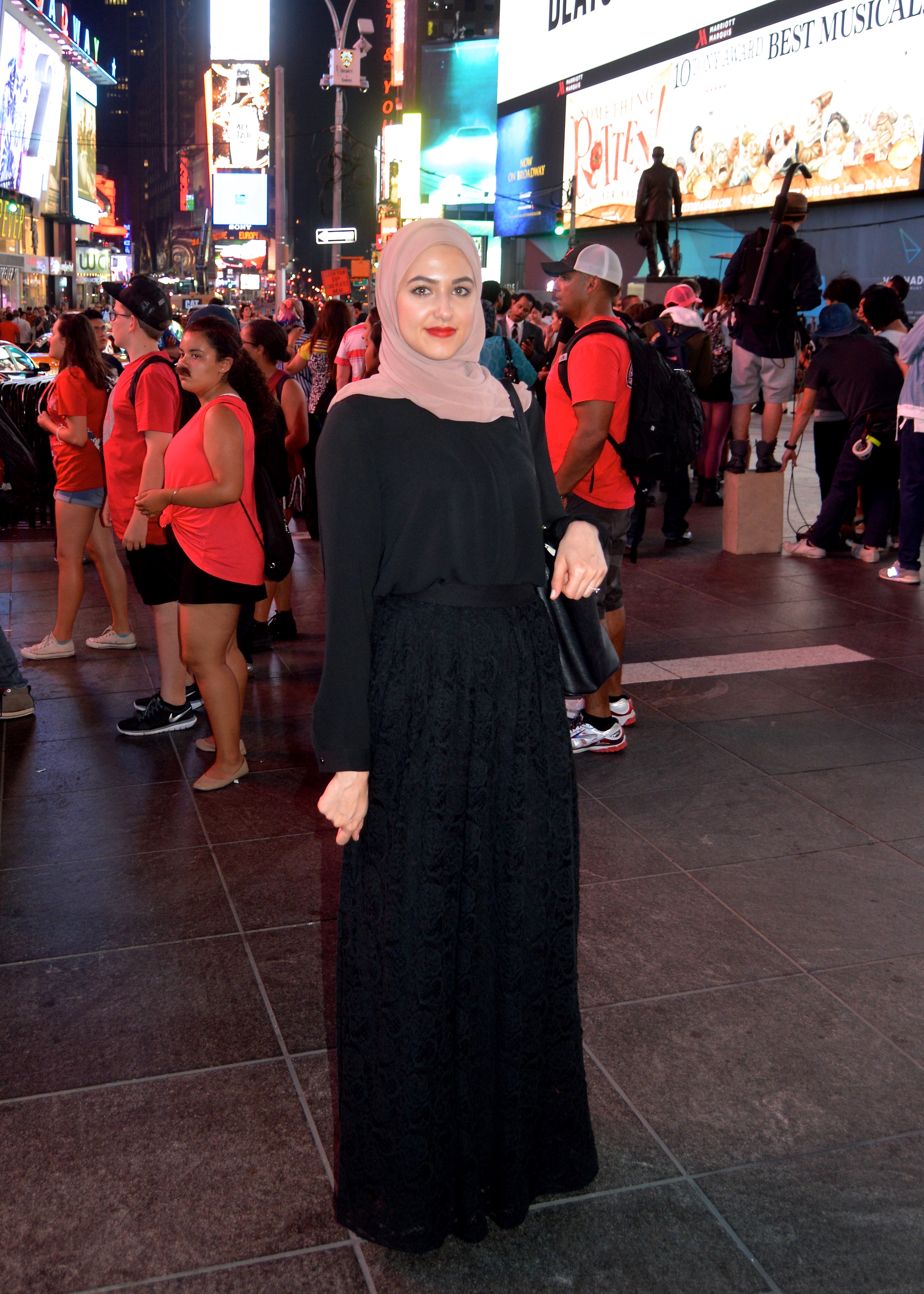 Our hotel was in Times Sqaure so we were always walking through at night! It's crazy lol. Especially all the people dressed up in the weirdest costumes!! They kept trying to photobomb our pics with the selfie stick!! lol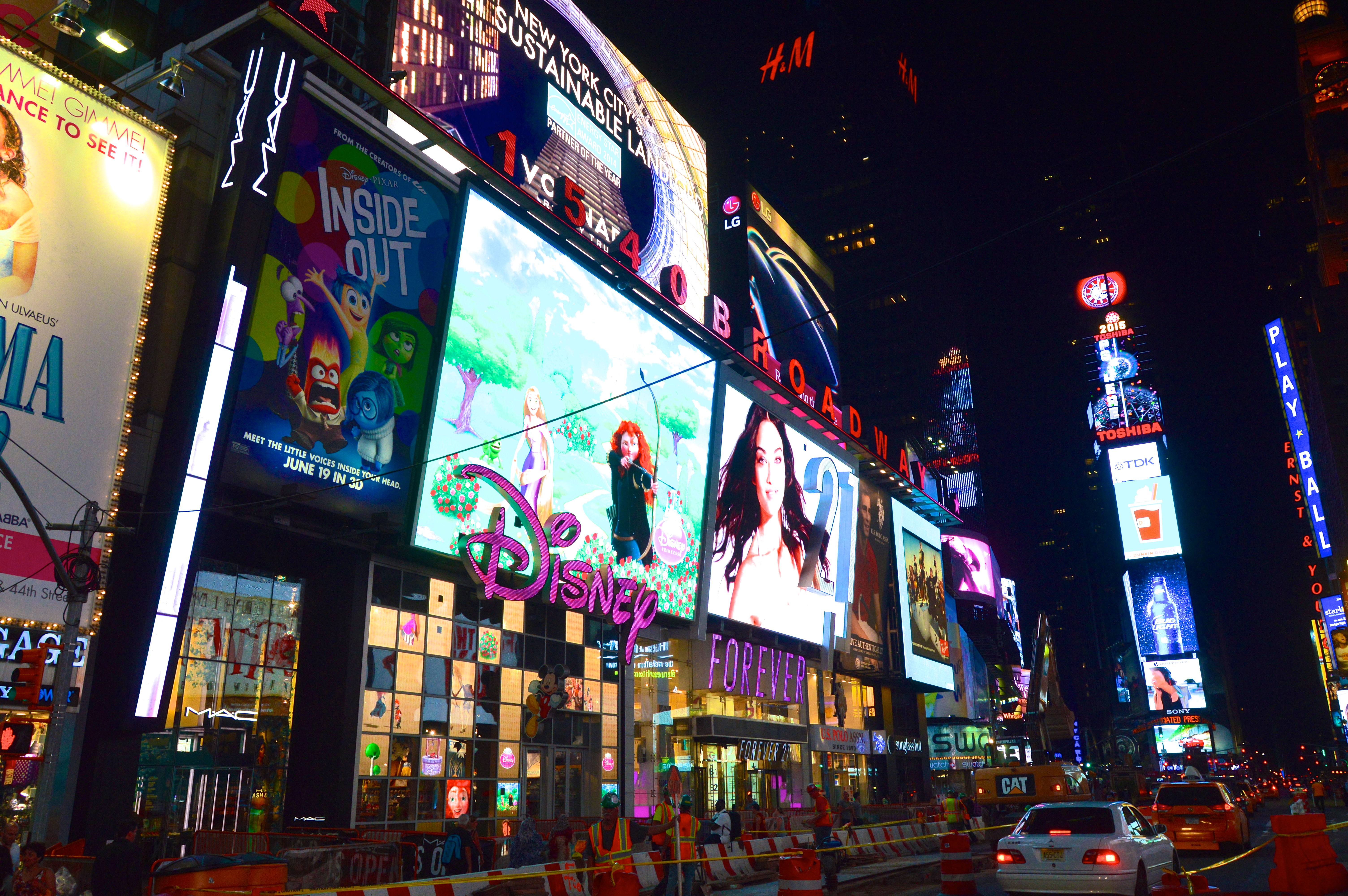 Stay tuned for one more post from our trip! :)
XOXO, Leena