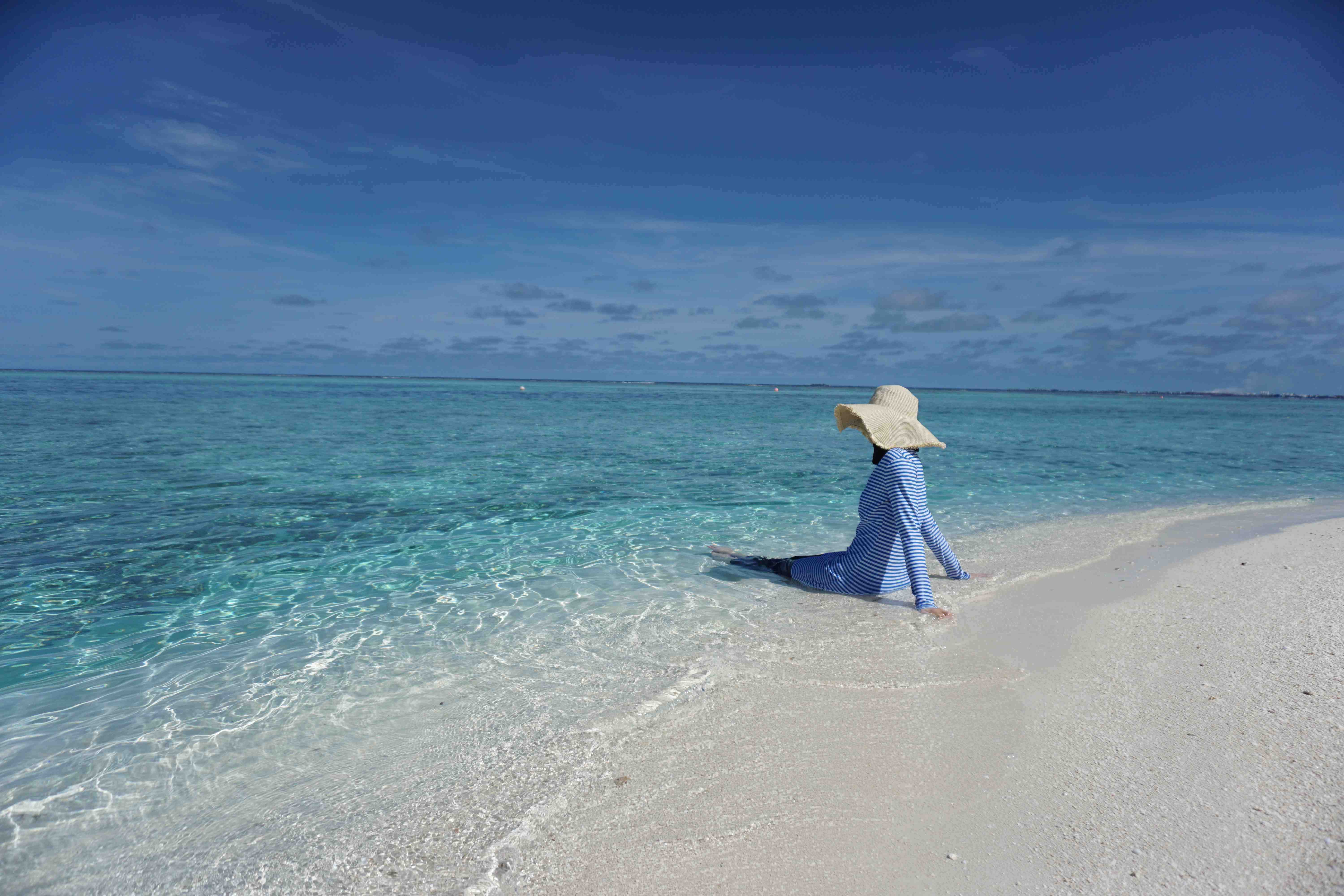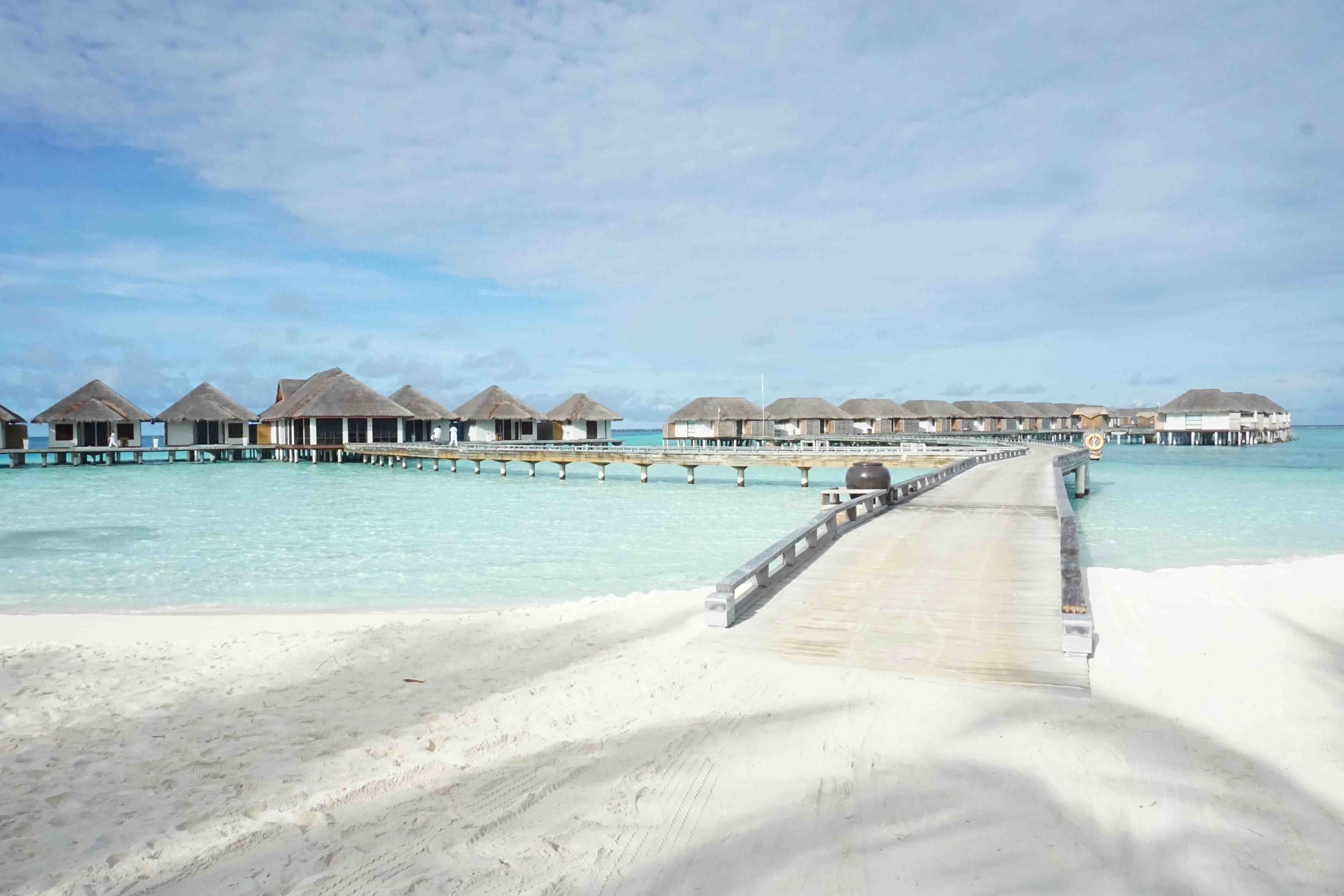 We had the time of our lives on our honeymoon, alhamdulillah!! I am still in denial that I am back home in Texas. It was a long journey, but completely worth it! The Maldives was hands down the most gorgeous place I have ever been! I don't think any other beach will impress me as much as this one did. The endless clear blue water will always have us craving to go again! I got a lot of questions about where we stayed so I wanted to share all the details with you!
We stayed at Velassaru Maldives, which is an island resort in the Indian Ocean about 25 minutes from the Male airport by speed boat! I was surprised when I found out that the Maldivian Islands are actually quite small, the entire resort takes up the whole island and walking around the perimeter of the island only takes about 15-20 minutes!  Here is the Velassaru fact sheet that lists all of the rooms, restaurants, activities, and accommodations!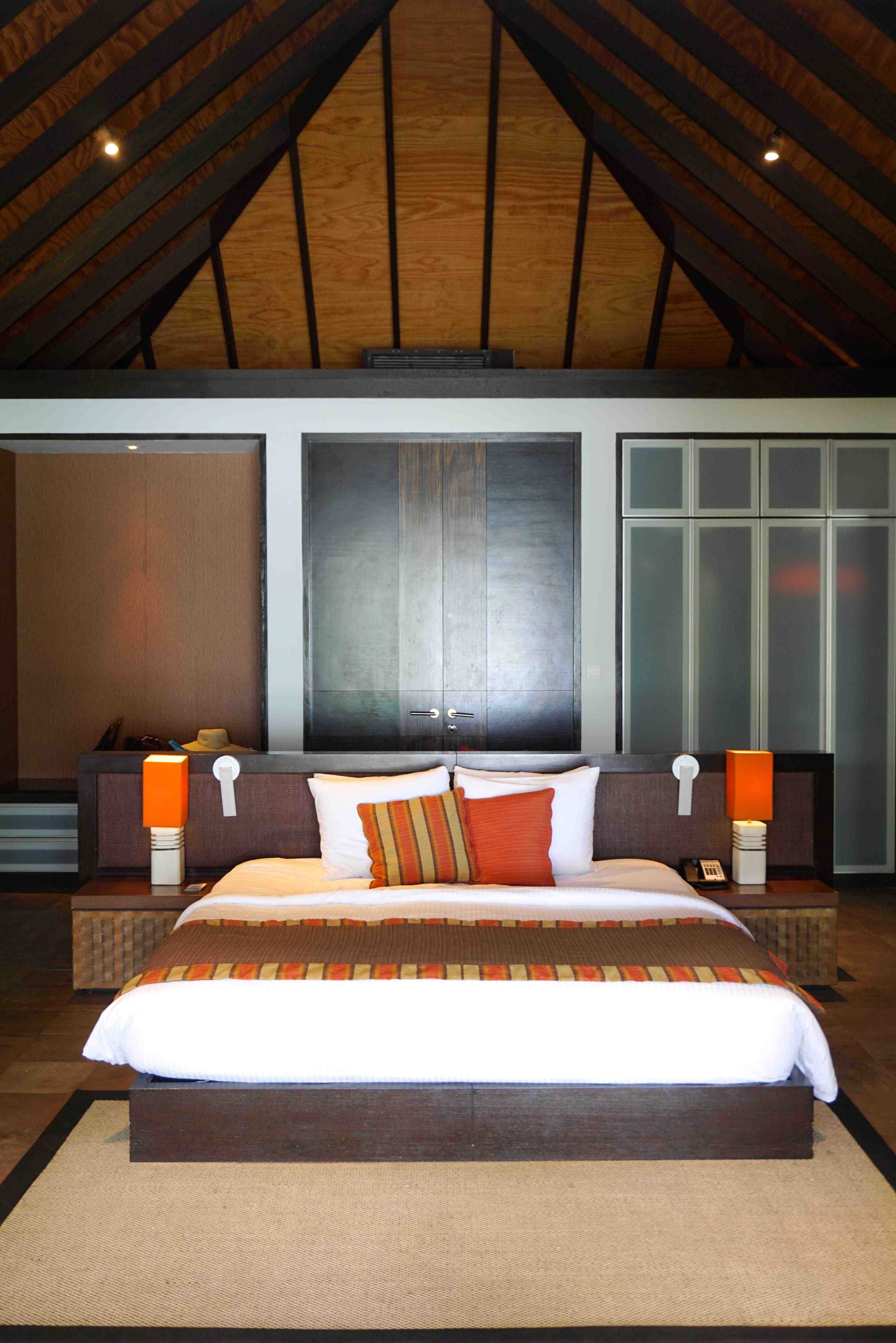 Our beach villa was absolutely gorgeous with beautiful, contemporary decor and a high, vaulted ceiling. We arrived to a tray of colorful fruit to snack on for the week! I was so excited that the room included a complementary tea kettle and Nespresso machine! The staff continuously refilled our Nespresso pods and teas each day. I was obsessed with having espresso in the mornings with mini bananas. I will forever miss the mini bananas in the Maldives! I was also happy that they had large complementary bottles of water that were restocked each day so that we could stay hydrated.  Oh and not to mention free Wifi! I was worried we wouldn't have good reception while we were away, but the wifi was extremely reliable.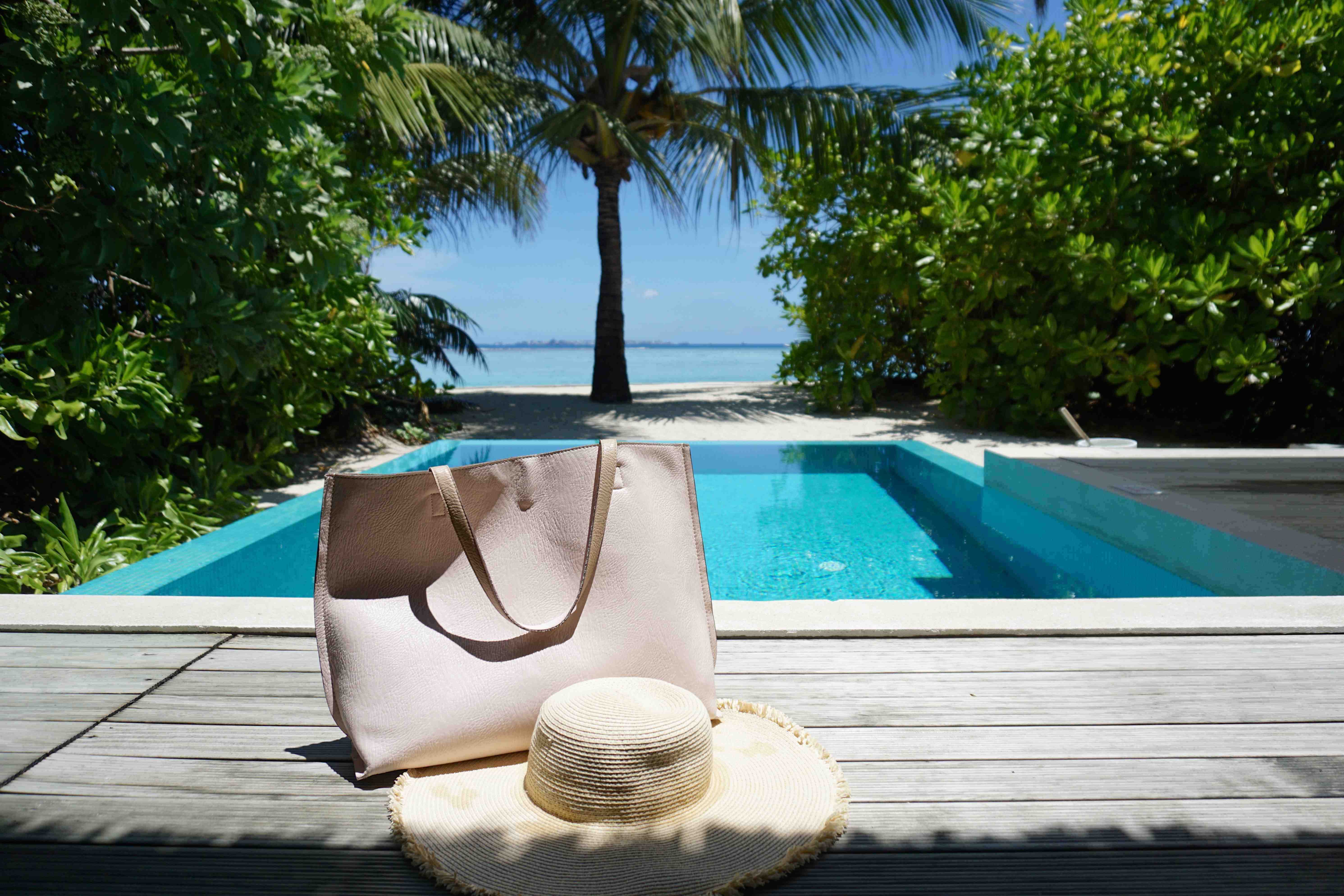 I was excited to be staying in a beach villa, where you can walk straight from your backdoor onto the white sand and into the crystal clear water. Our villa had a secluded pool. Every once in a while you may see guests walking on the beach in front of your villa so I couldn't swim without my hijab, but it was a bit more private than the other rooms so it was worth it!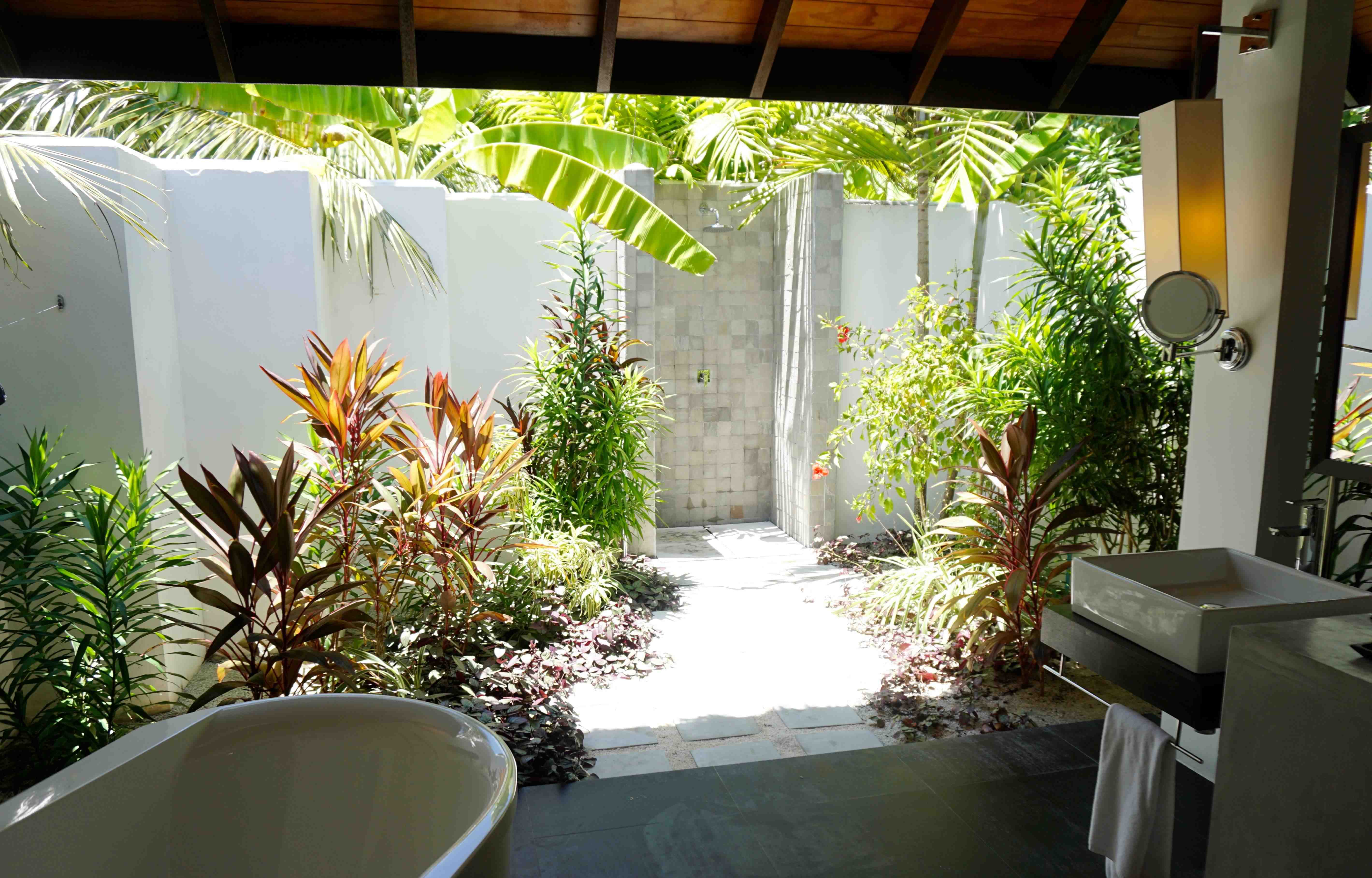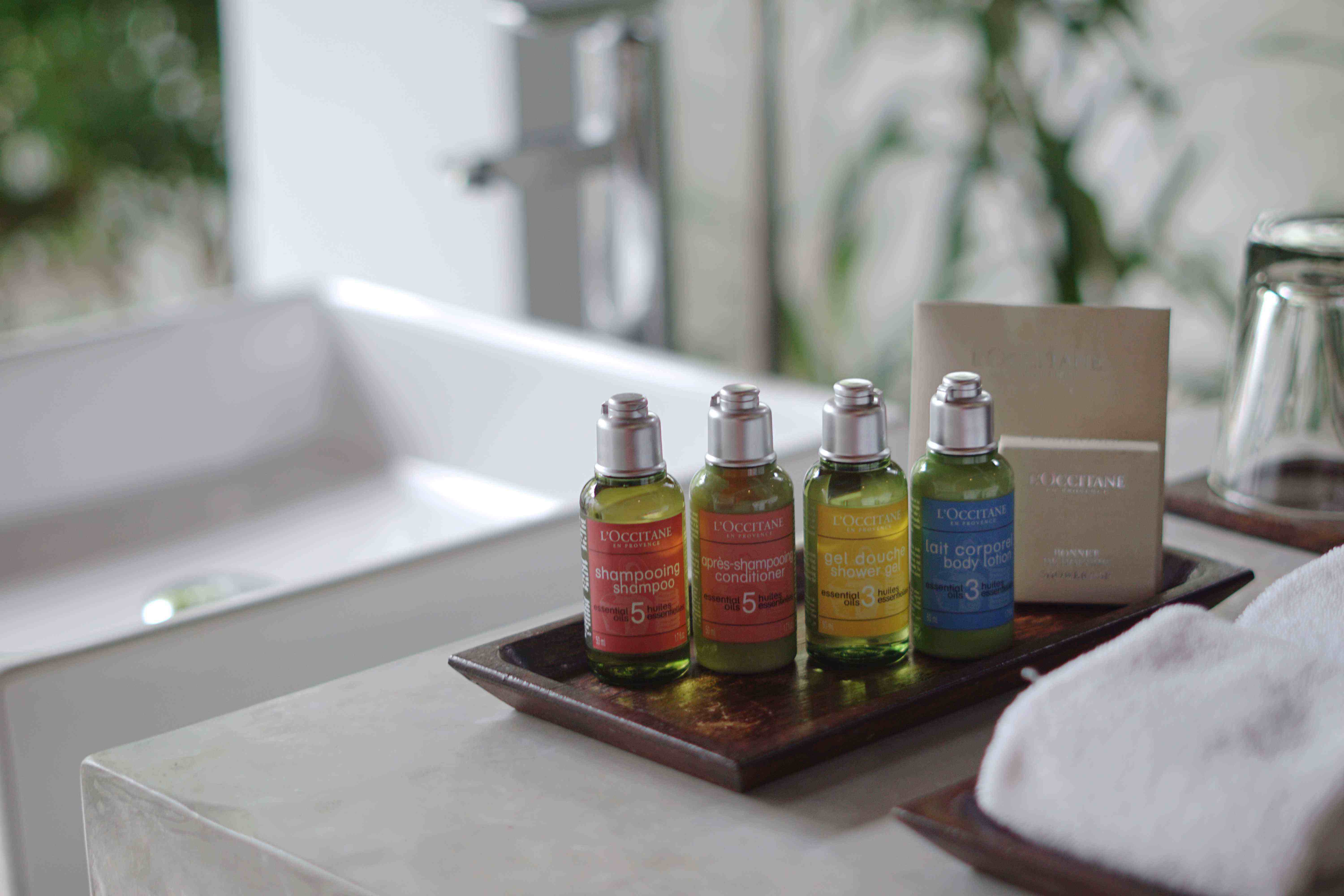 I was obsessed with our completely private outdoor bathroom! The resort made sure we were always stocked with L'Occitane products. I ditched the products I brought because these were so luxurious. I even brought some home so that the gorgeous scent of essential oils could remind me of the trip!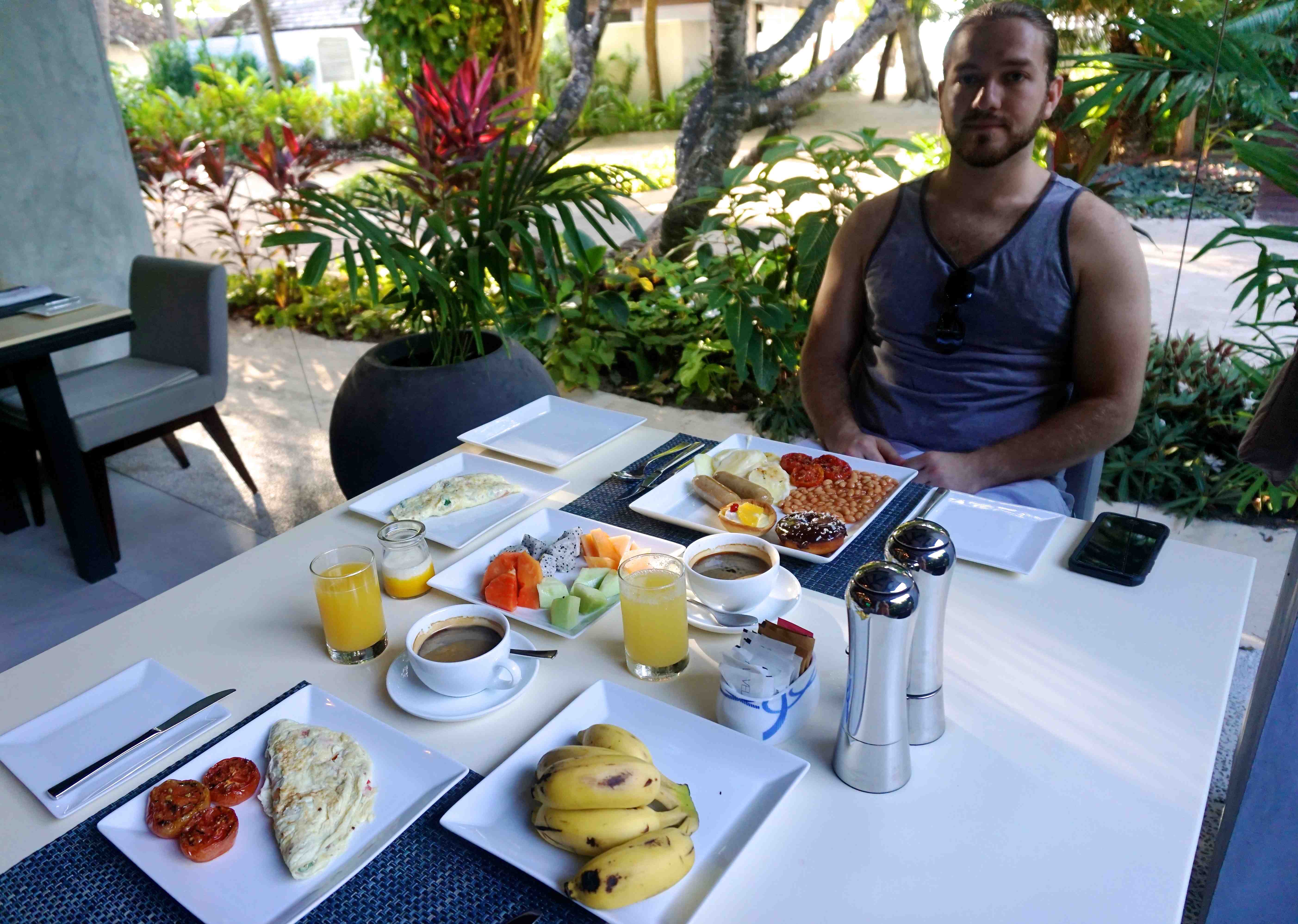 Vela is a buffet style restaurant that serves breakfast and dinner. The breakfast spread was out of this world (as every other meal was) and had so many options! Plenty of healthy choices for me with fruit and eggs and amazing coffee and fresh juice! Ah I miss it! I was obsessed with the mini bananas that they have in the Maldives and always looked forward to them at breakfast! They taste slightly different from regular bananas, a little more tart while still being soft and sweet! We had a mini banana tree in the outdoor bathroom of the villa but they weren't ripe yet, if they were I would have picked them and taken them home with me ;).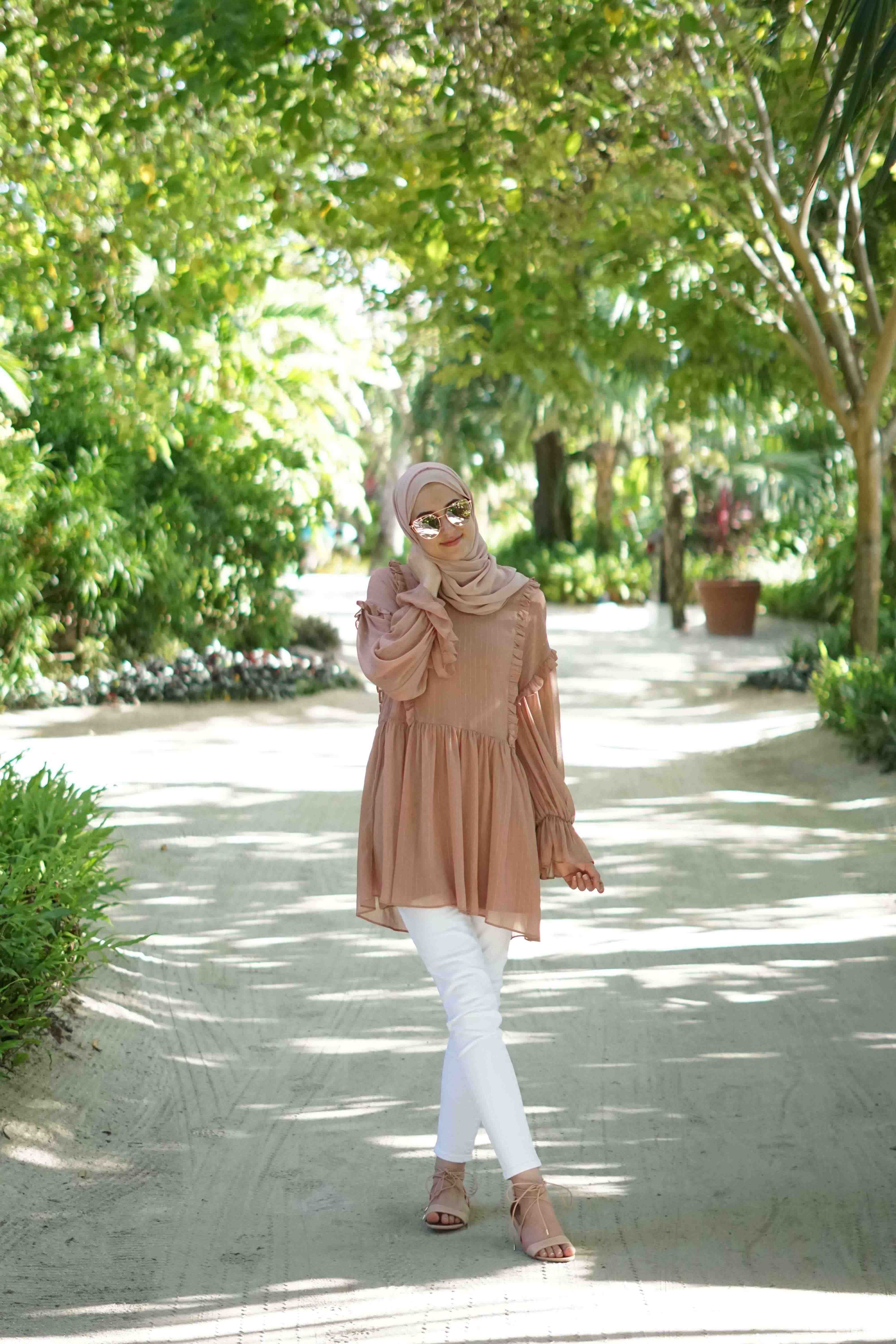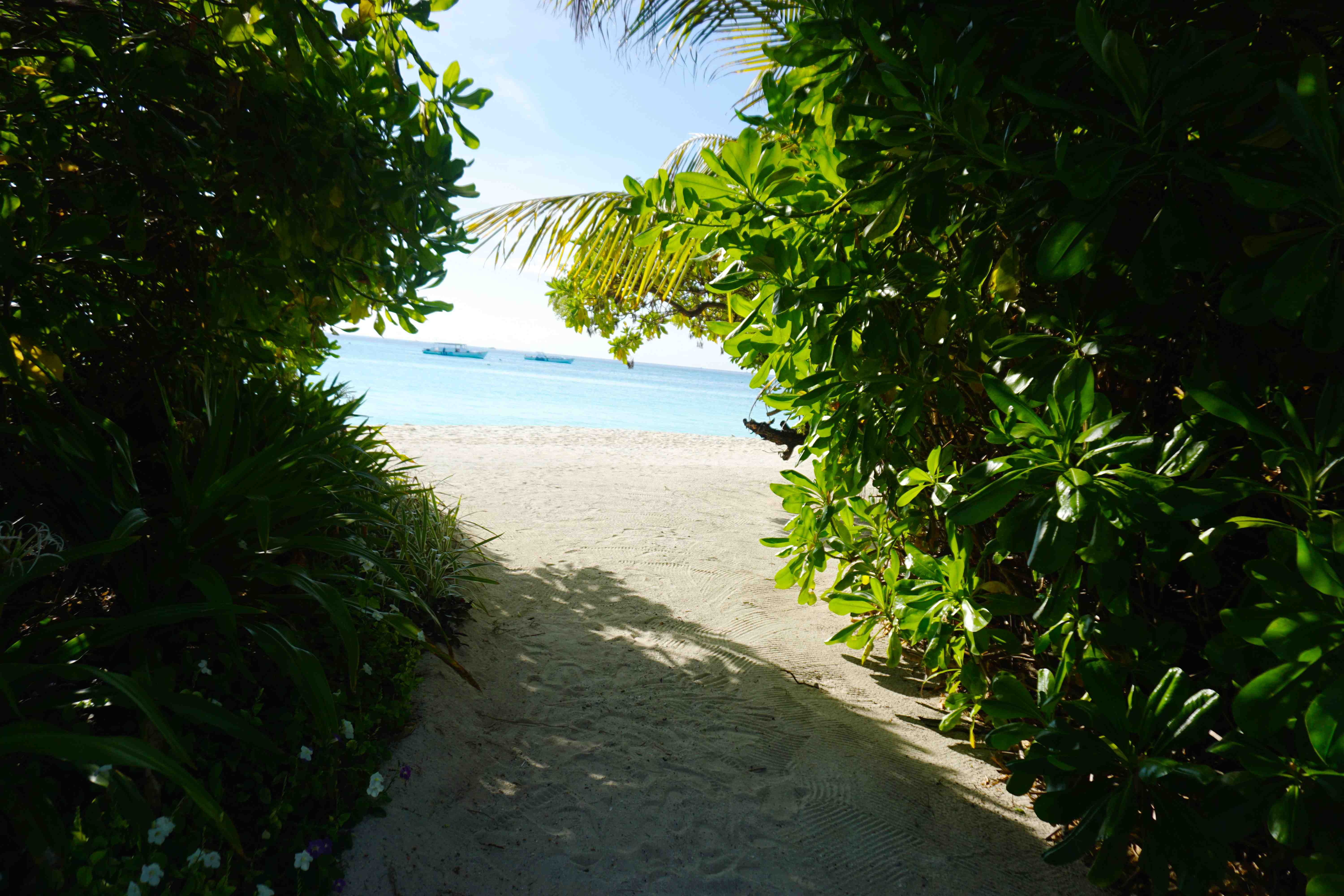 The stunning beach and sapphire water aren't the only beautiful things at Velassaru. The island itself is absolutely gorgeous! It feels like you are walking through a perfectly curated rainforest, with coconut palm trees and tropical flowers lining the sandy pathways. We would take walks around the resort, peeking at the unbelievable water through gaps in the palm trees. Just beautiful.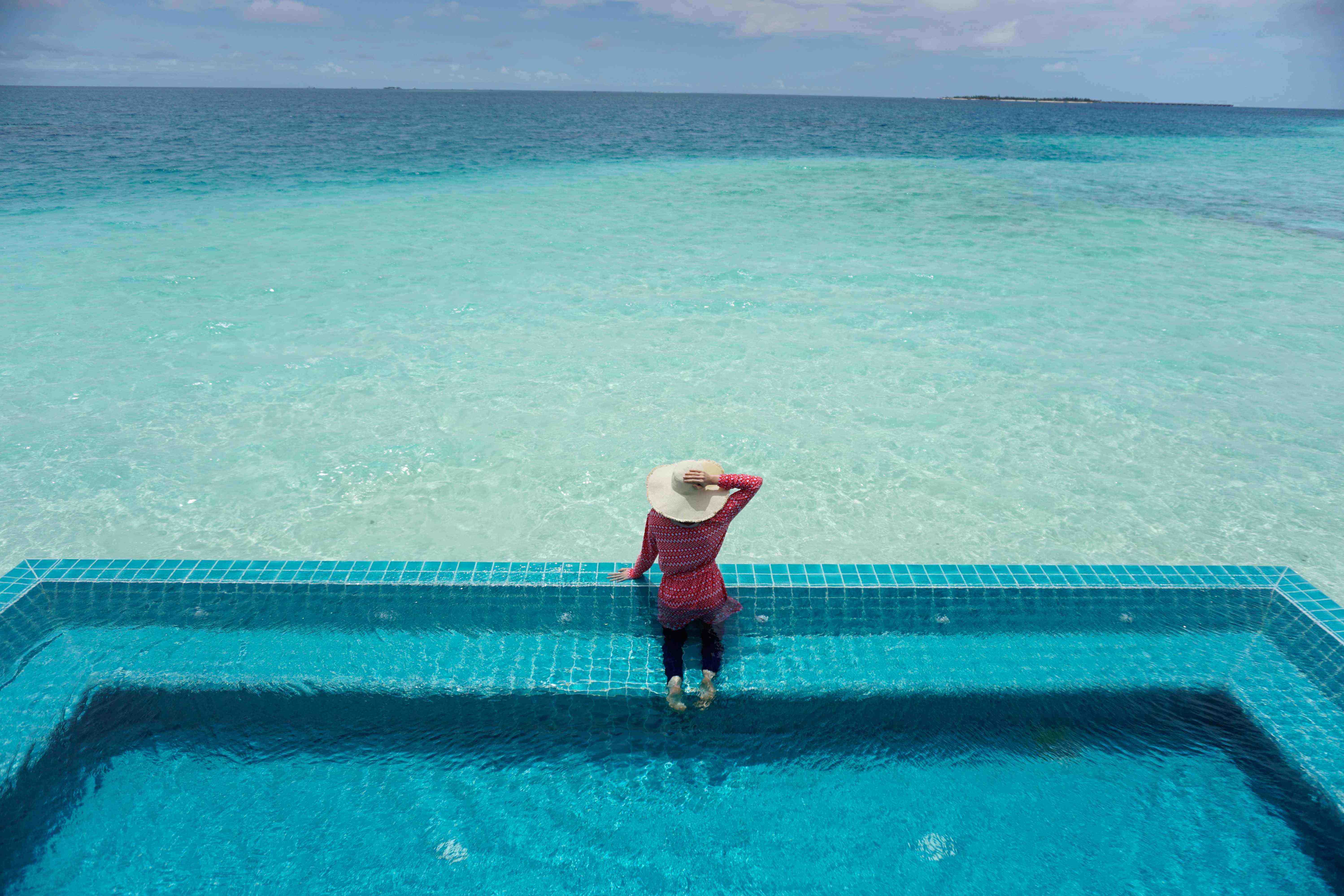 The Velassaru Spa is located on the overwater bungalows. It has the most stunning infinity pool! You can read a little about the spa in my blog post here!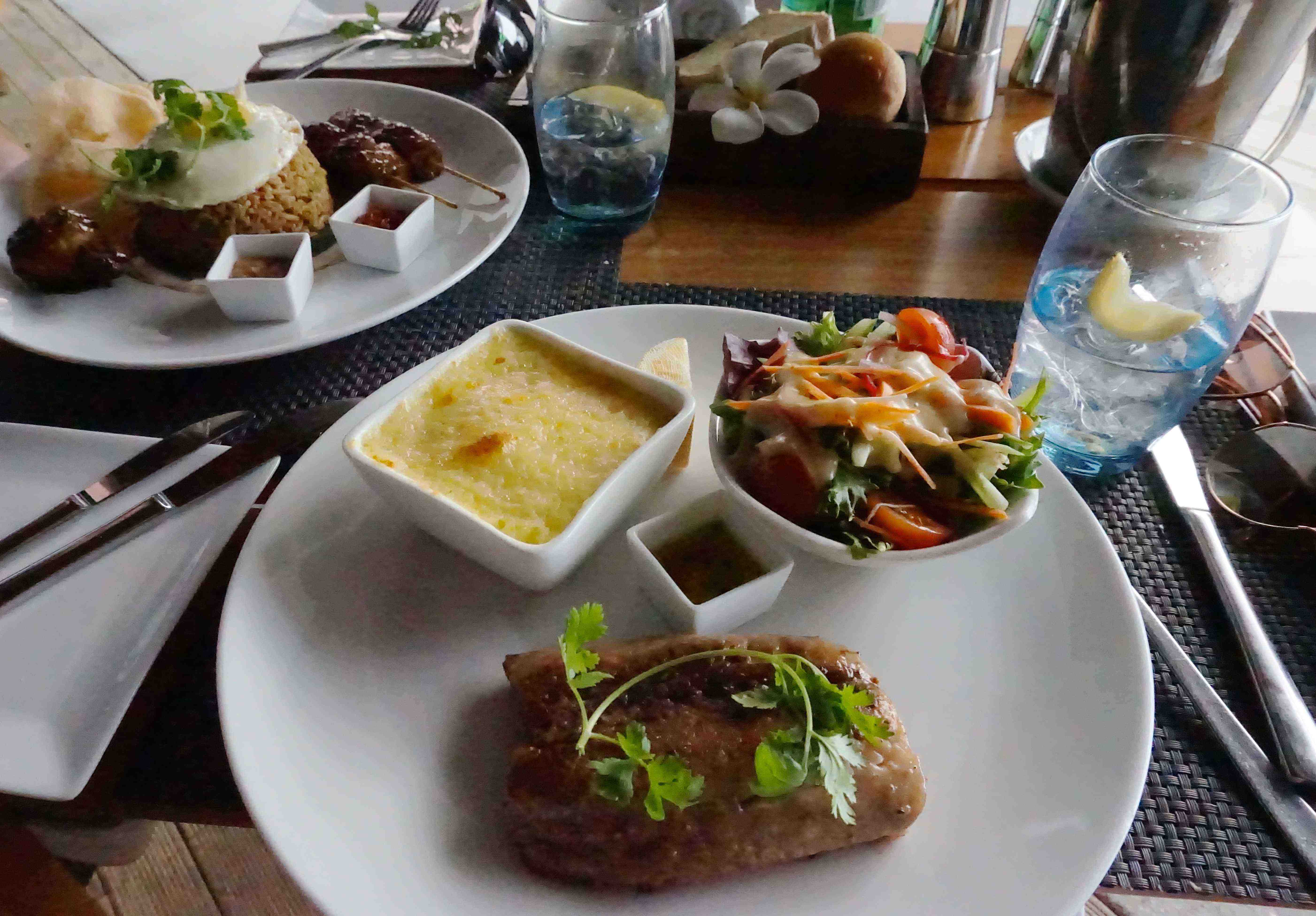 Turquoise is a seated-serve restaurant where we ate lunch every day. The menu is a mix of world cuisine with a Maldivian flare. Maldivian food takes a lot of inspiration from India, being so close to the country. We had some amazing curries and fresh sea food! Velassaru impressed me by having so many options on the menu. They told me that they could accommodate any diet! I had no problem eating gluten-free. They even remembered that I wanted gluten-free bread each day and brought it to our table without me having to ask!
Omar and I went kayaking and it was so much fun! This is the day that I got amazingly tan feet and a wonderful tan line on my ankles! ;) They also had tubing and parasailing and motorized water sports like jet skis!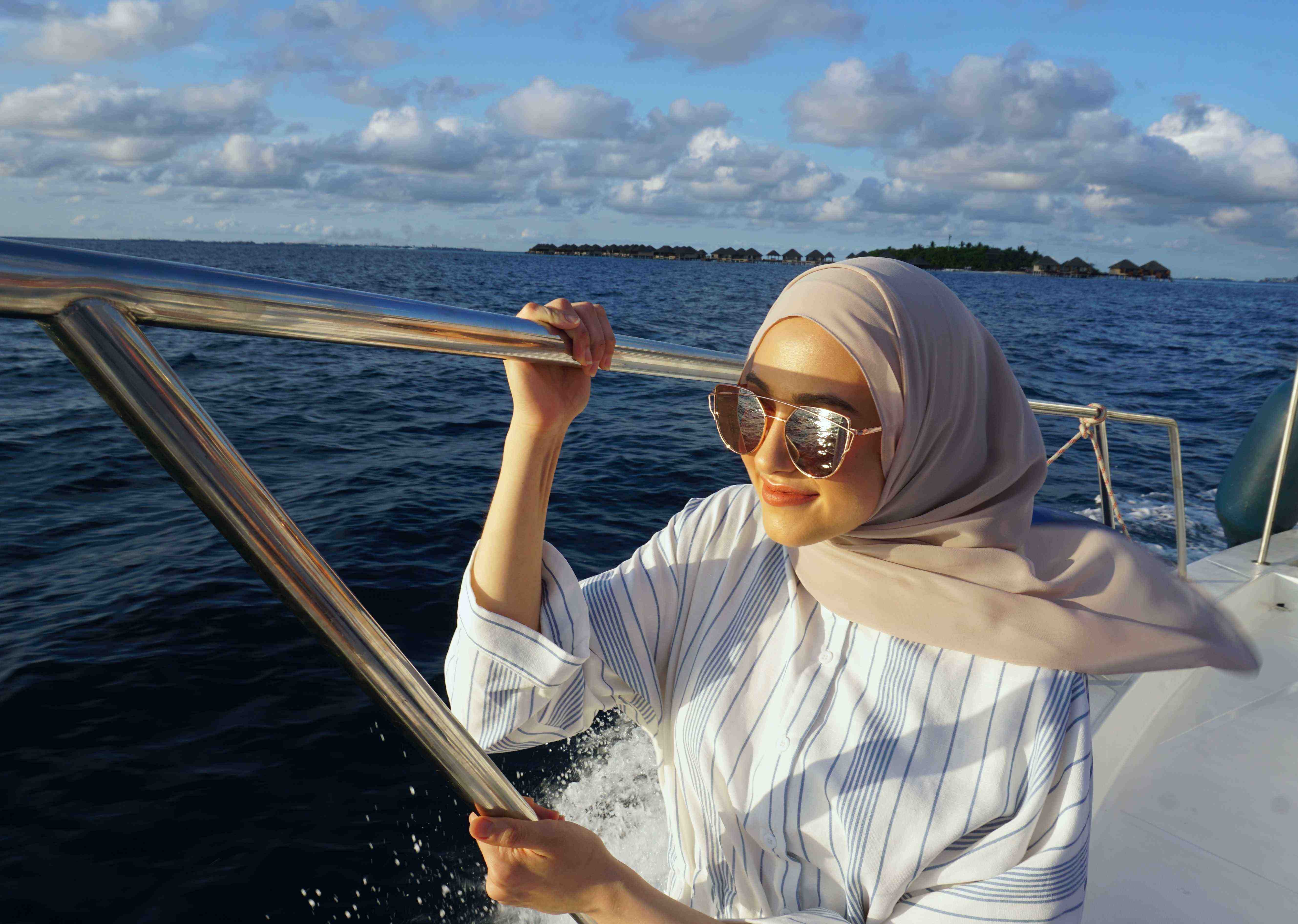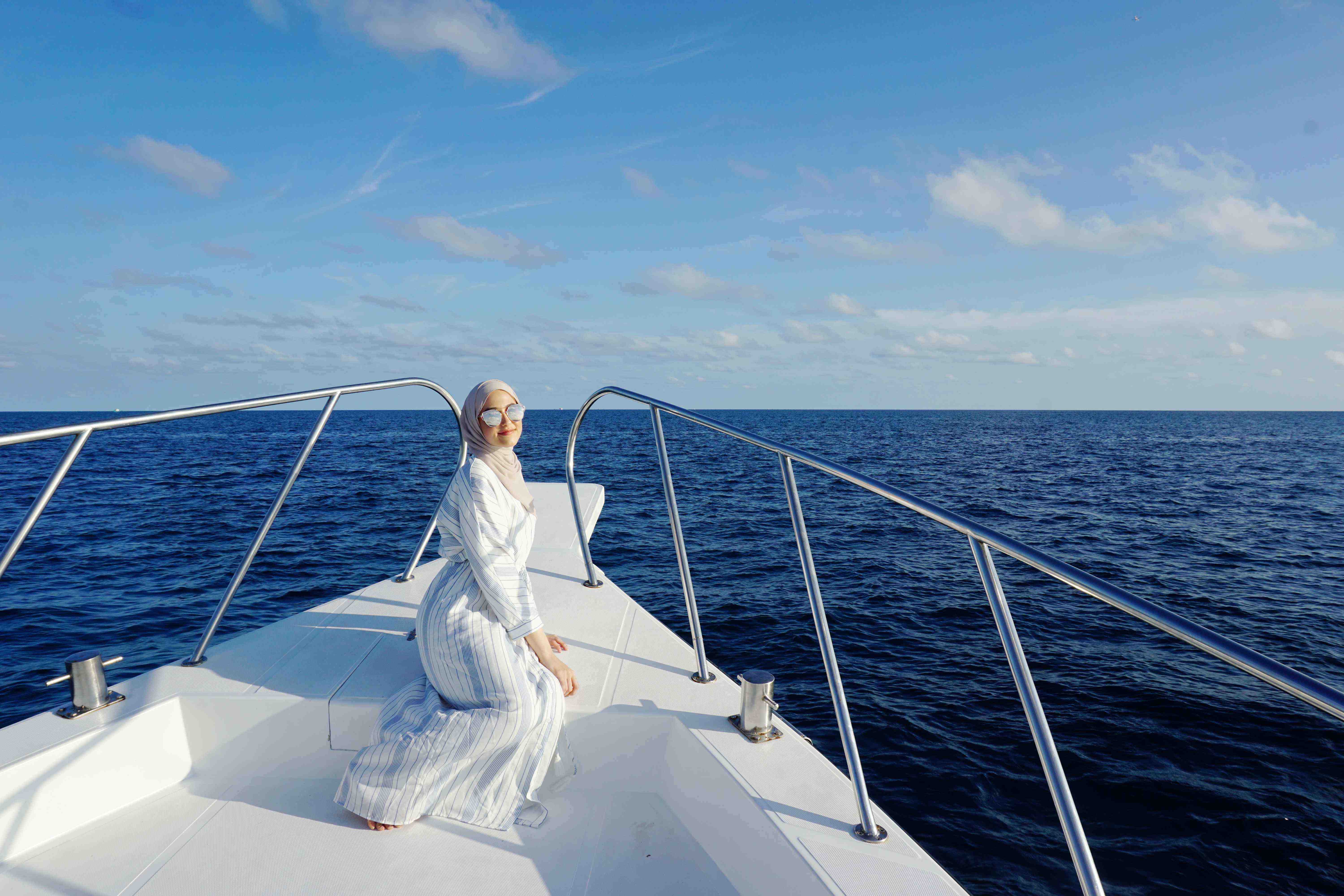 I would highly recommend doing a dolphin exploration cruise when you're in the Maldives! They took us a boat to an area where wild dolphins like to swim and we saw HUNDREDS of dolphins with their babies! We whistled and tapped on the boat to get the dolphins to come close and swim next to us! They would get excited by us calling them and would do flips out of the water to show off! This was definitely a highlight of our trip! :)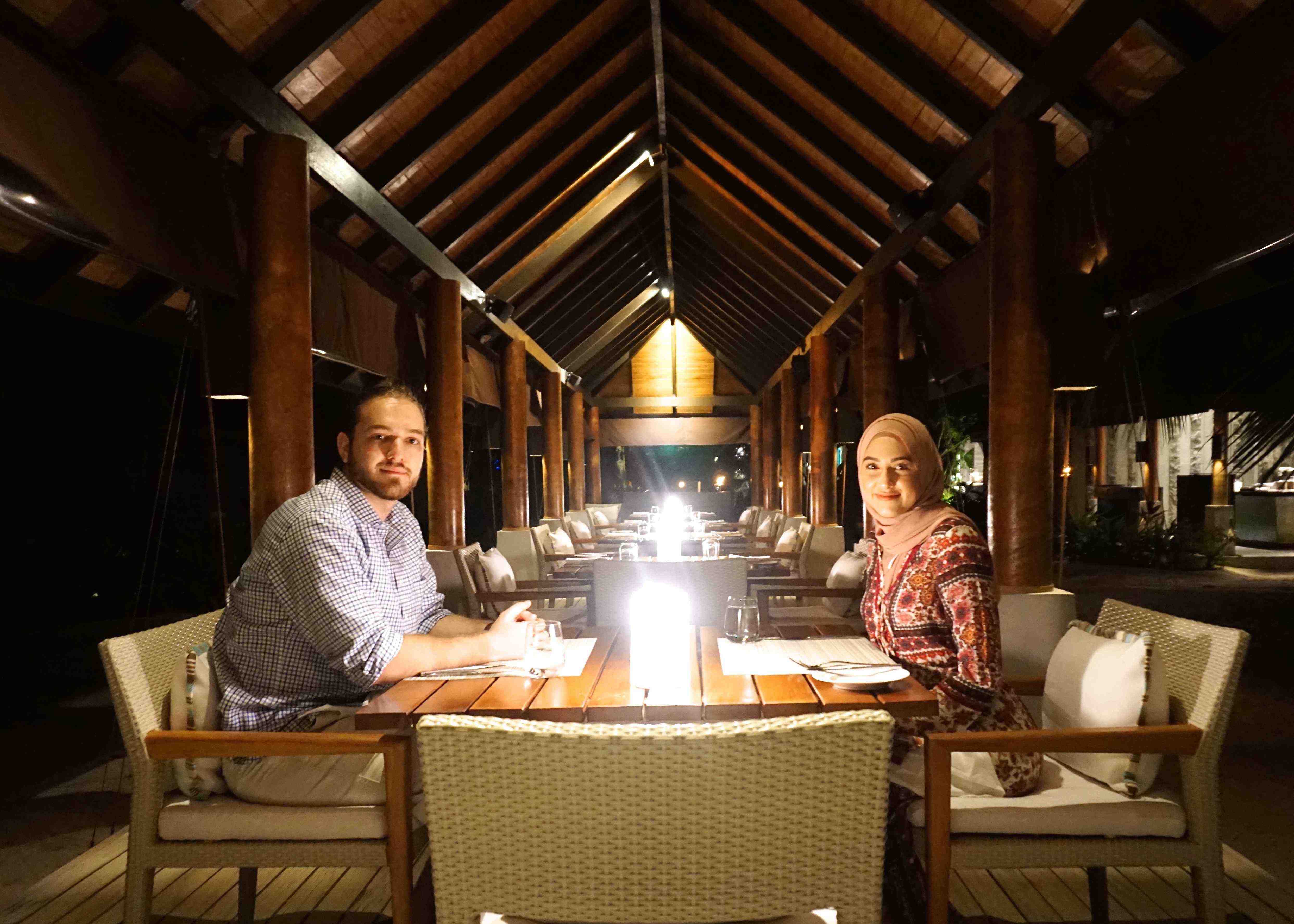 We had a beautiful dinner at the Sand Restaurant at Velassaru where the pavilions are out on the sand right next to the ocean. This was our favorite meal we shared together! I got Maldivian tuna and Omar ordered a curry dish that was absolutely scrumptious. :)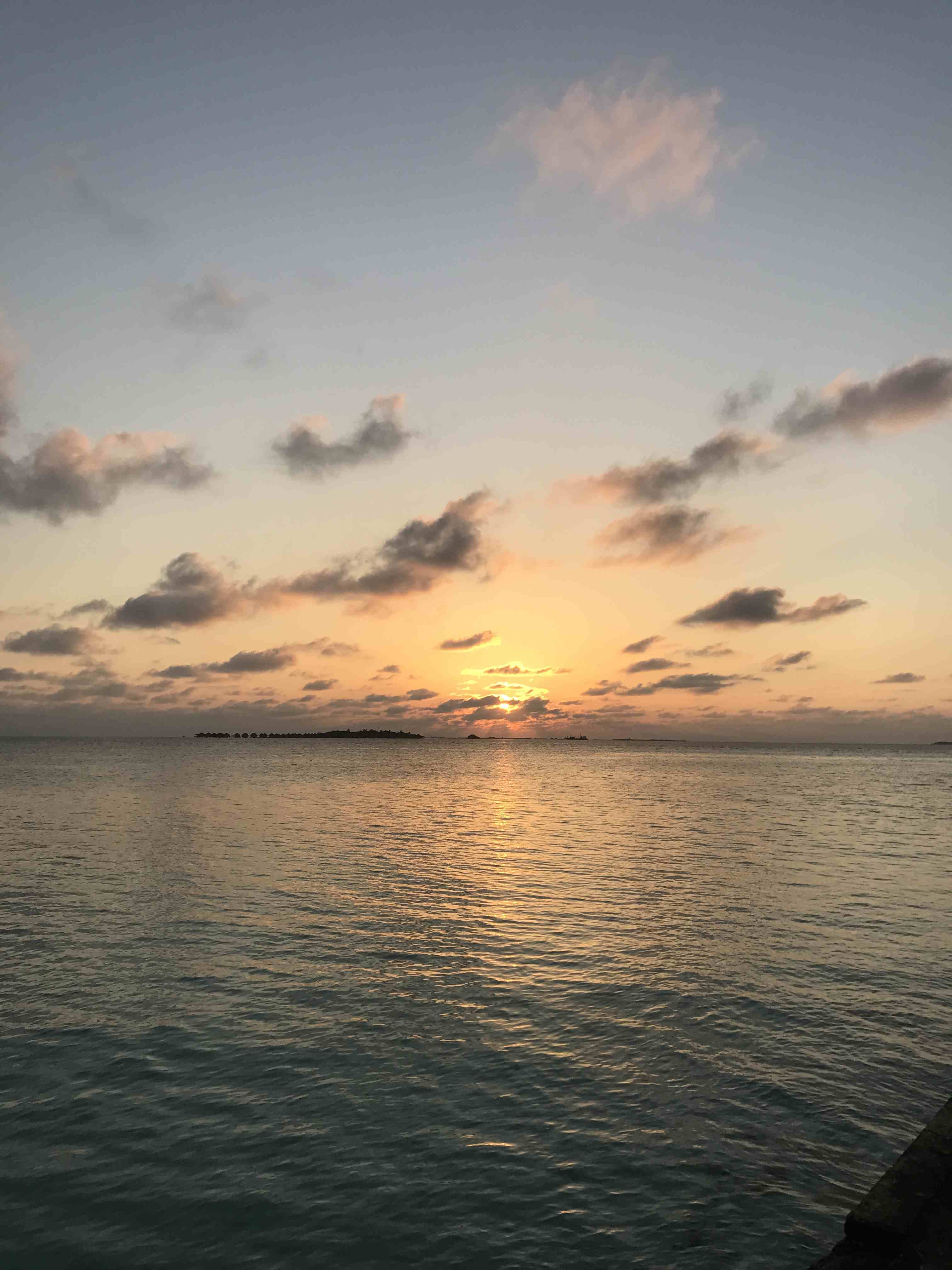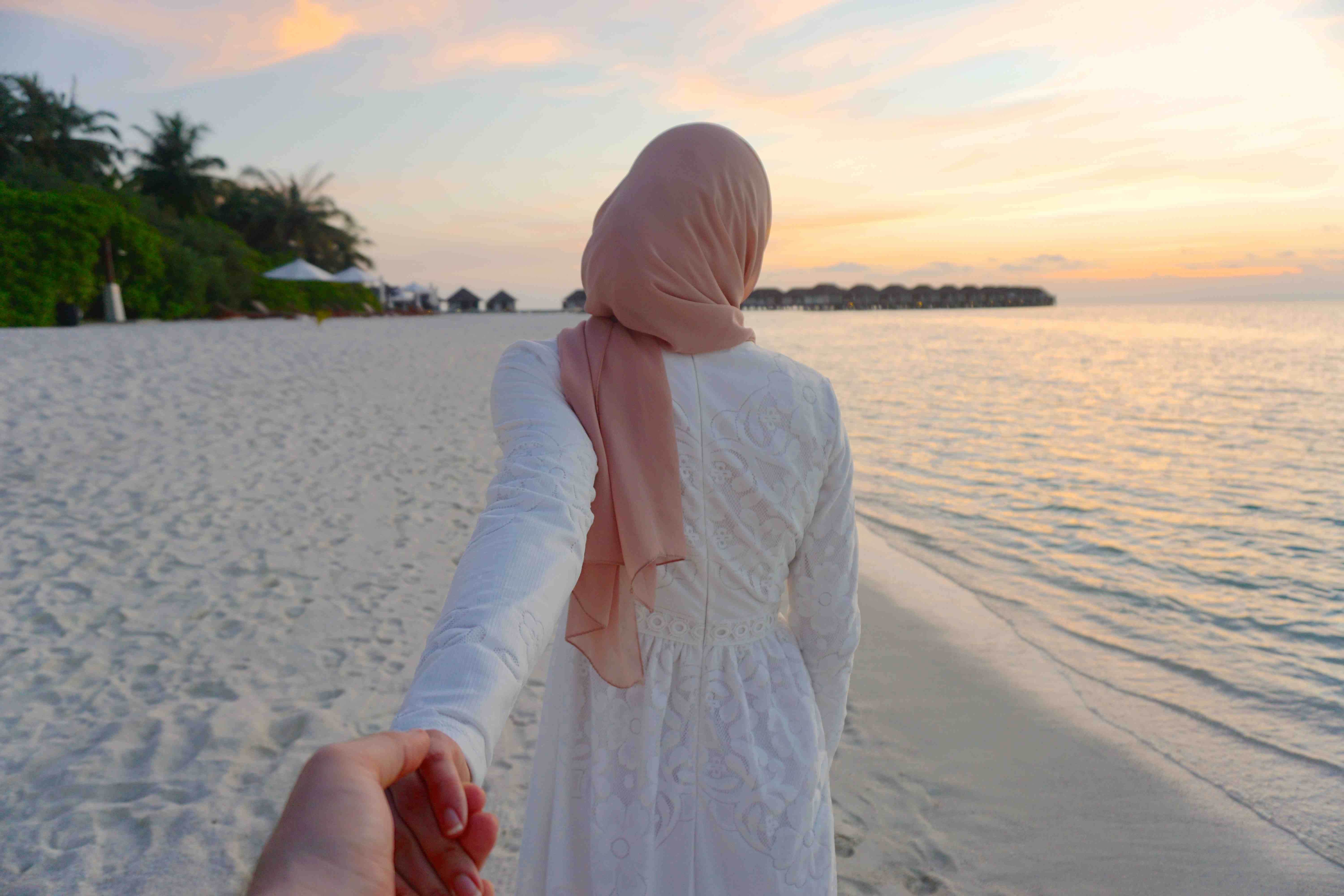 I don't think I have ever been happier than I was on our honeymoon in the Maldives. We were blessed to have the opportunity to visit! I hope one day you will be able to experience the Maldives as well! <3