Hey girls! Can you believe we are one month into 2018?  I have been extra motivated since the end of December to really get my life in order and get back on track in many areas of my life! In December, I traveled to Dubai and came back more jet-lagged than I had ever been in my life. Exhaustion level 100 with my skin a mess from lack of sleep and horrible diet, I made a goal to get my skin and my body looking and feeling better from the inside out! Here are the ways I am resetting my skin from the inside out this New Year!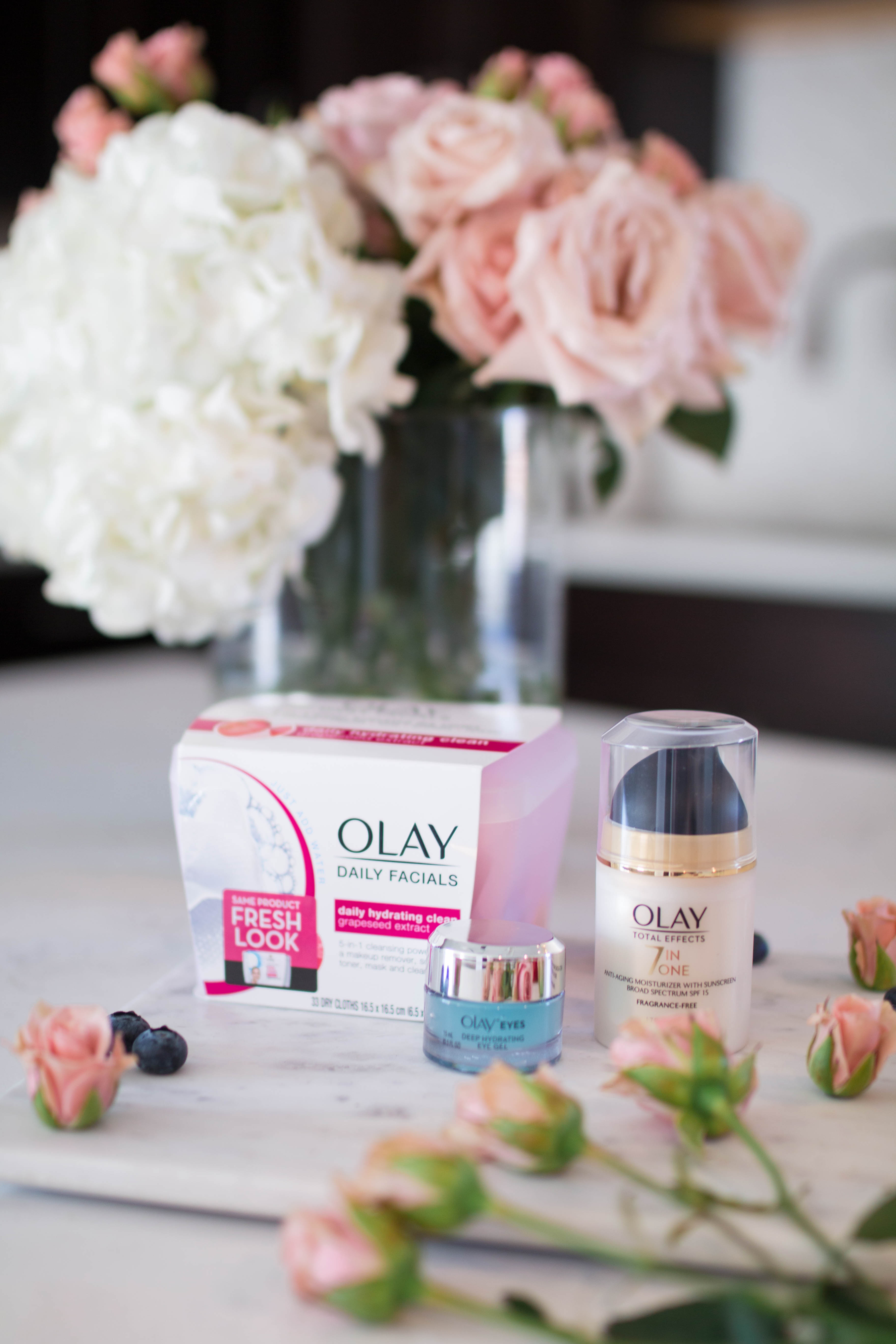 On the Outside
Olay 3 Step Reset System
I have been using Olay's 3 Step Reset to help bring my skin back to life! The
trio includes the Daily Facials makeup removing and exfoliating cloths, Olay
Total Effects Moisturizer SPF 15, and the Olay Eyes Deep Hydrating Eye Gel.
Here is a little info about my skin journey the past few weeks!
First Impressions on Day 1: First off, the products are really affordable
which I love and super easy and practical to use every day! I loved the Daily
Facials cloths to cleanse and exfoliate my skin because they are dry and you
just wet with water to activate the suds. No more worrying about your cloths
drying out! They remove makeup and gently exfoliate and cleanse your skin
without leaving any residue! The Total Effects Moisturizer is lightweight
enough to wear underneath makeup while still providing sun protection with
SPF 15. The Olay Eyes Deep Hydrating Eye Gel was super hydrating and
absorbed into my skin super fast!! It was like a drink of water for my under-
eyes and also went perfectly under my makeup!
1 Week later: Gently exfoliating my skin every day with the Daily Facials
really changed the texture of my skin. I have dry skin so exfoliation is super
important for me and I saw a big improvement with gently exfoliating
everyday vs. deep exfoliation once a week. My skin was feeling much
smoother and more hydrated!
Final Results: My skin definitely feels more hydrated and the dry patches on
my forehead and around my nose that I came back with from my trip are
gone! Using an SPF everyday has always been a goal of mine, but I couldnever find one that was light-weight enough to wear under makeup. So
happy to have found this one! My under eye area looks plumper and supple
with daily use of the Olay Eyes Deep Hydrating Eye gel. I didn't realize how
badly I needed a reset! I am one happy girl!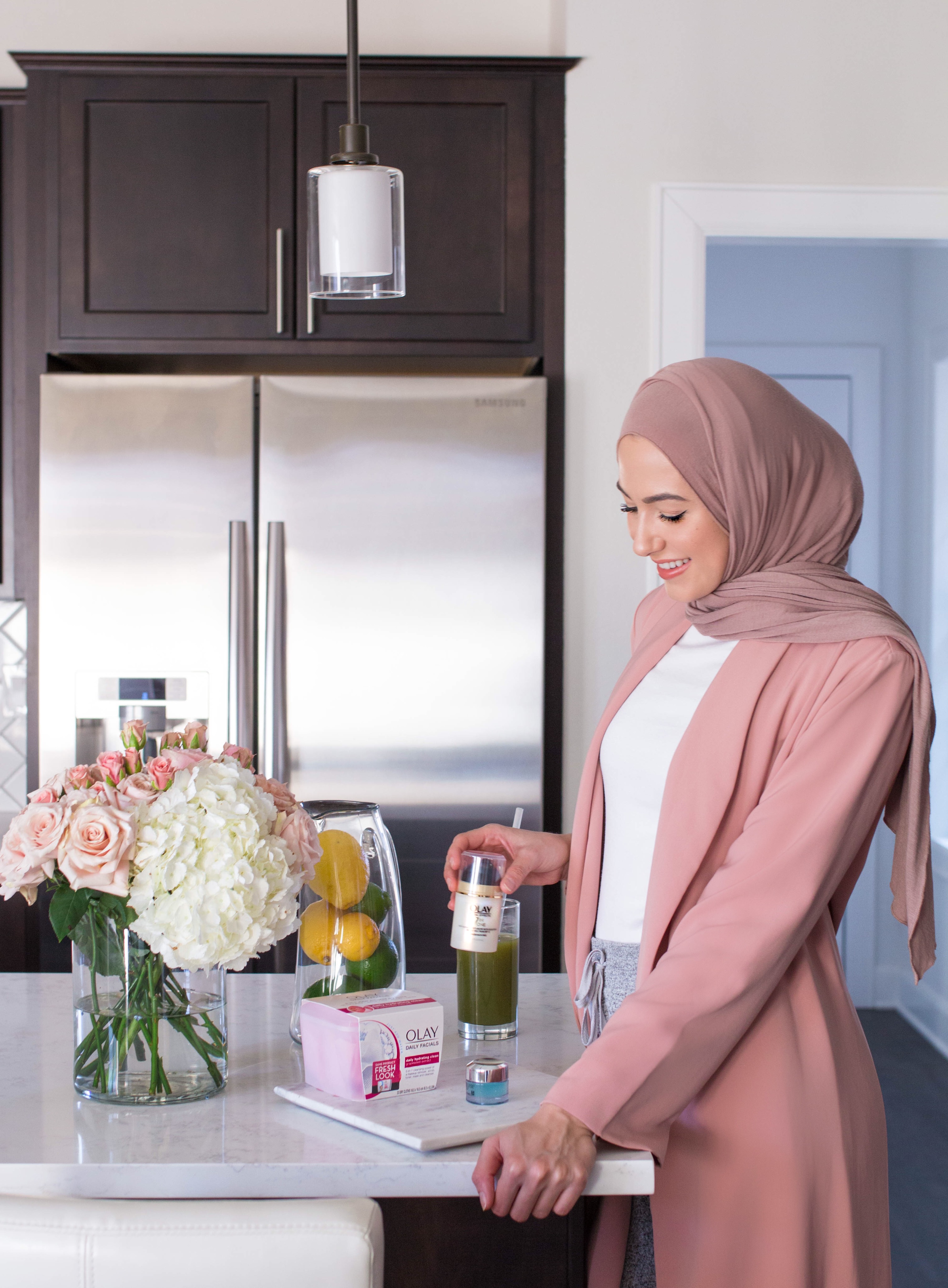 From the Inside
Multivitamin: It is a resolution of mine to start taking a multivitamin every day!
Not only is this a very important step for your overall health, but can have
noticeable effects on your energy level, skin appearance, hair, nails…everything!
Adding in Nutrients: Instead of focusing on a diet where I feel like I am depriving
myself, my goal is to ADD nutrients to my diet with things like smoothies, salads,
and green juices everyday. These things are so important for attaining glowy skin
and feeling more alive! Even if I can just add a smoothie in the morning instead of
my usual eggs and toast, I know I am at least adding in some extra vitamins for
breakfast that can help boost my energy for the rest of the day!
Hydration: It should be everyone's goal to drink more water this year! You will not
believe how much staying hydrated has a direct impact on your skin! When I don't
drink enough water, my lips are super chapped, my skin starts looking dull and my
makeup looks patchy. To make drinking water easier here are a few tips:
1. Drink through a straw: I always seem to drink more water when it's
through a straw! Anyone else?
2. Make it taste better by adding things like lemon juice, a squeeze of an
orange, cucumber slices, mint leaves… there are so many ways to make
drinking water more enjoyable! Lemon is my go-to!
3. Get yourself a cute water bottle that you can take wherever you go! One
with a straw lid may work best!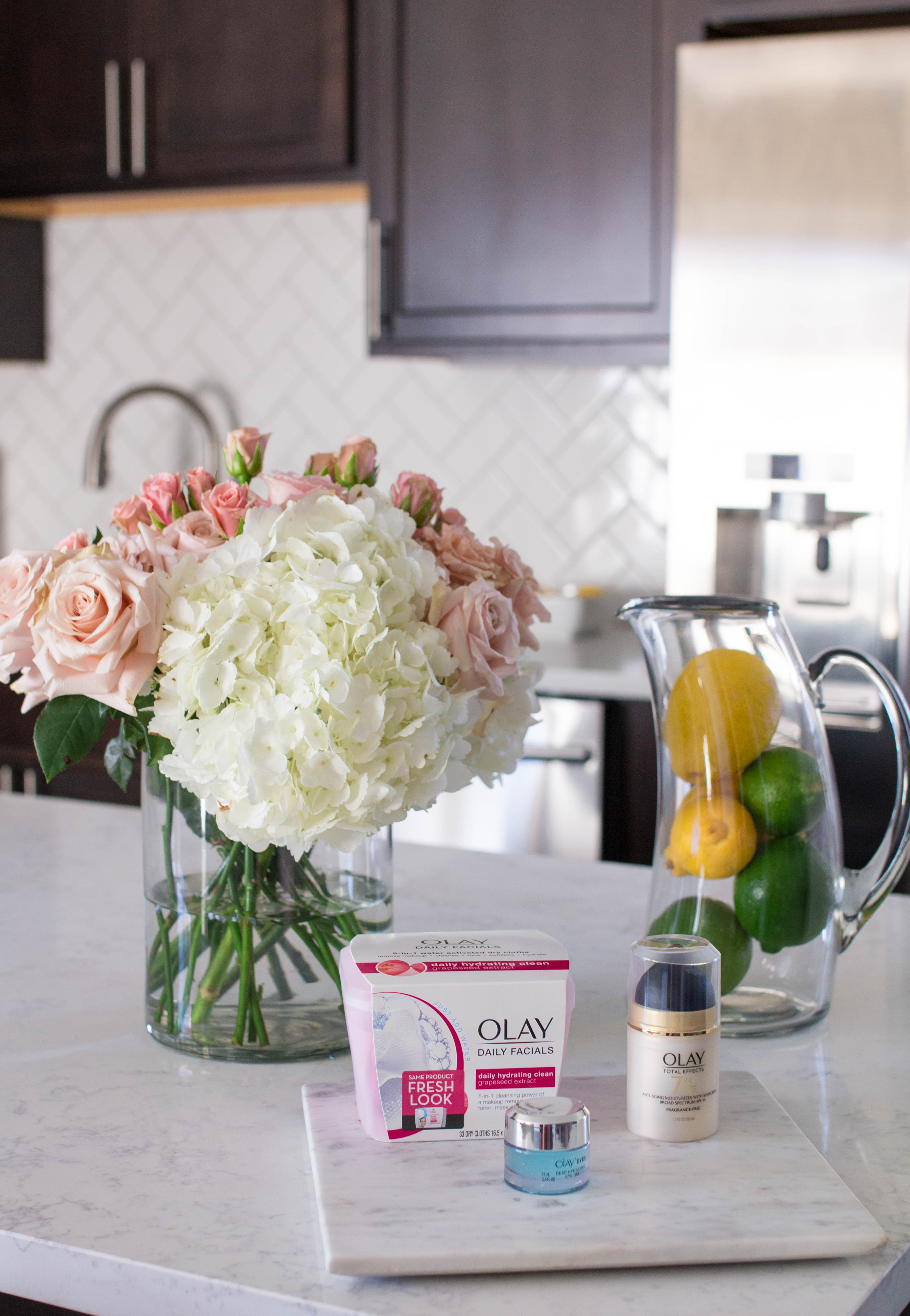 Thank you Olay for sponsoring this post!
XOXO,
Leena